Find Your Domestic and International Flight with Omio
You are probably planning on traveling within America or outside the country. You are in the right place. We will help you book your flight with ease. Omio provides the fastest and the easiest way to book your flights with your most trusted airlines. Booking with Omio is easy:
Insert your current location (your pickup airport) on the Omio booking landing page.
Choose your destination and search for available flights.
You can also use your phone by simply downloading the Omio app and booking your mobile ticket at your convenience.
Airlines in the United States
The United States has over 58 airlines. The major airlines are Delta Air Lines, United Airlines, Southwest Airlines, and American Airlines. Omio partners with such airlines to help you have the best experience in your journey. The planes have modern interiors, food services, and allow messaging. The economy and the first_class seats are comfortable for long_distance travel. The most commonly used planes are the Boeing 767, Airbus A350, Airbus A220, Airbus A380, Airbus A320neo, and Boeing 787 Dreamliner. The airplane that carries most passengers is the Airbus 380 (A380) that carries up to 853 passengers. With Omio you can choose from a variety of airlines, and compare prices from different flight companies. We also update you on any offers that flight providers are offering. You can book early, and we provide a full refund if your ticket is canceled 14 days before your travel time. We also provide information in case of flight disruptions and provide appropriate options for our customers.
Major Airlines in the United States
American Airlines
American Airlines have wider seats than most planes. Whether traveling in business class or economy class, your comfort is assured. It has extra amenities such as noise_reduced headphones, a pillow and blanket (business class), and an option for Wi_Fi purchase. There are three types of tickets offered by American Airlines: the basic economy, business economy, and economy tickets. The primary economy is the cheapest plane ticket. The major airports that host this airline are BOS in Boston, MA; CLT in Charlotte, NC; ORD in Chicago, IL; DFW; and Dallas _ Fort Worth, TX. The airline company offers domestic and international services. Miami, Chicago O'Hare, Boston, and Los Angeles are the main destinations. American Airlines prides itself on having the largest fleet with large and comfortable planes and a network of over 6,700 flights per day.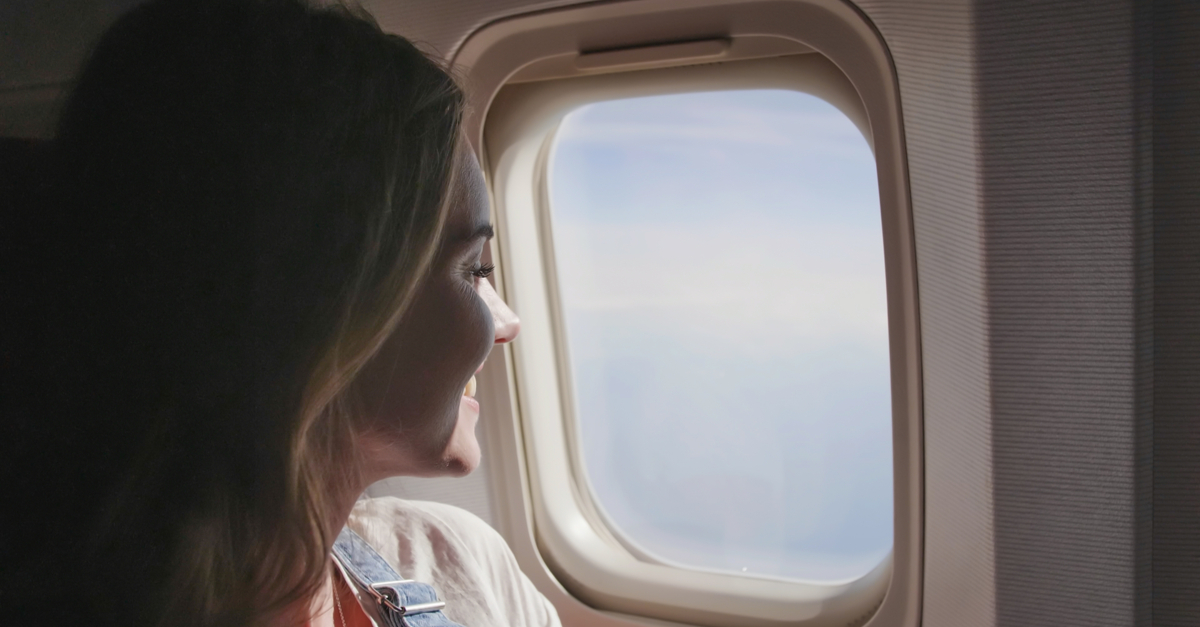 GB Tourist. Source: Shutterstock
United Airlines
This airline has economy, premium economy, business, and first_class tickets. Its planes feature a comfortable environment for travelling. Their planes have onboard service and entertainment. United Airlines occasionally offer discounts to its customers. Omio will keep you updated on possible deals when booking. The most popular airports served by this airline are O'Hare International Airport (ORD), Hong Kong International Airport (HKG), Denver International Airport (DEN), and Frankfurt International Airport (FRA). The airline offers nonalcoholic beverages; they also provide complimentary wine for long_distance travel at customers' requests. London to Boston and Panama to Denver are popular routes facilitated by United Airlines. The company has a plethora of credit cards and travel partners. Elite members have the privilege of accessing merchandise redemption and first_class services.
Delta Airlines
Delta Airlines is a legendary airline company. It offers basic economy tickets, Delta comfort, first_class, premium select, and economy class tickets. Their fleet includes different Airbuses and 473 Boeing aircraft. Delta gives discounts to its customers from time to time; always check with the front desk to see if discounts are available. The central hub for Delta is in Atlanta. However, it also serves Boston, Seattle, New York airports, Los Angeles, and Detroit. The company offers extra services such as providing bottled water. Delta comfort and business customers are offered beer and wine. Other nonalcoholic drinks such as juices and coffee are provided to the cabin. Delta offers both domestic and international airline services. It has high level sanitation and prides itself on having accommodating cabin attendants.
Frontier Airlines
Frontier Airlines are one of the cheapest airlines operating domestically within the US. The company also provides international flights. They offer first and economy_class tickets to travelers at surprisingly low prices. They offer meals on board for both domestic and long_distance flights. However, the food is not included in the ticket fee. The main routes for Frontier Airlines are Atlanta – Denver, Denver – Chicago, Chicago – Las Vegas, Cincinnati – Las Vegas, and Cleveland – Orlando. Frontier is a unique airline as it has its flexible fare systems to offer up to $10 discounts.
Most popular Domestic and International Flights
New York –Chicago: Delta, American, and United airlines offer direct flights from LaGuardia Airport (LGA) in New York to O'Hare Airport in Chicago. The flight takes about 1h 57min to cover the 740 miles (1,191 km). 26 to 27 flights depart from New York to Chicago in a day between 5:30 a.m. to around 11 p.m. The number of flights on different routes depends on passengers' traffic in the airport.
Miami to New York: The 947 mile (1,754 km) journey from Miami (MIA) to New York (JFK) takes approximately 2h 33min. You can check with Omio for direct flights during the week. The earliest plane leaves from Miami International airport at 7 a.m. to John F Kennedy International airport at 10 a.m. The latest departs at 9 p.m. and arrives at 12:27 am.
New York – Toronto: There are numerous direct planes from New York to Toronto. The distance from New York is 355 miles (571 km). The plane leaves from JFK and arrives in Toronto within 56 minutes. There are more than 100 flights within a day, from New York to Toronto. You can always use the Omio website to find the earliest flight for your trip.
Chicago – Paris: It takes 8h 15min to travel from Chicago to Paris. There are at least one or two direct flights from O'Hare International Airport (ORD) to Paris Charles de Gaulle airport (CDG). The first plane leaves from around 5:22 p.m. and arrives at about 8:30 a.m. At least one plane leaves for Paris from Chicago.
Flight sustainability
Delta, American Airlines, and United Airlines are companies with sustainable growth. Sustainable aviation companies put aside a given amount to help companies for environmental protection. The fuel used must not contribute too much to the amount of carbon dioxide in the environment. For instance, Delta Airlines committed to allocating funds to ensure that they achieve a fuel neutral goal in the next ten years.
Save Time Traveling with Overnight Flights
When traveling to long_distance destinations, consider traveling at night. A night, for instance, if you travel from Paris to Chicago, you are expected to travel for at least 8 hours; when you arrive at your destination, it's already daytime. Depending on the airline you take, there are two stops and sometimes none to your destination. With the help of Omio, discover flights with stops and how long they take so that you can estimate your arrival time. The other thing is that flights at night are relatively cheaper than day travel. You can save some cash for something to eat on your arrival.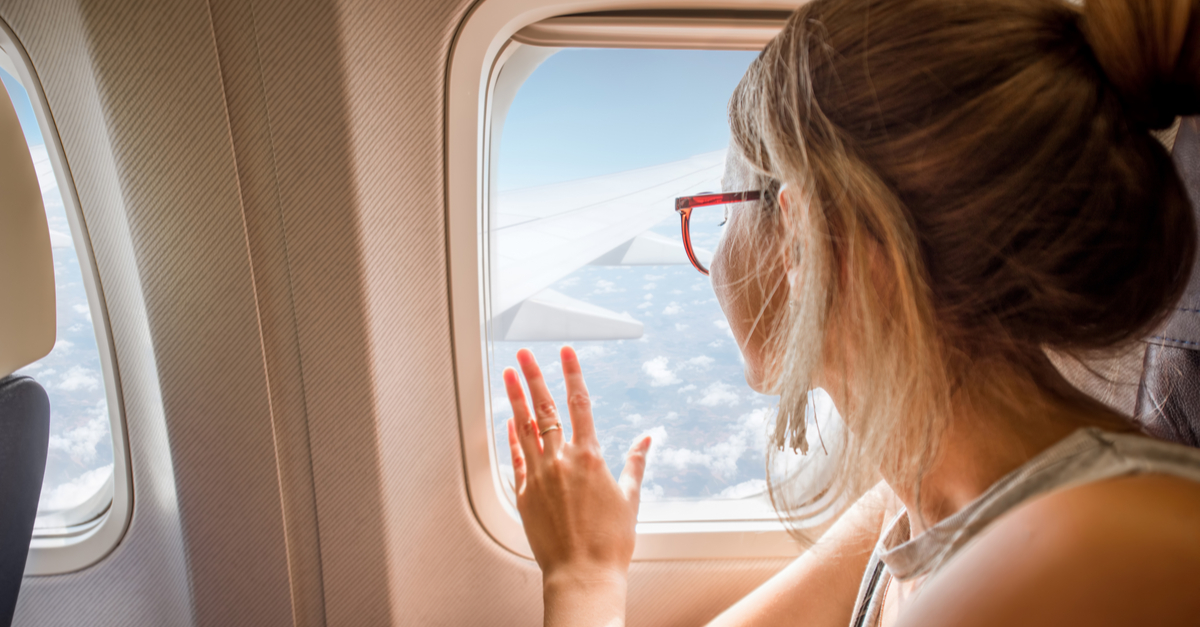 GB Window. Source: Shutterstock
Domestic and International Airlines: FAQs
Omio provides the best and simplified website to book a plane to your destination.
No, especially if you are booking with the Omio app on your phone. All you need is a digital copy of your ticket.
Canceling your ticket entirely depends on the airline company you choose. It is therefore advisable you read the terms and conditions laid by a flight company before booking, especially if you are not sure about your trip. However, service fees are not refundable.
It's possible to change your flight destination with Omio; all you have to do is enter your provided PNR information or booking reference digits and your email address. Click change flight and proceed to enter your desired destination.
What you can carry in your bag depends on the airline's policies you use. Some airlines accept up to two pieces of luggage.
Omio provides an easy way to book your group tickets with workmates or friends. We help you choose appropriate seats that facilitate discussions and chats.
Each airline has its unique way of making people with difficulty walking feel comfortable. Omio will help you choose the most appropriate airline service for your travel.
Airlines accommodate the needs of the disabled. The air carrier law protects the rights of the disabled by ensuring people with disabilities are comfortable thought the journey.
Some flights allow unaccompanied children from 5 years old to 17 years. Parents provide appropriate information on how the child is to be picked up from the airport.
Yes, you can wrap your bicycle well and carry it as luggage on the plane.
Yes you can travel with your pet. However, you may not be allowed to get with your dog on the cabin. Pets are mostly transported as cargo, or as carry_ons.
Yes, you have to pay for your pet. The charges for one pet vary depending on the flight company.