Booking Moby Lines Ferry Tickets with Omio
Booking Moby Lines ferry ship tickets on Omio offers the convenience of easily comparing schedules and prices, as well as the ability to book online with secure payment. Additionally, Omio often offers special discounts and promotions for Moby Lines ferry tickets. Other benefits include:
Easy comparison of schedules and prices
Convenient online booking with secure payment
Special discounts and promotions often available
Access to 24/7 customer support for assistance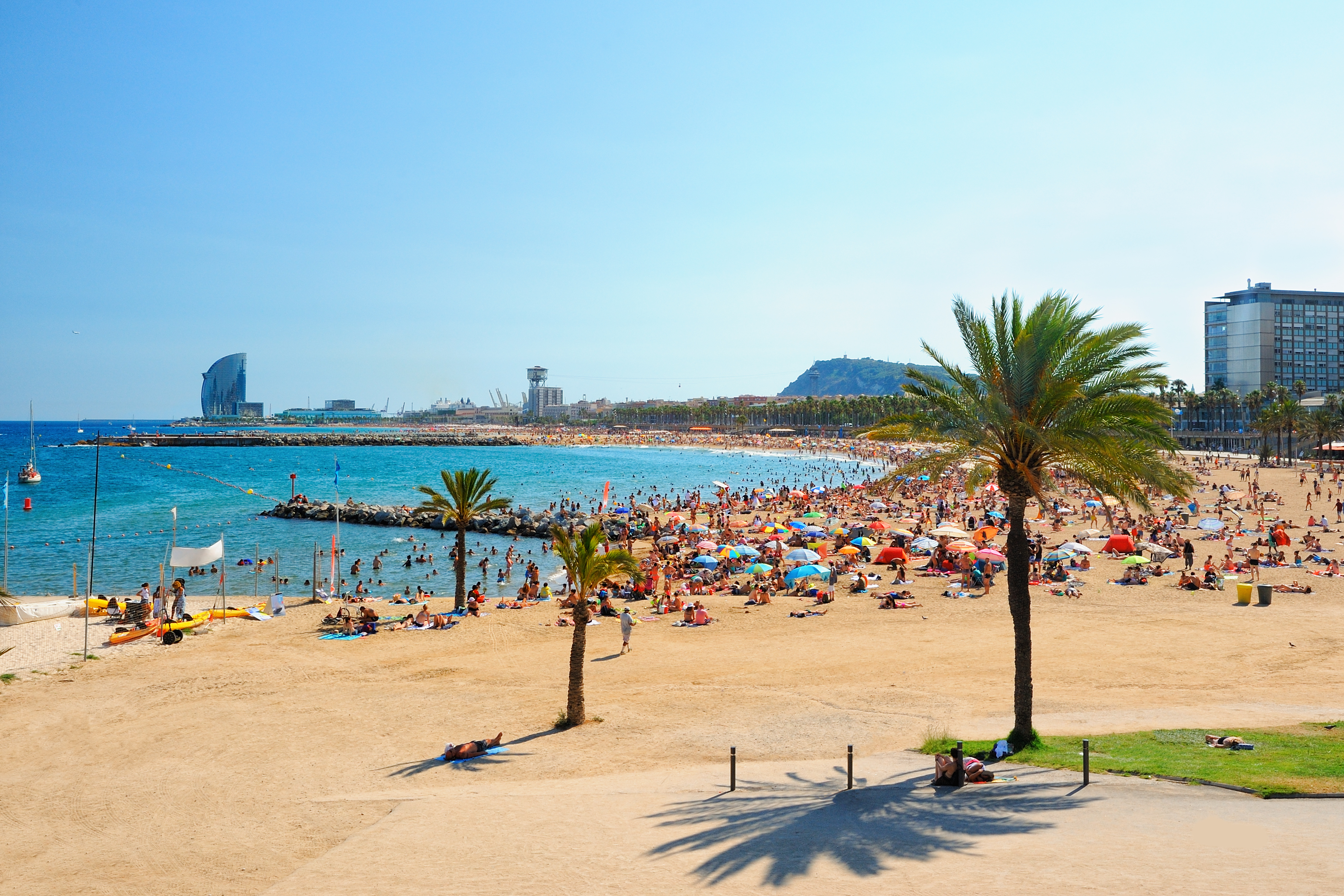 Barcelona Beach. Source: Shutterstock
About Moby Lines Ferries
Moby Lines is an Italian ferry company founded in 1959. It operates a fleet of over 20 vessels, including traditional ferries, high-speed catamarans, and hydrofoils. The company offers a range of routes throughout Italy, as well as to Corsica, Sardinia, and Elba. Moby Lines serves over 5 million passengers annually and is known for its commitment to sustainability.
Moby Lines Ferries Destinations
Moby Lines Ferries offer various destinations throughout the Mediterranean, including Italy, France, Spain, and Sardinia. Interesting destinations include Elba Island - famous for its beaches and natural beauty, Corsica - known for its rugged coastline and hiking trails, and the beautiful island of Sardinia - with crystal-clear waters and stunning beaches.
Most Popular Moby Lines Ferries Connections
Moby Lines offers ferry connections between various ports in Italy, France, Spain, and Corsica. Their most popular routes include Livorno to Olbia, Piombino to Portoferraio, and Bastia to Genoa, with frequent daily departures and a combined passenger volume of over 2 million per year. The best time to travel on these routes is during the summer months, from June to September, when the weather is pleasant and the demand for ferry travel is high.
Popular Moby Lines Ferry Routes
Moby Lines Ferries to Corsica
Corsica is a French island in the Mediterranean known for its rugged coastline, mountainous terrain, and crystal-clear waters. It's a popular destination for outdoor activities such as hiking, beach-going, and water sports, as well as for its unique Corsican culture and cuisine. Moby Lines ferry deals to Corsica include:
Moby Lines Ferries to Sardinia
Sardinia is an Italian island in the Mediterranean known for its stunning beaches, crystal-clear waters, rugged landscapes, and rich history and culture, including prehistoric ruins and traditional festivals. Here's a guide to the best beaches in Sardinia. Popular Moby Lines Sardinia ferry routes include:
Moby Lines Ferries to Elba
Elba is a small island located off the coast of Tuscany, Italy. It is famous for its crystal-clear waters, picturesque beaches, and being the site of Napoleon's exile. Popular Moby lines ferries to Elba include:
Moby Lines Ferry Routes and Timetables
Moby Lines provides a variety of routes connecting different ports in Italy to destinations in Sardinia, Corsica, and Elba. With a wide range of ferries available, you can choose from multiple departures throughout the day, making it easy to find a convenient time to travel.
Moby Lines Ferry Ticket Types
Moby Lines offers several ticket types and fares to accommodate different travel needs and budgets. Standard tickets are available for both passengers and vehicles, with the option to add extras such as a cabin or reserved seat. Moby Lines also offers a range of discounted fares, including early booking and round-trip discounts, as well as special rates for children, seniors, and residents. You can also choose from various fare classes, including Economy, Super Economy, and Flexi, which offer different levels of flexibility and refundability.
Moby Lines Ferries Services on Board
Moby Lines offers a range of services and amenities on board their ferries to ensure you have a comfortable and enjoyable journey. These include comfortable seating areas, bars and restaurants serving food and drinks, duty-free shops, play areas for children, and pet-friendly facilities. Additionally, some ferries offer cabins and private lounges for added privacy and relaxation during longer journeys.
Types of Accommodation on Board Moby Lines Ferries
Moby Lines offers various types of accommodation to suit different budgets and preferences. For those looking for a budget option, deck passage or an armchair is available. Cabins are also available in different classes, including inside and outside cabins with or without a window, and suite cabins with additional amenities such as a private balcony or jacuzzi. Some ferries also offer pet-friendly cabins and cabins designed for passengers with limited mobility. All cabins come with en-suite bathrooms, air conditioning, and bedding and towels provided.
Transporting Vehicles with Moby Lines Ferries
Moby Lines allows various types of vehicles on board their ferries, including cars, motorcycles, campers, and caravans. Gas or LPG cars are also permitted, but you must inform the crew at check-in. You must bring a valid driving license, registration documents for the vehicle, and insurance papers. Depending on the type of vehicle, you must purchase a vehicle ticket in addition to a passenger ticket. The cost of the vehicle ticket varies depending on the size and type of vehicle.
Services and Events on Board Moby Lines Ferries
Moby Lines offers various services on board their ferries, including bars and restaurants serving food and drinks, with vegetarian and gluten-free options available. You can also enjoy shopping at duty-free shops selling a range of products, including souvenirs, cosmetics, and food. Entertainment options include play areas for children, pet-friendly facilities, and live music events. Some ferries also offer fitness centers and private lounges for passengers who require additional amenities. Meeting and conference rooms are also available on some ferries.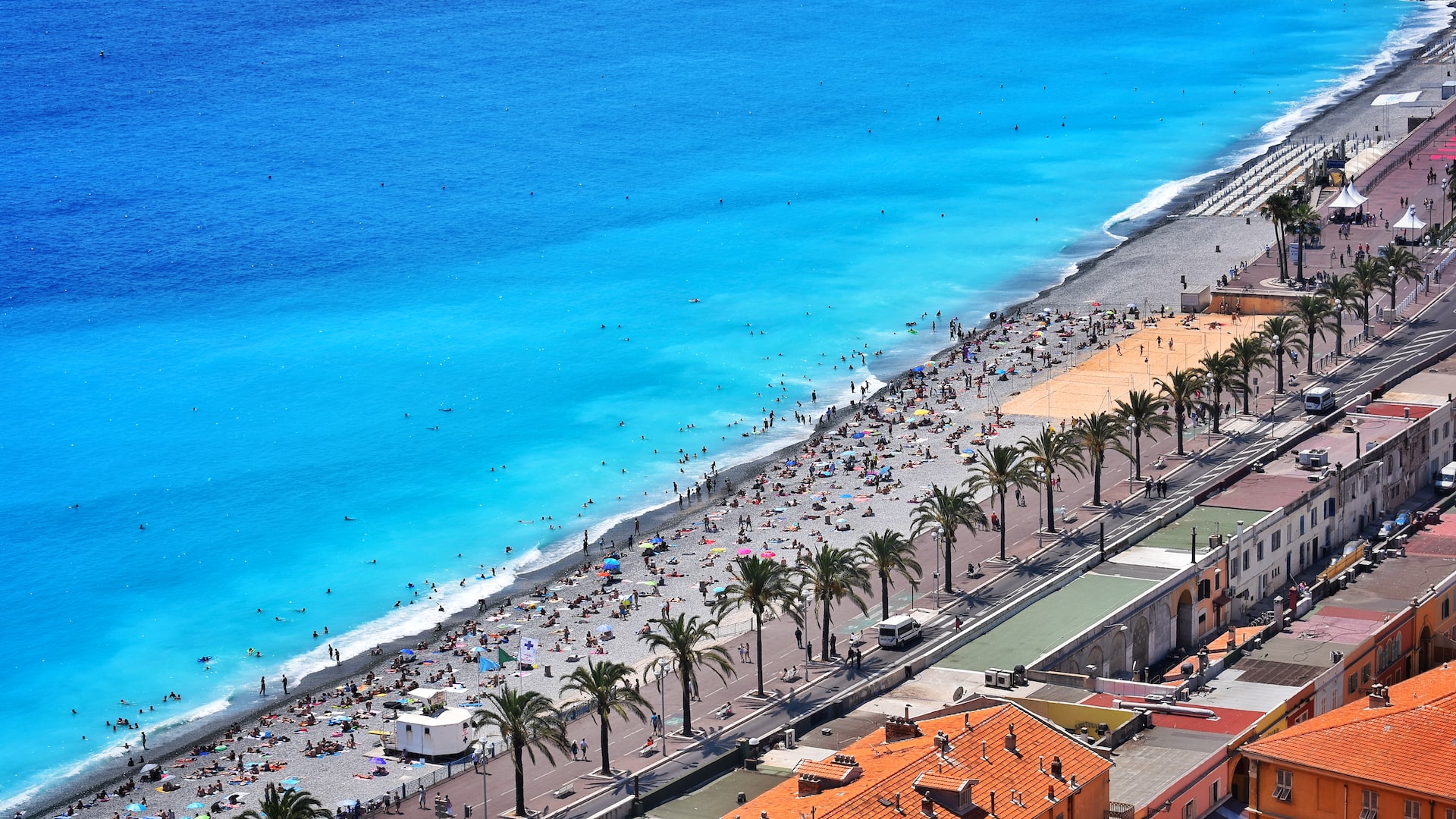 Beach in Nice. Source: Unsplash
Moby Lines ferries FAQs