About Prague
The Czech capital's fairy-tale atmosphere is perfectly complemented by the city's cobblestone streets, ancient squares and medieval churches. Prague, which has been perfectly preserved from the middle ages, is one of Europe's most walkable cities and features a medieval castle dating from the 9th-century. History is always palpable in Prague, with an Old City that has remained unchanged for over a millennium.
Quick Guide to Prague
Must Know - The Czech Republic does not use the Euro. Travelers to Prague will have to exchange their currency into Czech Koruna (CZK). 1 Euro is equivalent to approximately 27 CZK.
Must See - Take a hike up to Prague's Castle at dusk and watch the sunset behind this medieval city.
Must Do - The Czech Republic is famous for its draft beer- they even have the original version of Budweiser called Budweiser Budvar.
Must Eat - Tuck into tasty Czech cuisine Trdelník, a sweet and traditional pastry.
Did You Know - Dating from 1410, the Astronomical Clock in Prague's Oldtown square is the oldest still operating in the world.
Top Experiences in Prague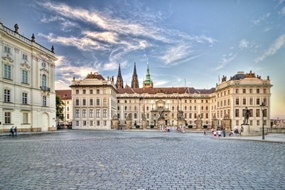 Prague Castle
Standing tall above the city is Prague Castle which was built in the 9th century and is the largest ancient castle in the world according to the Guinness Book of Records. The castle has been home to Holy Roman emperors, Kings of Bohemia, currently it is now the residence of the President of the Czech Republic.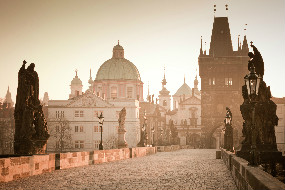 Charles Bridge
Possibly one of the most beautiful bridges in the world, the Charles Bridge amazes both locals and visitors since its completion in 1342. Connecting the Castle district with the Old Town, it's the impressive decoration of 30 statues and statuaries, their baroque style complementing the bridge's dramatic Gothic architecture which is considered a high point for most visitors.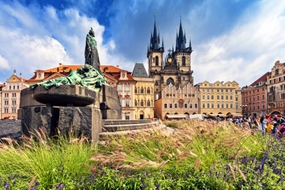 Old Town Square
A highlight for many visitors, Prague's Old Town Square has a bustling atmosphere between performing street artists, traditional markets and statues, steeped in history. These features would mean little without the surroundings of magnificent Gothic architecture, including the Church of Mother of God before Týn.