+
Blablacar Bus tickets can be purchased directly with Omio
Because Omio is authorized to sell BlaBlaCar Bus tickets you can experience a great service experience on BlaBlaCar buses with Omio. When you book through Omio you can compare routes and prices across several days to find the trip that is just right for you aboard scheduled buses. All payments for tickets on the Omio website are secure to give you peace of mind when you book with us.
Blablacar Bus company information
BlaBlaCar Bus is a cutting-edge network of travel options that lets millions of travelers make trips between 22 different BlaBlaCar Europe markets. BlaBlaCar uses specific technology to help to fill empty seats on buses thus making travel more affordable and convenient for travelers looking to make trips in an economical and convenient fashion.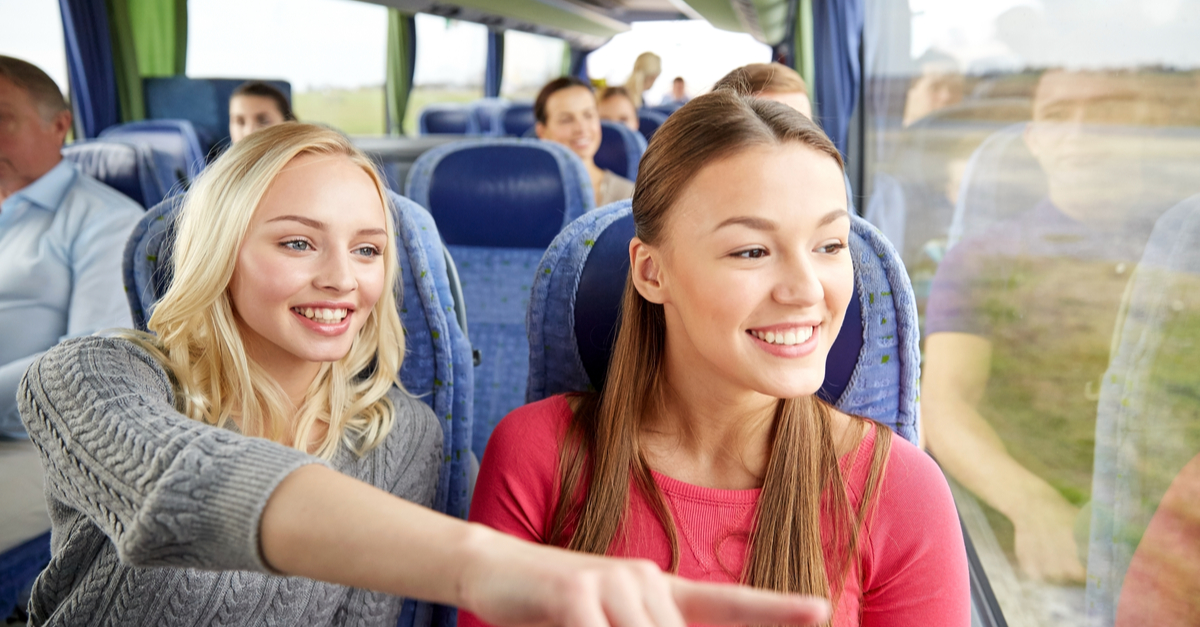 Girls on Bus. Source: Shutterstock
Blablacar bus in France & in Europe
Many travelers are familiar with BlaBlaCar buses in France but they are often surprised to learn that they also offer service in several European markets as well. Whether your departure or destination is a well-known French city such as Paris or you are traveling to a major European hub such as Amsterdam, BlaBlaCar can provide great routes for you at affordable prices.
Blablacar Bus name change: BlaBlaBus is now called BlaBlaCar Bus
BlaBlaCar Bus already operated under the name BlaBlaBus, was then renamed Ouibus and is now called BlaBlaCar Bus. It's easy to get confused with the name changes. But whether it's BlaBlaBus or BlaBlaCar Bus, the good thing is that everyone still knows what you're talking about and the quality of service remains the same.
Blablacar Bus stations and destinations
There are several amazing European cities that BlaBlaCar offers service to for travelers. These include cities such as Milan, Paris, Berlin, Amsterdam, and Barcelona. With service to so many major European cities on BlaBlaBus Germany, BlaBlaBus Italy, BlaBlaBus Spain, and even BlaBlaBus Canada that are all quite popular with travelers, BlaBlaCar bus makes it easy to travel throughout Europe in comfort, style, and convenience.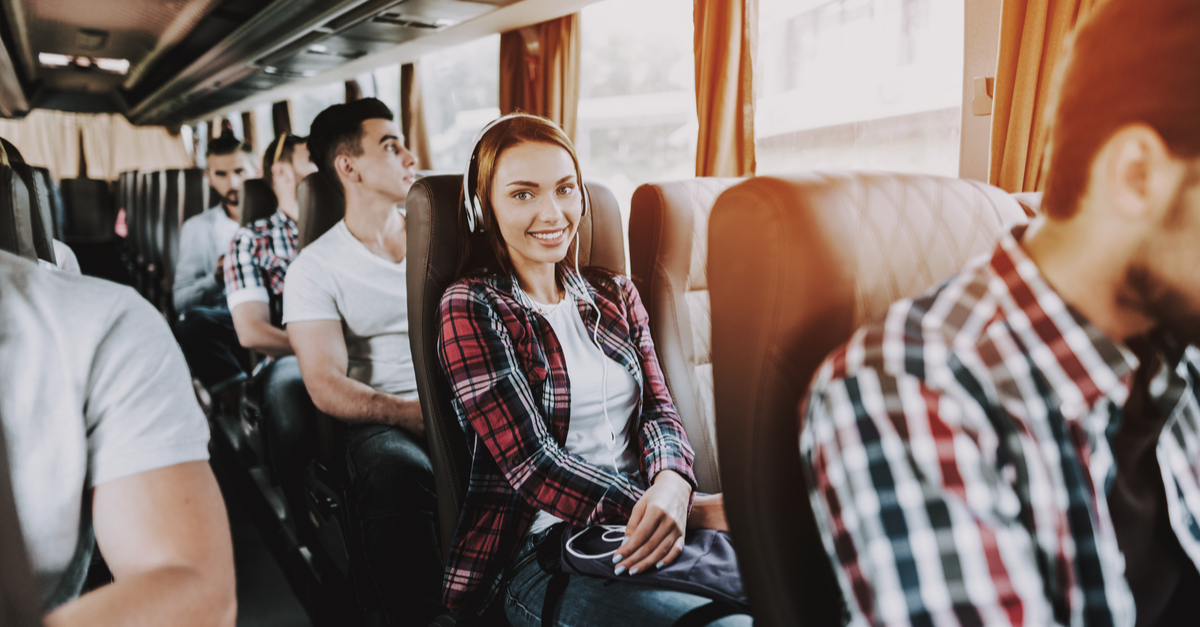 Woman Bus. Source: Shutterstock
Buses BlaBlaCar Bus
Things can seem hazy or unclear when comparing bus companies but BlaBlaCar Bus wants to cut through all the exhaust. BlaBlaCar, Europe's biggest carpooling company, recently launched BlaBlaCar Bus in Germany with a mission to provide comfortable, affordable and flexible bus travel across the Central European nation. Sounds like a clear winner to us!
Although BlaBlaCar offers affordable tickets to major European cities that does not mean you're going to skimp on amenities while onboard. On BlaBlaCar buses you will find things such as plenty of legroom and adjustable seating, USB ports and charging sockets, toilets, plus personal air conditioning systems. All BlaBlaCar bus drivers are fully trained to assist you with all of your travel needs while onboard the bus. Our buses are easy to spot because of their white and bright pink paint schemes that you will find on the outside plus you will be happy to know that they offer an environmentally friendly way to travel throughout Europe.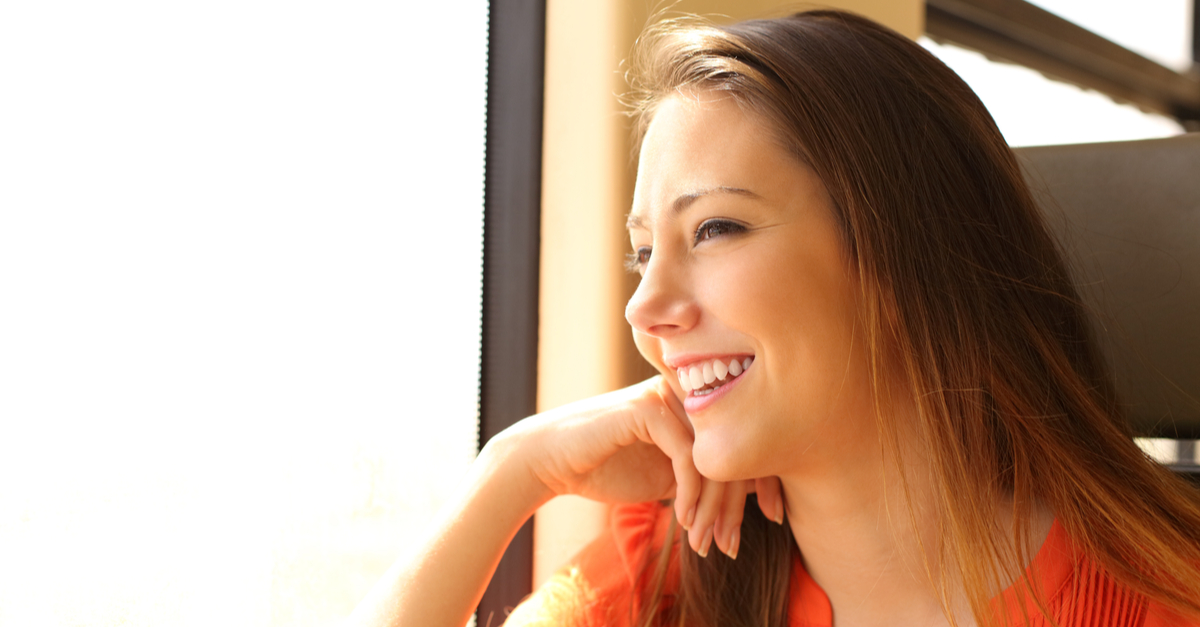 Smiling Bus. Source: Shutterstock
Blablacar bus offers and fares
One of the best things about using Omio to find your ticket on these BlaBlaCar buses is that there are such a large number of choices every day to several different destinations and prices that are quite reasonable. So whether you want to make a journey from Paris to Amsterdam, Frankfurt to Zürich, Amsterdam to London, or the very popular route of Paris to London, you can find great deals on affordable BlaBlaCar bus trips on Omio.
Blablacar Bus : What you can do
One of the greatest features about traveling on these buses to all these major European destinations is all the things you can do and see upon your arrival. So whether that is visiting the iconic Eiffel tower when you visit Paris, heading to the Tower of London when you arrive in London, taking in all of the culture of Marienplatz in Munich, or visiting the breathtaking Stedelijk Museum Amsterdam when you arrive in Amsterdam, Omio and BlaBlaCar buses make incredible trips like this easy, convenient, and affordable and let you see so many different amazing locations in Europe for a fraction of the cost of other methods of travel to these major European cities.
Blablacar Bus: FAQs
The best place to buy tickets is on either the Omio website or through the Omio app. What is even better is that we utilize mobile tickets so getting access to your tickets it's a simple as picking up your phone.
With Omio we offer mobile tickets for buses so there is no need to print your ticket before you travel. If for some reason you will not have access to your mobile ticket for your trip then you can by all means print your ticket out or use that as a backup in case there's a problem with your mobile ticket.
You will need some form of identification to verify that the person that is presenting the ticket is the person that is traveling. You can generally use any form of government-issued identification but a good bet is to always have your passport handy as these are always an acceptable form of identification.
While the bus company thinks that the minimum time you should be at the station before departure is 15min, it is always best to try to arrive at least 30 minutes before your trip especially if there's any chance that you will need to make changes to your tickets or your itinerary.
All of the BlaBlaCar buses have the ability to handle passengers that have limited mobility or are traveling in a wheelchair. It is important that when you book your trip through Omio you then notify the bus company that you will be traveling in a wheelchair so they can place you in the proper location on the bus for your journey.
BlaBlaCar bus will guarantee that there will be space for one piece of luggage in the hold of the bus you will be traveling on. For an additional fee, you can purchase extra space in the hold for luggage. In addition, you can bring two hand luggage is aboard each bus free of charge and less luggage must fit either above or below your seat.
While you may not bring a standard bicycle or board a bus you may bring a foldable bicycle aboard a bus add this item will ride in the luggage hold. If the bicycle will be in addition to your regular luggage you will need to purchase extra space in the hold for an additional fee.
It's always best to use common sense when deciding what you can and cannot bring aboard one of our buses. Some of the things that cannot travel on our buses include things like drugs, weapons, or flammable liquids. When in doubt it is always best to check with the bus company ahead of time or speak to a customer service representative at the station before boarding your bus.
If you happen to lose any luggage during your travels you can contact BlaBlaCar bus and they will work diligently to find your luggage for you.
You can exchange or refund any ticket up to 30min before your departure time.
Child up to 16 years old must always be accompanied by a parent or legal guardian. Children between 16 and 18 years old can travel alone with authorization from a parent.
Kids that are up to two years old get a 50% discount on their tickets when they travel. Children that are between 2 and 11 years old get a 25% discount.
Pets are not allowed on board but guide dogs are allowed for those with visual impairments.
All buses offer amenities such as adjustable seating and great legroom, charging sockets for your electronic devices, personal air conditioning systems, and toilets onboard plus some buses offer free Wi-Fi.