About Lufthansa
Germany's largest airline is Lufthansa. The name refers to the medieval Hanseatic League, which in its heyday was the epitome of trade and transport in large parts of Europe. The current Deutsche Lufthansa AG group has existed in its present form since 1997, but the company itself and its name are much older. Already in the 1920s there was an airline with the name Lufthansa, which however is not connected with the present company. The modern airline with the well-known crane logo is one of the largest airlines in the world and carries over 100 million passengers annually. The company is headquartered in Cologne, the main hub for flight movements is at Frankfurt Airport.


Book Lufthansa tickets with Omio
Omio allows you to search for the best Lufthansa tickets either on our website or on our mobile app. Once you have found your desired tickets, you can book directly through our website or our mobile application, making booking your Lufthansa flight quick, easy, and convenient.
Popular routes in Europe with Lufthansa
Berlin - Frankfurt
There are upwards of 10 flights from Berlin to Frankfurt per day operated by Lufthansa Airlines, and most of these are direct flights. Occasionally you will find flights that have one stop in Munich on your way from Berlin to Frankfurt. The departure airport in Berlin is Berlin Brandenburg Airport (BER) and typically flights will terminate at Frankfurt am Main Airport (FRA). There are no flights from Berlin into the Frankfurt Hahn Airport. The first flight in the morning typically leaves around 6:30 a.m. with the last flight departing around 8:00 p.m. This flight is just a hop, skip, and a jump as it takes just over 1h. There are three ticket types: light, standard, and flex. Light tickets include only cabin baggage and are non-refundable. Standard tickets are a bit more expensive and include a checked bag and seat selection. Flex tickets are the most expensive but are semi-refundable and include boarding priority in addition to the benefits of standard tickets. On board Lufthansa planes you can expect to find comfortable seating and USB charging ports. Complimentary beverages are also offered to all classes.
Berlin - Paris
Flights from Berlin to Paris are quite popular, but there are no direct flights available at this time. Lufthansa flights will typically depart from Berlin Brandenburg Airport and have a stopover in either Zurich, Frankfurt, Munich, or Vienna. There are flights into both Charles de Gaulle (CDG) and Orly Airport (ORY). There are usually about 10 flights along the route from Berlin to Paris each day, with the first departing around 9:00 a.m. and the last departing around 4:00 p.m. The duration of the flight will depend on which route you choose, but generally you'll find that the flights from Berlin to Paris with Lufthansa Airlines take between 3h 30min and 4h 30min. With Omio, you can book flights Lufthansa on this route for a light ticket, a standard ticket, or a flex ticket. Light tickets include only cabin baggage and a personal item, and are non-refundable. Standard tickets include cabin baggage, a personal item, and a free checked bag. This ticket type also includes seat selection for free. A flex ticket includes all the benefits of both a light and standard ticket with the added perks of being semi-refundable and having boarding priority at the gate.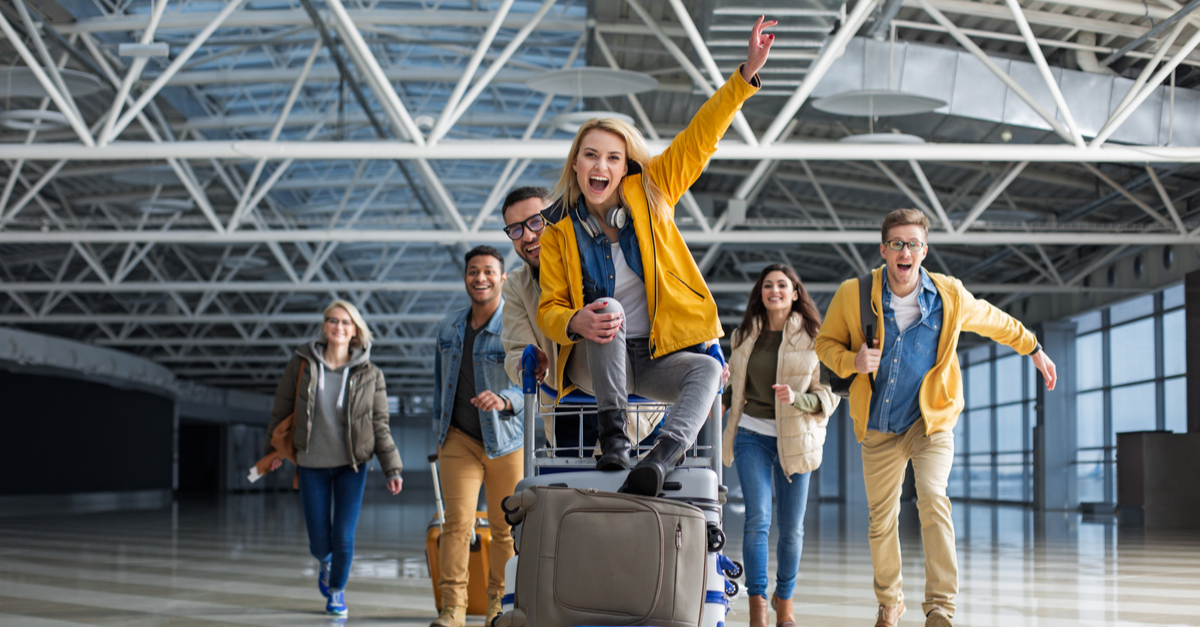 Flight Tickets Lufthansa. Source: Shutterstock
Munich - Rome
There are just under 10 Lufthansa flights per day from Munich to Rome. All flights from Munich to Rome on this airline depart from Munich Airport (MUC) and arrive at Rome Leonardo da Vinci Fiumicino Airport (FCO). Most of these Lufthansa flights are direct routes and don't involve any layovers, making the journey quick and easy. The first flight from Munich to Rome on Lufthansa usually leaves around 8 a.m. and the last flight of the day typically departs around 9 p.m. These flights usually last just under 2h, so it's a short, comfortable journey on board your Lufthansa flight. The ticket types offered on Omio for these Lufthansa flights are light, standard, and flex. Light tickets include a personal item and a piece of cabin baggage. These tickets are non-refundable. Standard tickets include a free checked bag along with the personal item and the cabin baggage. You can also choose your seat for free with a standard ticket. Standard tickets are also non-refundable. The most expensive ticket type is the flex ticket, which includes all the benefits of the standard ticket along with boarding priority at the gate. Flex tickets are also semi-refundable so they are appropriate if there is a chance that you will need to change or cancel your flight from Munich to Rome.
Good to know: Lufthansa
Rail&Fly Lufthansa
Rail&Fly makes it easy to travel conveniently and sustainably with Lufthansa in cooperation with the Deutsche Bahn railway system. You can travel from any of the 5,600 Deutsche Bahn stations to the airport on the day of your flight, the day before your Lufthansa flight, and the day after your flight arrives back in Germany. With this offer you also can have your choice of trains between Deutsche Bahn's InterCity, EuroCity, or InterCity Express trains. You can book your Rail&Fly ticket with first or second class at affordable prices. Tickets for children under the age of 12 are half-price, and tickets for children under one year old are free. Lufthansa's Rail&Fly offer is a great option because it allows you to travel more sustainably to the airport. It also benefits passengers as you won't have to wait in long lines at the airport, won't get stuck in traffic on your way there, and won't need to spend time looking for a parking spot or pay for long-term parking for your personal vehicle at the airport. This also helps make the lines at the airport shorter as there are less passengers needing parking services and you'll be able to go straight through security and to your gate when you arrive.
Special Services
Lufthansa offers many special services for passengers that differentiate them from other airlines. Lufthansa offers FlyNet, or on-board internet on all short, medium, and long-haul flights. With FlyNet you can use messaging and email applications for free. If you would like to use more services, you can for an additional fee. An onboard entertainment portal is also provided on select flights, typically medium and long-haul flights. Full menus are typically offered on medium_ and long_haul flights to passengers in business class and first class. A shorter menu with some snack and beverage options is available to passengers in economy class. Lufthansa Airlines also offers services for passengers with reduced mobility. Upon request, they can provide wheelchairs and they have accessible seating and services on board their planes. If you will need additional assistance either for reduced mobility or for pregnancy, please contact Lufthansa customer service before your flight to let them know how they may assist you so they are prepared when you arrive at the airport.
Sustainability with Lufthansa
Lufthansa provides passengers with many opportunities to travel as sustainably as possible. First, you can take advantage of the Rail&Fly option so you will not need to drive your personal vehicle to the airport. Lufthansa also continuously works to increase the fuel efficiency of their planes by using sustainable aviation fuel. Fleet renewal and fleet modernization are also key aspects in Lufthansa's sustainability strategy.
Save Time Traveling with Night Flights
Booking nighttime flights is a great way to take full advantage of your vacation so you don't lose daylight. Typically, night flights cover international and intercontinental routes, such as Stockholm to Miami, Washington DC to Frankfurt, Los Angeles to Munich, and many more. Take a night flight so you can hit the ground running when you arrive at your destination. These long-haul flights typically take at least 8h or more, so you can sleep comfortably and without interruption on board your Lufthansa plane. These planes are also usually equipped with entertainment portals, on-board internet, food and beverages, and other amenities to make your journey as comfortable as possible.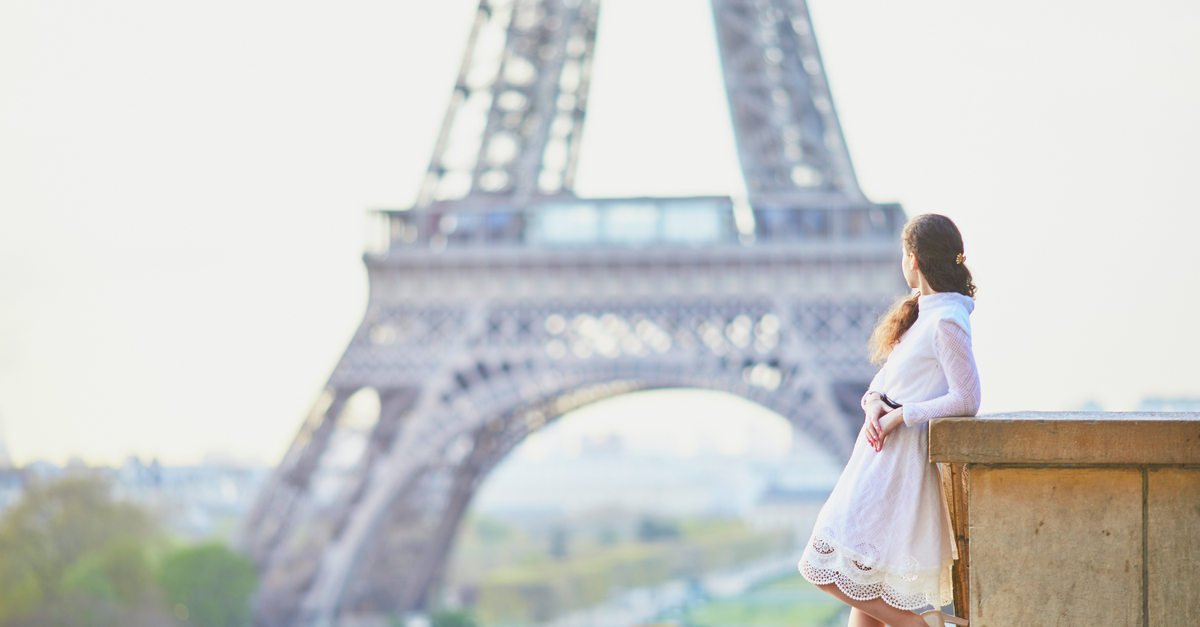 Flight Tickets Lufthansa Suitcase. Source: Shutterstock
FAQ: Tickets, Services, and Information
No, you do not need to print your flight ticket prior to boarding. You have the option to do online check_in before the flight and you can choose to either print the ticket or have it sent to your mobile phone and use it as a digital ticket.
Yes, it is possible to cancel your flight ticket. However, you may be subject to additional fees depending on the ticket type you booked. Keep in mind that light and standard tickets are non_refundable, and flex tickets are semi_refundable.
You can change your flight ticket, but you may be subject to additional fees depending on the specific change you would like to make to your journey. However, it is not possible to change the name on a flight ticket and give it to someone else.
In order to take advantage of Lufthansa's services for reduced mobility, you can either register your needs online or call customer service before your flight. Lufthansa representatives will assist you at the departure airport, during the flight with stowing baggage and getting to the toilet and back, and at the arrival airport.
Yes. Children from the ages of 12 to 17 can travel unaccompanied on Lufthansa flights. Children under the age of 12 must be booked with the Lufthansa care service in order to travel alone.
Yes, but the bike must be checked in as sports baggage and will be put in the hold under the plane. It must also meet the size and packaging constraints. Lufthansa does not provide bike packaging.
You can easily book cheap Lufthansa tickets directly with Omio. Omio offers affordable prices for the most popular journeys. When searching for your flight tickets, you may want to use flexible dates and consider choosing a light ticket if you don't need any checked baggage. It also helps to book as far in advance as possible.
It's recommended to arrive at the airport at least 2.5h or 3h before your scheduled departure time in case there are queues for security. If you won't need to stop at the check_in desk before proceeding through security, 2h is usually sufficient.
Your covid test requirements will depend largely on your destination entry requirements. Lufthansa itself does not require a covid test to board the plane, but chances are you will need either a vaccination certificate, a recovery certificate, or a negative covid test to board the plane to your final destination.
Yes, when you book flight tickets directly with Omio there is always someone to assist you directly in the help center either online or in the mobile app.
All luggage must first meet size and weight requirements. It is forbidden to carry weapons of any kind, flammable liquids, fireworks, lighters, and the like on the plane. If you have further hesitations, check your departure airport's website.
If your name appears wrong on your booking, you will need to call Lufthansa customer service in order to change it. Unfortunately, unless you buy a transferable ticket, it is not possible to fully change the name of the passenger on the ticket.