Flight Paris - London
Flights from Paris to London offer a faster travel option to the UK capital. You can choose from a wide range of airlines that operate daily from two airports in the French capital. Air France, British Airways, Vueling, and easyJet offer direct flights on this route. A flight from Paris to London will take you approximately 1 h 25 min from Charles de Gaulle International Airport and 1 h 5 min from Orly Airport.
Paris to London Flight Time: Daily departures
On average, there are approximately 82 flights per week flying from Charles de Gaulle International Airport to London Heathrow Airport, with 3 direct flights per day. From Orly Airport, there are approximately 33 flights per week to different London Airports, with 4 direct flights per day. Departure times vary between 7:00 a.m. and 9:40 p.m. In both airports, the earliest flight leaves at around 7:00 a.m. while the last departs at around 9:40 p.m. However, this may change depending on your travel date, so check your full flight schedule. Through the Omio website, you can find out the departure times available on your preferred travel date.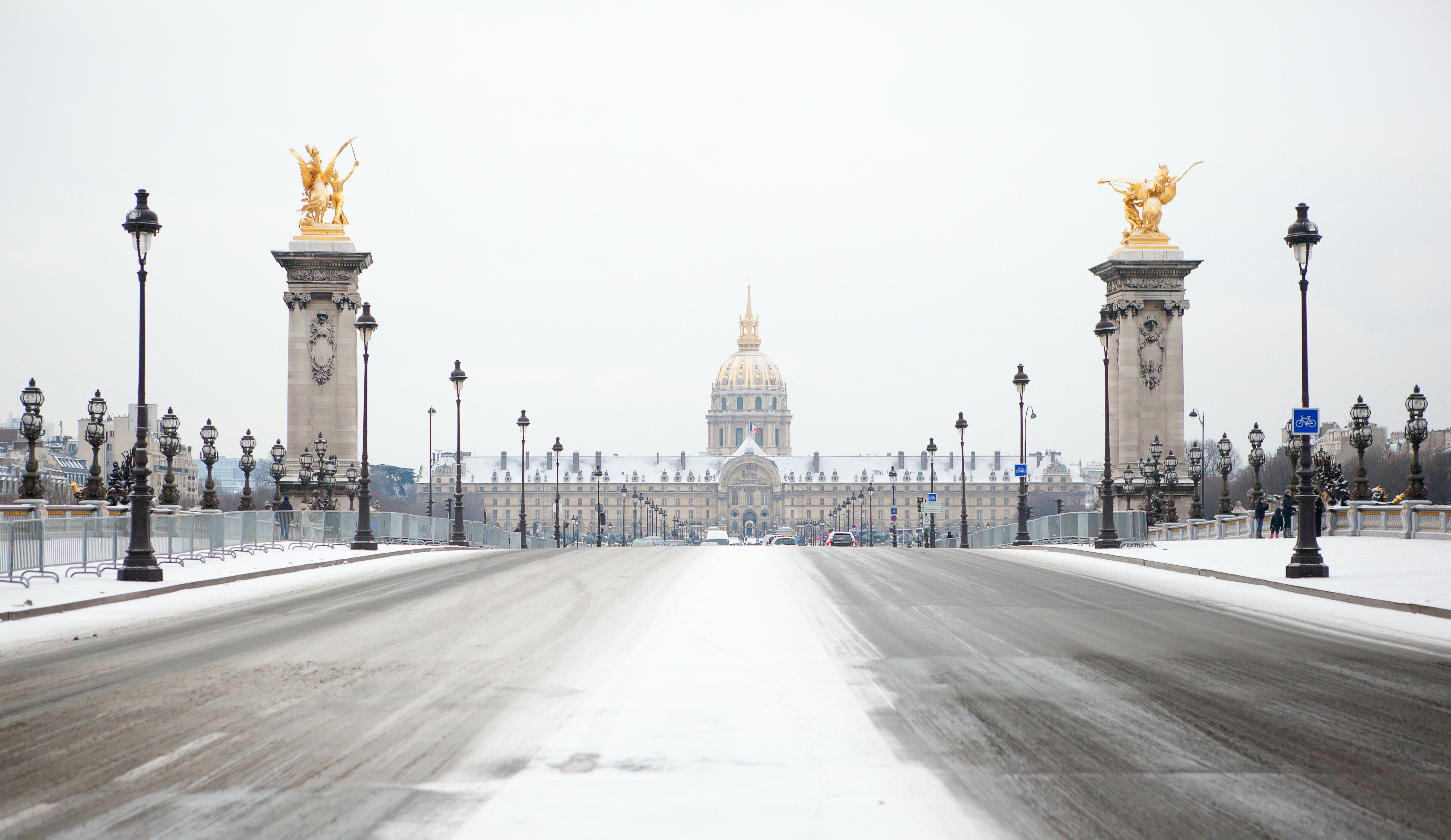 Pont Alexandre III in Paris. Source: Shutterstock
How to find cheap flight tickets from Paris to London?
To find a cheap flight ticket from Paris to London, you can travel during the low season when tickets are less pricey. If you're planning to visit London during peak travel, we advise you to book at least two months in advance. Being flexible with your travel date can also help you land a cheap flight ticket from Paris to London, or you can opt for connecting flights, which are much cheaper.
Check in at the airport for your flight from Paris to London
Most flights are open for check-in 2 hours from the stated departure time. We advise you to get to the airport at least 2 to 3 hours before departure to complete the check-in process and print your boarding pass on time. Travelers flying from Paris to London through Charles de Gaulle International Airport can use Terminals 2B and 2E, while those using Orly Airport can board their flights at Terminal 1. Going through security will take you approximately 30min to 1 hour in both airports.
What are the departure and arrival airports for flights from Paris to London?
Departure Airport: Paris is served by two main airports: Charles de Gaulle International Airport (CDG) and Orly Airport (ORY). Major carriers flying the Paris to London route depart from Charles de Gaulle Airport, while most low-cost airlines like easyJet and Vueling depart from Paris Orly Airport. Getting to both CDG and ORY is quite easy, thanks to the RER B train. There are also dedicated buses that will get you to both Airports from the Paris city center in less than an hour.
Arrival Airport: Once you get to London, you'll likely land in one of the six major airports serving the city: London Heathrow (LHR), London Luton (LTN), London Gatwick (LGW), London Stansted (STN), London Southend (SEN). and London City (LCY) airports. London Heathrow is the main airport preferred by major carriers, while most low-cost carriers land at LTN and LGW. The airports are well-connected to the city via different public transportation options available, including trains, buses, taxis, and car rentals.
Information on London Heathrow Airport
Located approximately 24 km (15 miles) west of central London, LHR is a major hub for international carriers and Paris to London flights. You'll find several amenities and services at LHR, including food concessions operating 24 hours, luggage wrapping services, currency exchange kiosks, ATMs, prayer rooms, lounges, showers, spa services, a children's play area, baby changing facilities, and postal services.
Which airlines travel from Paris to London?
Air France is one of the major airlines with the most non-stop flights from Paris to London Heathrow Airport from CDG. The other major provider with direct flights from CDG to LHR is British Airways, while popular German carrier, Lufthansa only offers non-direct flights from CDG and ORY to LHR.
You'll also find flights from Paris to London with affordable carrier easyJet, which offers the most direct flights from CDG to London Luton and London Gatwick Airports. The other popular airline on this route is Vueling Airlines, which offers direct and non-direct flights from both Paris Orly Airport and CDG airports to London Gatwick Airport.
Flight from Paris to London: Services on Board
Air France offers several amenities and services, granting you the best experience on your Paris to London flight. You'll find:
Ticket Classes: You can choose from four different travel classes for your Air France flight from Paris to London: Economy Class, Premium Economy Class, Business The Economy Class, and La Première. Economy Class is the most affordable option with standard services and amenities. The Premium Economy Class is the next level, which grants you comfort at a slightly affordable rate. Business Class travel onboard an Air France flight from Paris to London offers more comfortable seating options and access to different services. La Première is equivalent to First Class, offering top-level comfort and premium service from the flight attendants. With only four seats per row, you'll travel in style and have a full team at your service.
Luggage Allowance: Luggage allowance on Air France from Paris to London depends on your travel cabin. Travelers flying in the Economy cabin can bring 1 carry-on bag and 1 personal item with a combined weight of up to 26.4 lbs (12kg). If you're using the Premium Economy Class, Business The Economy Class, and La Première cabins, you can bring 2 carry-on bags and 1 personal item with a combined weight not exceeding 40 lbs (18kg). The number of checked bags allowed will also depend on your travel class. Passengers boarding the Economy, Premium Economy, and Business Class cabins are allowed to bring 2 checked bags. For travelers flying Economy and Premium Economy, the checked bag shouldn't exceed 50 lbs (23kg) each, while those flying in the Business Class cabin should bring checked baggage not exceeding 70 lbs (32kg) each. You'll have to pay a fee for extra or oversized baggage. Travelers with Air France's Elite Plus or SkyTeam Elite membership can bring an additional bag at no fee. Cats and Dogs are the only pets allowed onboard Air France. They should be kept in their carriers and stowed beneath your seat. The total weight of the pet and container should be 13 lbs (6 kg).
Mobility and Wheelchair Services: Travelers with limited mobility can access several services onboard Air France, including accessible restrooms, comfortable seats with foldable armrests, onboard wheelchairs, and boarding assistance. Visually impaired travelers will find seat numbers labeled in Braille.We advise you to submit an assistance request at least 48 hours before departure to arrange the necessary help and service.
Seat Reservation: When booking an Air France flight from Paris to London, you can choose from different seat options: Duo Seat to travel in a row of two, the Extra Legroom seat for more legroom during your flight, and the Front Section Seat if you want to be among the first passengers to exit. You'll only find these options in the Economy and Premium Economy cabins.
Children Traveling Solo: Unaccompanied minors aged between 15 and 17 can take advantage of the Kids Solo Travel service offered by Air France. They'll receive assistance at the airport and onboard from the Air France staff. Spaces and the number of unaccompanied minors per flight are usually limited, so book in advance for availability.
To London by plane—travel tips
London is one of the most popular cities in Europe and the capital of England and the United Kingdom (UK). With a mix of modern and traditional cultures, the city has a lot to offer. One of the must-visit places in the UK capital is Buckingham Palace to experience the opulence and learn more about the rich history of the Royal Family. The other famous site in the city is Big Ben, popularly known as the Tower of London, which will also help you understand the rich history of the UK capital. Get a first-hand experience of what pie and mash or a full English breakfast looks and tastes like by visiting one of the restaurants in the city.
If you're on your first visit to the UK capital and don't know where to start, you can check out our London travel guide for a list of things to do and places to visit. In London, you can also:
Hop on a red double-decker bus and explore the city, seeing some recognizable sights from its top deck.
Enjoy the best views of the city from the London Eye.
Go shopping in the boutiques around Carnaby Street.
Cruise along the Thames River as you enjoy the best views of the city
Visit the famous Westminister Palace and take a photo in front of the iconic clock tower.
Marvel at the greatness of the Tower Bridge.
Spend an afternoon at the Natural History Museum.
Go shopping at the flagship stores in Regent Street or Oxford Street.
Take a tour of popular sporting venues like Wembley Stadium, Wimbledon Lawn Tennis Museum, Stamford Bridge, or Arsenal Emirates Stadium.
Relax at Hyde Park or Greenwich Park as you enjoy the best views of the city.
Alternative destinations from London
Once you get to London, you can explore other cities. Take the London to Athens flight and experience the ancient history and culture the city has to offer or board the flight from London to Milan and discover the works of popular artists Leonardo da Vinci, marvel at the stunning architecture, and sample some Italian cuisines. For local exploration, the London to Manchester flight will take you to a popular city northwest of England known as the birthplace of the industrial revolution.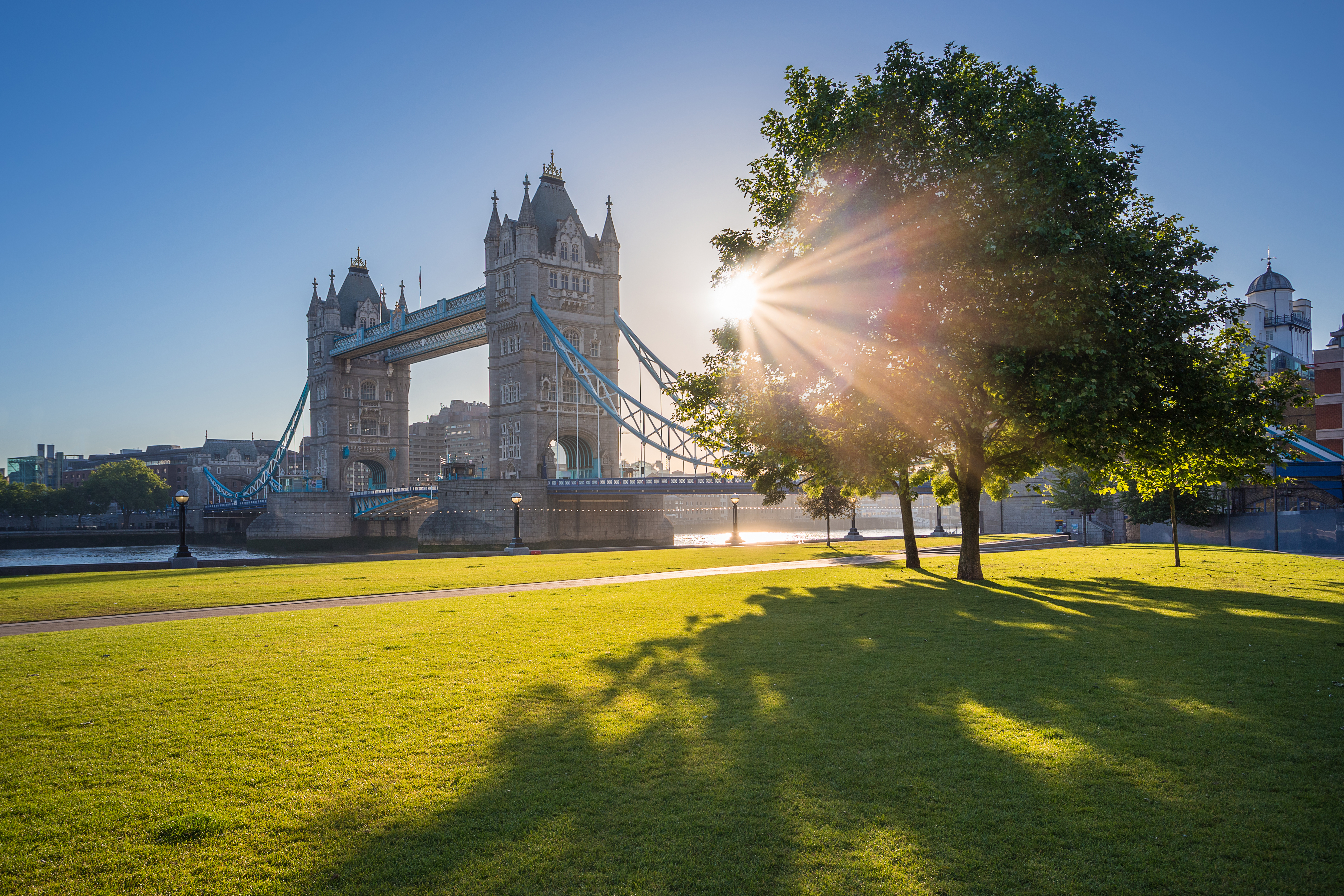 Tower Bridge London. Source: Shutterstock
Popular destinations from Paris
You can also fly to other destinations from Paris. The Paris to Venice flight will get you to a beautiful city in northern Italy known for its canals and beautiful architecture. Another popular destination to fly to from Paris is Berlin. The flight from Paris to Berlin will help you get to one of the best places for a city break where you can experience a rich history, amazing local food, world-famous beer, museums, and a charming nightlife.