Booking ferry tickets by Seajets with Omio
Omio offers the quickest and simplest option to compare and find cheap Seajets tickets. As an official partner, you'll find the latest Seajets ferry deals and real-time information to help you plan your journey down to the minute. You can browse the travel dates through our website and book via our mobile app.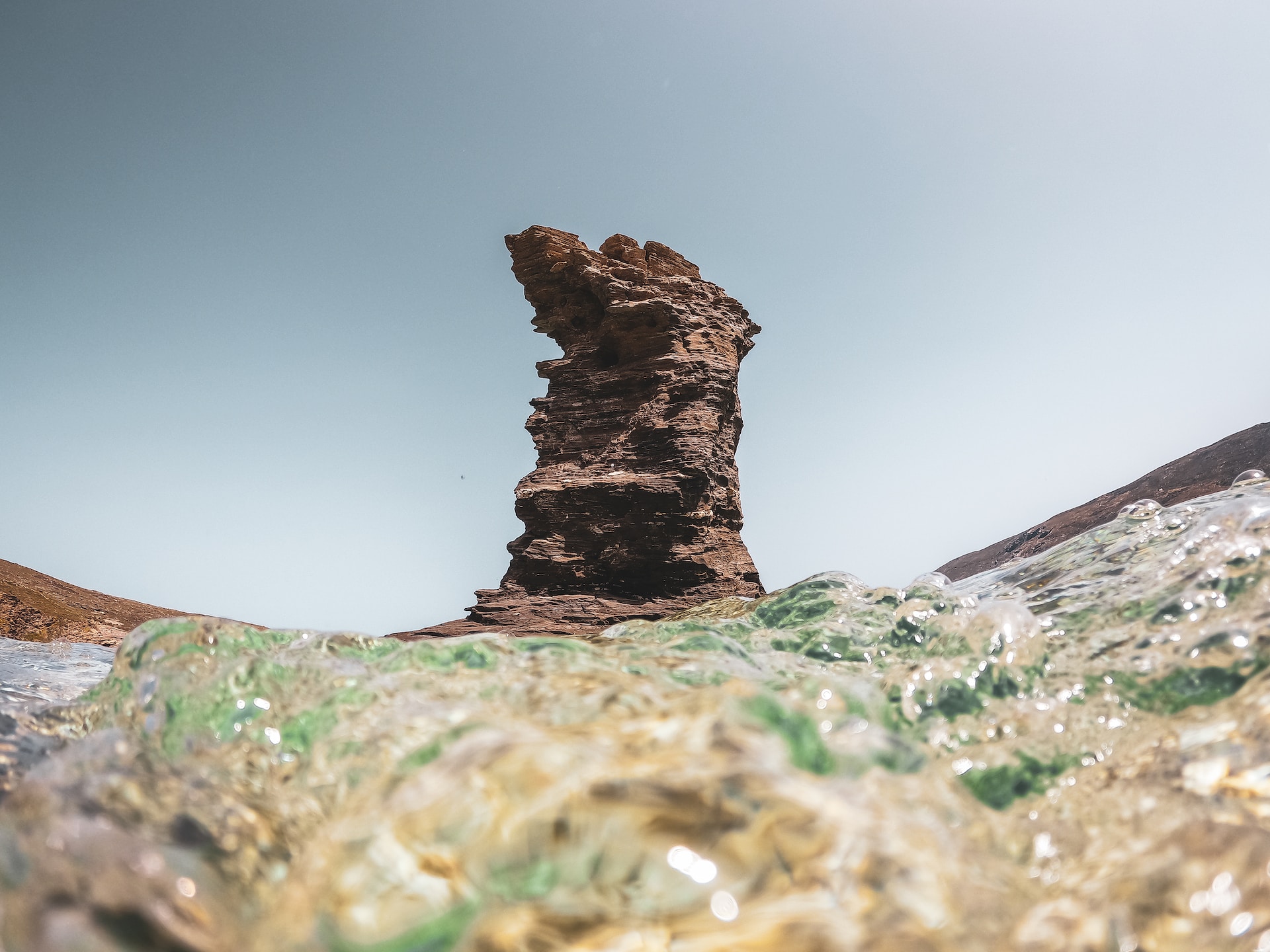 Andros Island. Source: unsplash
About Seajets
Seajets is a Greek ferry provider operating high-speed ferries that connect the main port of Athens, Mainland Greece, and Crete to the Aegean islands. Founded in 1989 by the Iliopoulos family, Seajets has a fleet of 17 modern vessels comprising 12 high-speed catamarans and five conventional car-passenger ferries.
Seajets ferries main destinations
Seajets serves most big ports and islands with ferries to destinations in the Cyclades, Sporades, and North Aegean islands. One of the most popular destinations serviced by Seajets is the port of Santorini, a gateway to one of the most beautiful island destinations for a vacation. Paros is another popular destination among the Cyclades islands famous for its traditional villages and stunning beaches. The most famous Island in the Aegean Sea, Mykonos, is a popular Seajets ferry destination famous for its Cycladic architecture, party scene, and beautiful beaches. Other stations on the Seajets ferry network include Naxos, Milos, Sifnos, Crete, Tinos, Folegandros, Ios, Amorgos, Skiathos, Koufonissi, Lemnos, Skopelos, Alonisso, Syros, and Agios Efstratios
Most popular Seajets connections
With over 330 connections, Seajets serves most of the islands on the Aegean Sea. Popular connections on this route feature ferries from Athens to the Cyclades islands, from Crete to the Cyclades islands, and different ports within the Cyclades islands. Popular Seajets connections from Athens to Cyclades islands include ferries from Piraeus to Mykonos, Santorini, Paros, Sifnos, and Serifos, with 14 weekly sailings, followed by ferries from Heraklion, Crete to Santorini and Mykonos, also with 14 weekly sailings. Connections to Santorini from Folegandros and Milos are also quite popular with 14 sailings per week.
Popular Seajets Ferry Routes
Ferries by Seajets to Santorini
Santorini is the most popular island from the Cyclades group of islands. It is a popular holiday destination - famous for its picturesque villages, turquoise waters, unique landscape, and breathtaking caldera. Popular connections along this route include:
Ferries by Seajets to Mykonos
Mykonos is another popular island from the Cyclades group of islands, known for its beautiful beaches, vibrant nightlife, shimmering shores, and stunning beaches with clear waters. Popular Seajets connections along this route include:
Ferries by Seajets to Paros
Paros is a popular island destination in the Aegean Sea and part of the Cyclades group of islands, famous for beautiful beaches, trendy bars, beaches with turquoise-blue waters, and traditional villages. Popular connections along this route include:
Ferries by Seajets to Naxos
Naxos is the largest island in the Cyclades group of islands. It's famous for its wide open beaches, delicious food, traditional villages, and amazing scenery. Popular connections along this route include:
Ferry routes by Seajets and timetables
Seajets hydrofoils connect Athens, parts of mainland Greece, and Crete to the Cyclades, Sporades, and North Aegean islands. The ferries serve 33 islands with over 330 connections.
Seajets ticket types
Seajets offers three fare types: Silver (Economy Class), Club Class (Business), and VIP (Platinum). Business and VIP class seats are on the upper level and are slightly larger than Economy Class seats. A Platinum ticket grants you access to a quiet, contained room with dedicated service, spacious seating with electrical outlets, and clean washrooms.
Seajets services on board
On board Seajets ferries, you'll access several services and amenities for the best experience during your crossing.
Types of accommodation on board Seajets ferries
Seajets ferries have different accommodation options depending on the fare types. Business Class (Club Class) and VIP (Platinum) are in the upper deck. They have more comfortable seating than the Economy Class (Silver) and have their own bars. The Economy Deck in the lower section features airplane-like seating with smaller seats.
Transporting vehicles with Seajets Ferry
Seajets ferries accept different types of vehicles, including cars, vans, campers, caravans, and motorcycles. Rates may vary on specific routes and the length and height of your vehicle. We advise you to contact Seajets customer service to confirm if vehicle transportation is available on your specific route, and the rates for different vehicle types on your preferred route. Transportation of incendiary, dangerous, or flammable materials is prohibited, subject to port regulations.
Services and event on board Seajets Ferries
Seajets ferries offer several onboard services to make your trip more interesting. You can purchase freshly baked Greek products, snacks, foods, and beverages and enjoy duty-free shopping onboard. Wi-Fi is available at a fee. Business Class and VIP decks on Seajets ferries have their own bars, while certain hydrofoils offer full restaurant service. We advise you to check the availability of these services when booking since they vary depending on the ferry and route.
Athens. Source: Unsplash
Seajets: FAQs
You must present a valid ticket, ID, passport, or any other relevant identification document to board Seajets ferries.
Once you arrive at the port, you should proceed to the check-in counter, where you must present the necessary documentation before printing your boarding pass and proceeding. Seajets have an electronic ticket (e-ticket) option, which lets you board the ferry after online check-in. Passengers with vehicles must check in through the loading area.
Passengers must be at the port at least 45 minutes before the scheduled departure time, while vehicles must be in the loading areas at least 1 hour before departure.
Yes. Seajets ferries have designated kennels where you can keep your pet. You should have updated health documents for your pet.
Some Seajets ferries offer gluten-free and vegan meal choices. For a specialized menu, you can contact Seajets customer service at least 48 hours before the journey.
If you wish to cancel your ticket or change your reservation due to unforeseen circumstances, contact
Omio Support
for refunds or booking adjustments.
Seajets ferries offer boarding assistance and accessible amenities to passengers with reduced mobility. We advise you to contact the company at least 48 hours before your trip for availability.
Yes. It's safe to travel on Seajets ferries when pregnant. We advise you to get in touch with a medical expert for advice on whether it's safe for you specifically to travel by sea when pregnant.
On Seajets ferries, you'll find staff well-trained to handle different medical emergencies on board before pursuing the next course of action.