Booking ferry tickets by Blue Star with Omio
You can compare and book Blue Star ferries quickly and easily on Omio, where you can also compare ferry schedules and buy inexpensive Blue Star tickets. We offer you the lowest prices and the most up-to-date data as an official Blue Star ferry partner, helping you plan your trip completely and conveniently. Use the Omio website or our convenient mobile app to purchase your Blue Star ferry ticket.
Easy ferry ticketing and booking
Compare ferries with other alternative means of transport like buses, flights, and trains.
Several ferry routes
Official partnerships with top ferry providers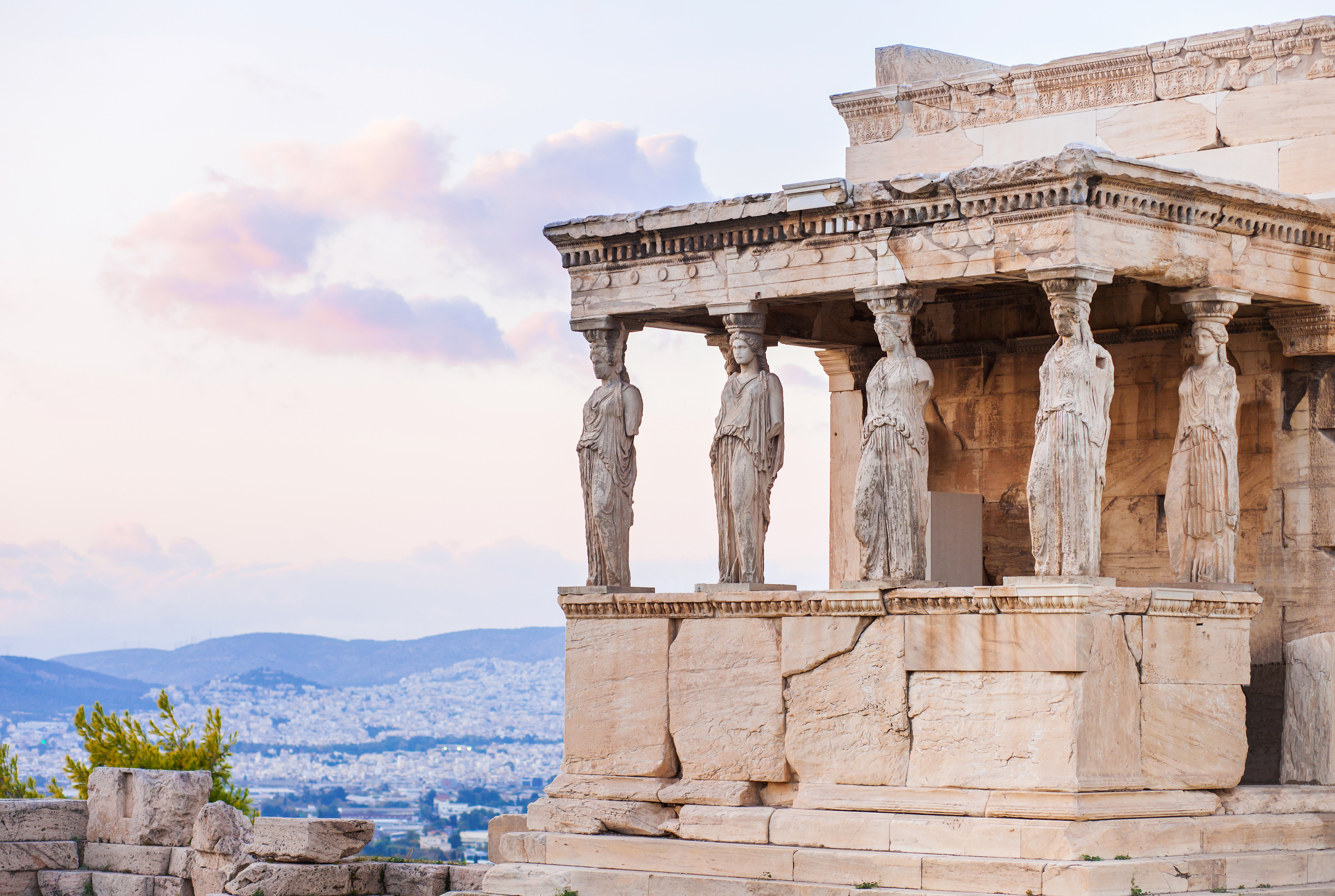 Acropolis Sunset, Athens. Source: Shutterstock
About Blue Star
Blue Star ferries is a Greek ferry provider which operates on various routes along the islands of the Eastern Mediterranean, including Cycalades, the Northeast Aegean, Sporades, Saronic Gulf, Crete, and the Dodecanese. Present from the 2000s, Blue Star emerged from a family business in Kefalonia known as the "Strintzis Lines." Blue Star's fleet comprises about 30 state-of-art 30 vessels, including, 12 modern ships, 2 Catamarans, 6 Speedboats, and 10 conventional vessels operating in over 71 ports in different destinations.
Blue Star Ferries main destinations
Ferries by Blue Star travels in multiple well-known destinations operating ports like Syros Port, Rhodes Port, Chios Port, Anafi Port, Skopelos Port, and Piraeus Port. The Piraeus Port, which has a stunning stretch of shoreline and spectacular residences, is the most well-known location in the Gulf of Athens. Rhodes Port is encircled by the azure waves of the Aegean Sea. It is at a short distance of 12 kilometers from Turkey's coast. The Knights of the Order of St. John's passage is visible in the historic town of Rhodes. The beautiful island of Chios is well-known for its intriguing past. It is located a few kilometers off the Turkish shore. Chios is most renowned for its mastic trees, which are the only ones of their kind in the entire globe.
Most popular Blue Star connections
Numerous Blue Star connections carry travelers from the mainland port of Athens to regions like Rhodes, Crete, Piraeus, Skopelos, Syros, Anafi and back. Certain routes are operated year-round, and the high season is typically busy for many routes, with multiple trips each day. From April through October, trips happen more frequently.
Popular Blue Star Ferry Routes
Ferries by Blue Star to Skopelos Island
Skopelos is one of the numerous islands that make up the Northern Sporades island group, which is located north of the island of Euboea and east of the Pelion peninsula on the mainland. It belongs to the Thessaly area. The island boasts stunning beaches and an interesting landscape, as well as a charming atmosphere. Popular stopover connection routes to Skopelos include:
Ferries by Blue Star to Syros
Syros is one of the Cyclades island groups, and due to its authentic style and peaceful atmosphere, it is ideal for people seeking a less congested environment. One of the island's greatest attractions is the design of its major towns. Main stopover connection routes include:
Ferries by Blue Star to Piraeus
Located on the Saronic Gulf On the western coasts of the Aegean sea is well-known for its historic landmarks, religious landmarks, and stunning restaurants. The region is mainly served by the Blue Star Patmos ship. The most popular connections along this route include:
Ferries by the Blue Star to Anafi port
Anafi is among the numerous ports on Cyclades Island. It is a stunning town with lovely beaches and a sparkling sea. It is popular for its amazing necropolis with its opulent tombs and carvings. Anafi is served by conventional ferries. Popular stopover connections along the route include:
Ferries by the Blue Star to Sporades Port
Sporades Islands is an archipelago of eleven small islands with breathtaking beaches and extremely rich flora that frequently reaches the shores are a unique feature of the islands. The island is mainly served by Blue Star seats. Popular stopover connections along this route include:
Ferry routes by Blue Star and timetables
Blue Star serves numerous routes including different islands in Sporades, Saronic Islands, Northeast Aegean islands, Cyclades and Dodecanese. The vessel currently serves over 71 different routes to various destinations.
Blue Star ticket types
Blue Star provides one-way and roundtrip tickets for adults and kids between the ages of 2 and 12. There will be an extra charge for each pet or item of luggage. Children under 2 years old travel free and are not assigned seats. One complimentary ticket is granted for every 20 paying customers, and authorized guides are permitted to board without charge. Vehicle and passenger ticket rates include VAT but do not include any additional port charges or taxes that may be applicable. Compared to slower hydrofoils, high-speed ones are relatively expensive. If you want to save some money, see whether there are slower options on your trip. Therefore, it is necessary to check your ticket types for the best Blue Star hydrofoil ferry deals.
Blue Star ferry services on board
Blue Star ships provide several services on board to ensure that your crossing is as pleasant as possible.
Types of accommodation onboard Blue Star ferries
With Blue Star hydrofoils ships, you can choose between standard cabins and private spaces. You can choose how comfortable you wish to be at any given time during your vacation. Sit on the higher open-air deck if you want to relax or take in the best views. Always read your ticket's conditions to make the most of your voyage.
Transporting vehicles with Blue Star ferry
Among the passenger vehicle types that Blue Star hydrofoil ships offers are campers, automobiles, motorcycles, and caravans. Because charges will vary depending on the size of your vehicle, be sure to choose the right vehicle size. Group 1 for vehicles under 4 meters and Group 2 for vehicles exceeding 4 meters are the two separate pricing categories.
You must indicate whether you are transporting liquid gas or methane-powered vehicles when purchasing a ticket. If you don't do it, you will lose your ability to board. As you board the ship, you must park your car with the lights and engines off, the windows closed, the doors unlocked, the parking gear engaged, the hand brake engaged, the boots secured, and the car keys inside.
Services and events onboard Blue Star ferries
A snack bar and a comfortable, air-conditioned area are featured on every Blue Star hydrofoil ship for a leisurely crossing. On Blue Star ferries, you can buy modest refreshments and snacks.
Santorini at night. Source: Unsplash
Blue star: FAQs