As we become accustomed to a new normal following the outbreak of the global pandemic in 2020, we wanted to take a look at our data in order to assess the role of travel in an altered world and to see how travel habits have shifted. Omio is in a unique position to do so, as we sell tickets for trains, buses, flights and ferries in 37 different countries. We believe that, for travel to fully rebound in a responsible way that is empowering for travellers, we need be open and transparent with our data.
Travel industry growth: Is travel a priority?
There's no question about it: travel and tourism are important to people. While there was a steep drop-off in travel bookings at the start of 2020 (during which Omio lost 98% of its revenue overnight), this shift was only temporary. We now see a significant increase in travel bookings, and our booking data shows that, as soon as markets reopened, there was an immediate uptick in travel bookings. It's apparent that COVID-19 regulations forced people to adapt their travel habits rather than preventing them from travelling.
Omio's quarterly booking data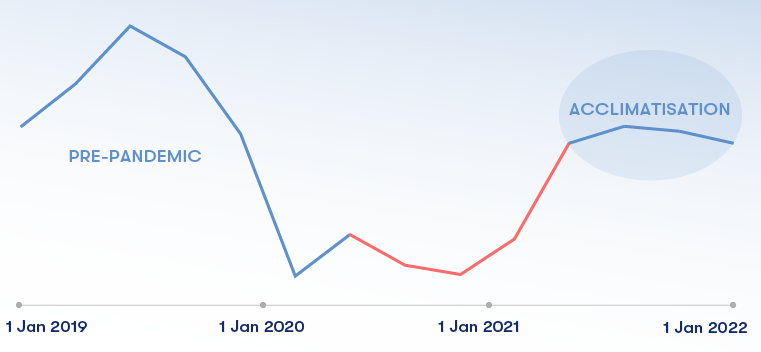 "Travel intent and demand is stronger than ever in 2022."
Yesh Munnangi, CEO of Rome2rio, part of the Omio Group
Long-distance travel: What journeys are being prioritized?
Short-distance flights were replaced by bus and train travel while long-distance flights were favoured over ground transport options during the pandemic.
Total distance travelled by those booking via Omio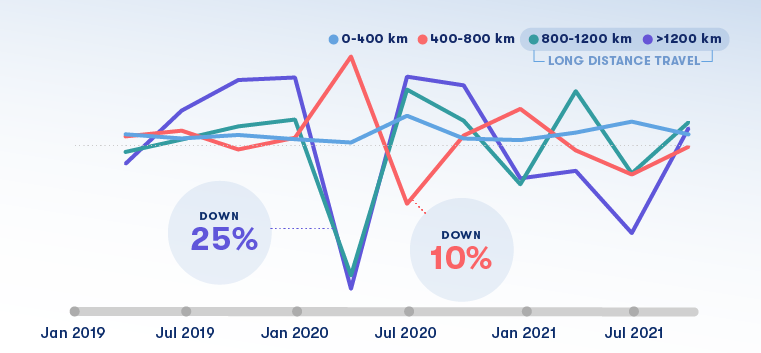 Modal shift: Trains, flights, buses—which mode of transport is winning?
The pandemic made travellers prioritize trains over flights. This, however, wasn't sustained and flying as a means of transport is gradually recovering.
The rise and fall of bookings on Omio across different transport modes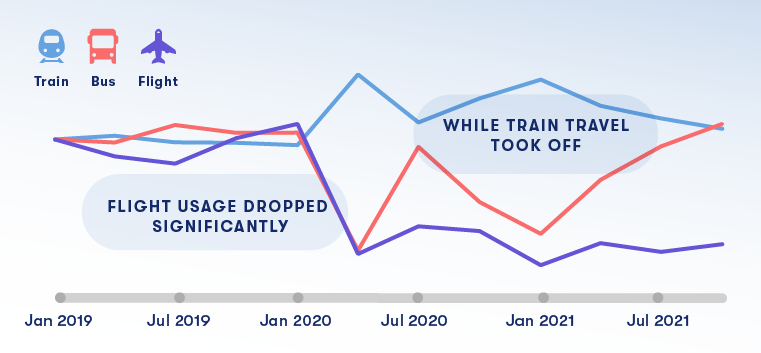 Cross-border travel: Have staycations increased?
Domestic travel is booming! More people are choosing to explore their home countries instead of going abroad, with Germany being the exception to the rule.
Booking made for cross-border travel vs domestic travel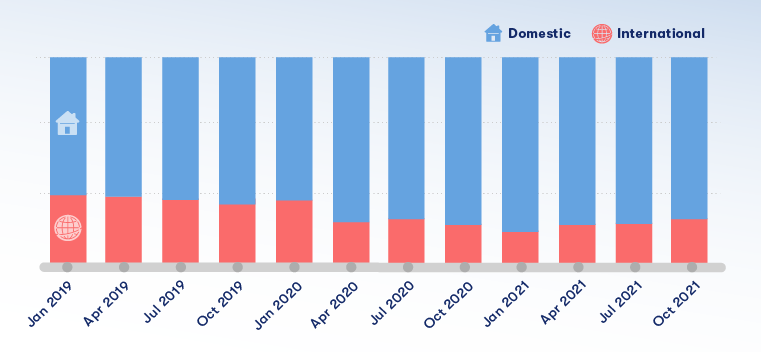 Advanced planning time: How far in advance are people planning to travel?
The pandemic forced us to take more spontaneous travel decisions. Our numbers show that there was a significant increase in last-minute bookings and same-day bookings during the pandemic.
Days in advance that tickets for travel were booked on Omio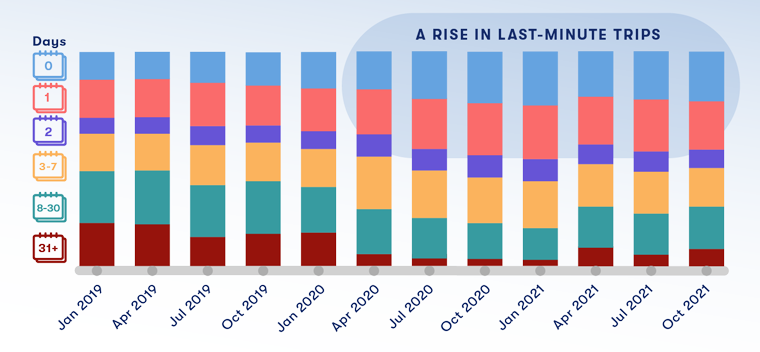 Download the full report
Take a look at the full report, which includes both country-specific (France, Germany, Italy, Spain and the UK) and transport mode-specific (train, bus, plane) deep-dives. Please find the full report here.
Please contact Corporate Communications Manager Emily McDonnell via
[email protected]
for more information and to request additional data sets.
Trains, buses, and flights in Europe
Top destinations in Europe by train and bus