Bus London-Paris
One of the most exciting journeys you may take is the 343 km (132 miles) journey from London to Paris. Using the London to Paris bus, passengers can view the scenery, architectural structures, and landscapes within and between these municipalities, which are thrilling. There is only one direct bus that departs from London to Paris daily, taking approximately 8 h 35 min. However, there are about 4 buses plying the London-Paris route daily. The typical travel time is around 9 h 55 min.
London to Paris Bus Time: Daily Departures
There are about 20 buses that run between London and Paris, and they depart from London about every two hours. The first bus from London to Paris leaves at 6:00 a.m., while the final bus departs at 9:11 p.m. According to the London to Paris bus schedule, the majority of buses offer direct service, eliminating the need for transfers, and the journey typically lasts 8 h 35 min. Use the Omio app or install the Omio website to view the London to Paris bus schedule and book the one that best fits your travel plans.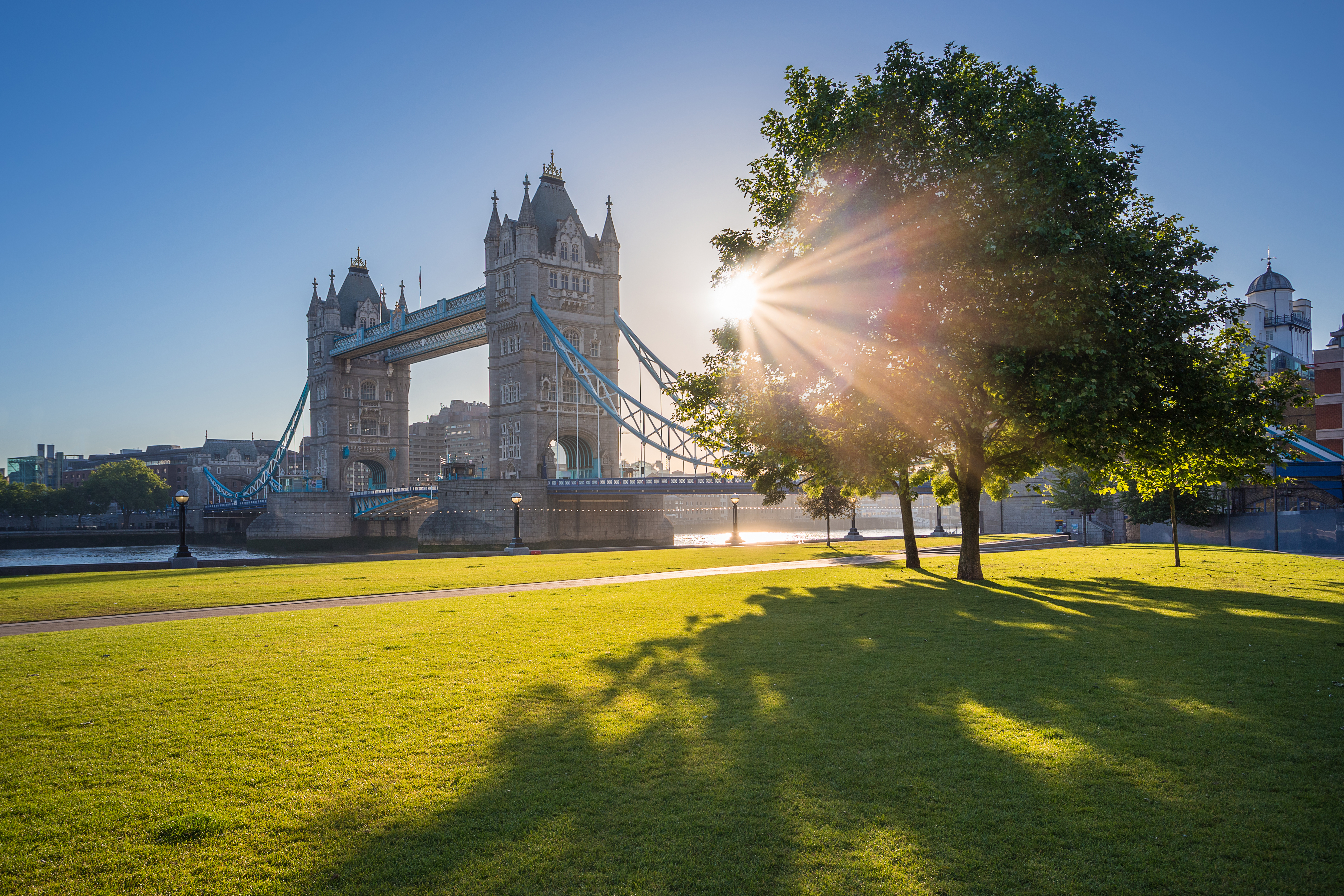 Tower Bridge London. Source: Shutterstock
How long is the journey by bus from London to Paris
On weekdays and weekends, more than 20 buses ply the route between London and Paris. Bus London Paris takes around 8 h 35 min. These buses typically travel in 9 h 6 min. However, the fastest coach to Paris from London frequently requires up to 7 h 55 min to cover this route. These buses' lengths vary according to the traffic between the two cities and the weather conditions.
Where does the bus depart in London and arrive in Paris?
When you decide to take a bus from London to Paris, you should expect to depart the city from London, Victoria and arrive at Paris, Quai de Bercy.
Departure station: Most buses from London to Paris will depart from London Victoria. This is one of the largest bus stations in the UK capital, located approximately 2.9 km (1.8 miles) from the city center. The station is connected by public transportation through bus lines C1, 22, N11 and 211. You can benefit from the top-notch facilities nearby, such as restrooms, cafes, lockers, and stores, while you are at the station. On request, passengers with reduced mobility will also have services available to them. To verify your ticket and reduce the chance of missing your bus or creating delays, it is crucial to arrive at the station 30 min prior to the time your bus is scheduled to depart.
Arrival station: Upon arrival in Paris, you will disembark the bus at Paris Quai de Bercy. Bercy Seine. It is one of the most popular bus stations in Paris and can be found approximately 4.1 km (2.5 miles) from the city center. It is directly connected to public transport through the CHARENTON bus line. There are a few amenities, such as washrooms, that the passengers can access after the lengthy London to Paris bus trip.
What are the bus stops when arriving in Paris?
When traveling from London to Paris, you probably alight the bus at Paris gare Bercy Seine. The station is situated approximately 4.1 km (2.5 miles) from the city center and is connected to multiple public transits, including metro lines, taxis and buses.
What to see between London and Paris
There are multiple sceneries to behold when traveling via London to Paris bus. For instance, you will pass through the famous Westfield Stratford City, which is known for its cinemas, luxury stores and restaurants. You will also have a glimpse of Amiens, a city famous for being situated across the Somme River and for housing a number of intriguing examples of Gothic architecture.
Travelers from all over the world choose to visit Paris for a variety of reasons. People frequently travel to Paris for business-related reasons because the city is a well-known business hub. The city is renowned for having a thriving nightlife with a variety of clubs and bars. You can get around the city with the comprehensive public transit network available there. Additionally, you will come across Fontainblaeu, which is popular for its ancient palaces.
Get a glimpse of Château de Chantilly, a gothic structure with a significant art collection, an equine museum, and gardens. This opulent château was erected following the Revolution.
You will also see Menin Gate, a famous British War Memorial, which has 54,896 names engraved on it.
Have a view of Le Touquet, a medieval hamlet that has colorful homes and a sandy beach, in addition to being the location of a famed motocross competition.
Folkestone Harbour Arm, an expansive beachfront promenade with restaurants, pubs, live music venues, and seasonal events.
Camber Sands, renowned for its beautiful sand dunes and watersports.
Information on Paris Gare Bercy Seine
The London Paris bus will arrive at Paris Gare de Bercy Seine, one of the major bus stations in Paris. The station is situated approximately 4.1 km (2.5 miles) away from the city center. The station provides outstanding customer service, including no-cost Wi-Fi. The station also provides a variety of restroom options for tourists to use before or after a trip. In addition to a spacious resting space set aside for passengers waiting for buses, there are several immaculate restrooms. Furthermore, ramps and employees who are in charge of providing extra and particular help to travelers with physical disabilities when boarding and alighting buses at the station are available.
Which providers are offering the journey from London to Paris
One of the bus companies providing service along this route is BlablaCar Bus. There are more than 3 buses that travel between London and Paris every day, with an average of 1 direct bus taking this route. Currently, it takes 9 hours and 6 minutes for the bus to get to Paris.
You can opt for FlixBus if you're taking the London to Paris bus. According to Flixbus, there is one daily direct bus and two connecting buses that travel along this route. However, the company can have up to 170 buses on its itinerary every week, providing passengers with a variety of transportation options. Customers' worries that more stops would lengthen the trip are allayed by the fact that there are 14 daily buses traveling directly from London to Paris. The Flixbus coach to Paris from London takes approximately 7 hours and 55 minutes to cover this distance. You could also opt for an overnight bus from London to Paris as there are some Flixbus buses operating through the night.
Bus London to Paris: Sustainability travel
In addition to carrying a large number of passengers at once, buses also produce less greenhouse gas emissions than other modes of transportation like cars, airplanes and trains. There are plenty of other eco-friendly ways to arrange your travels rather than driving. Instead of taking a cab or driving yourself, you could opt to use public transit or walk to and from your specific bus terminals.
Buying tickets for the direct bus instead of taking numerous connection buses is another method to make the London-Paris bus more sustainable. Since a nonstop route is shorter and emits fewer carbon dioxide emissions than a connected one, it always consumes less fuel per passenger. Additionally, you can purchase economy-class tickets rather than first- or business-class ones to reduce emissions per seat. Finally, packing light during your trip reduces the weight of the bus and leads to less fuel consumption.
Bus London to Paris: Services on board
When traveling from London to Paris on Flixbus buses, you can have access to various services and amenities onboard. These facilities enable passengers to be comfortable throughout their journey.
Flixbus buses offer basic seats between London and Paris.
Passengers on London to Paris bus are permitted to bring up to 66lbs (30 kg) of luggage. In addition, certain objects can be carried on the bus for a price. Special items such as bicycles and infant car seats with certain dimensions can be transported on board. People who are unable to travel alone with their pets are allowed to bring them along. However, there can only be one pet per bus. As a result, be sure to book your trip well in advance of the time and date.
When choosing to purchase a London to Paris Flixbus ticket through Omio, it is not possible to select a specific seat. Alternatively, the management will assign you a seat, or it will be first-come, first-served.
From London to Paris, Flixbus buses don't offer catering services, and they don't let customers bring their own food on board.
BlaBlaCar Bus plying this route also offers various services and amenities to their passengers.
These buses only offer standard seats.
BlaBlaCar Bus only allows one piece of luggage weighing 55 lbs (25 Kg) on their baggage hold. As an extra item to your luggage, passengers are allowed to bring foldable bikes onboard; however, there are charges incurred. Only service dogs are allowed onboard these buses.
Passengers are allowed to carry non-liquid food onboard these buses even though the buses offer meals during the trip.
During seat reservations, passengers are not allowed to pick a seat of their preference since the seats are assigned by the management.
When to book your bus tickets from London to Paris
The earliest you should purchase bus tickets from London to Paris is three to four weeks in advance. It is strongly advised that you purchase your tickets as soon as possible because the cost of tickets frequently rises as the departure date draws near. If you're interested in learning more about the price of a ticket for the London to Paris bus, visit the Omio website.
If you want to take a cheap bus from London to Paris, it is suggested that passengers be flexible with their trip dates and avoid buying bus tickets during peak times.
To Paris by bus; travel tips
Paris is regarded as one of the most beautiful cities in the world. The Eiffel tower, Louvre Museum and Notre Dame cathedral are among its most famous landmarks. It is known for being a charming and artistic city. The city is renowned for its top-notch cuisine as well as its café terraces. You also head over to Disneyland and Walt Disney Studios Park, featuring various movie stunts. If you want to know more about activities to do and places to visit in Paris, check out Top things to do in Paris in Omio Magazine, The Window Seat.
Spend some time at Saint-Germain-l'Auxerrois, a church featuring Gothic and Romanesque designs.
Visit Musée du Quai Branly, is a museum dedicated to indigenous peoples from Oceania, the Americas, Africa, and Asia.
Palais Garnier is well-renowned as an opera house.
Exlore Petit Palais, which is popular for exhibiting about 13,000 pieces of art.
Musée de Cluny, a historic structure with a gothic style.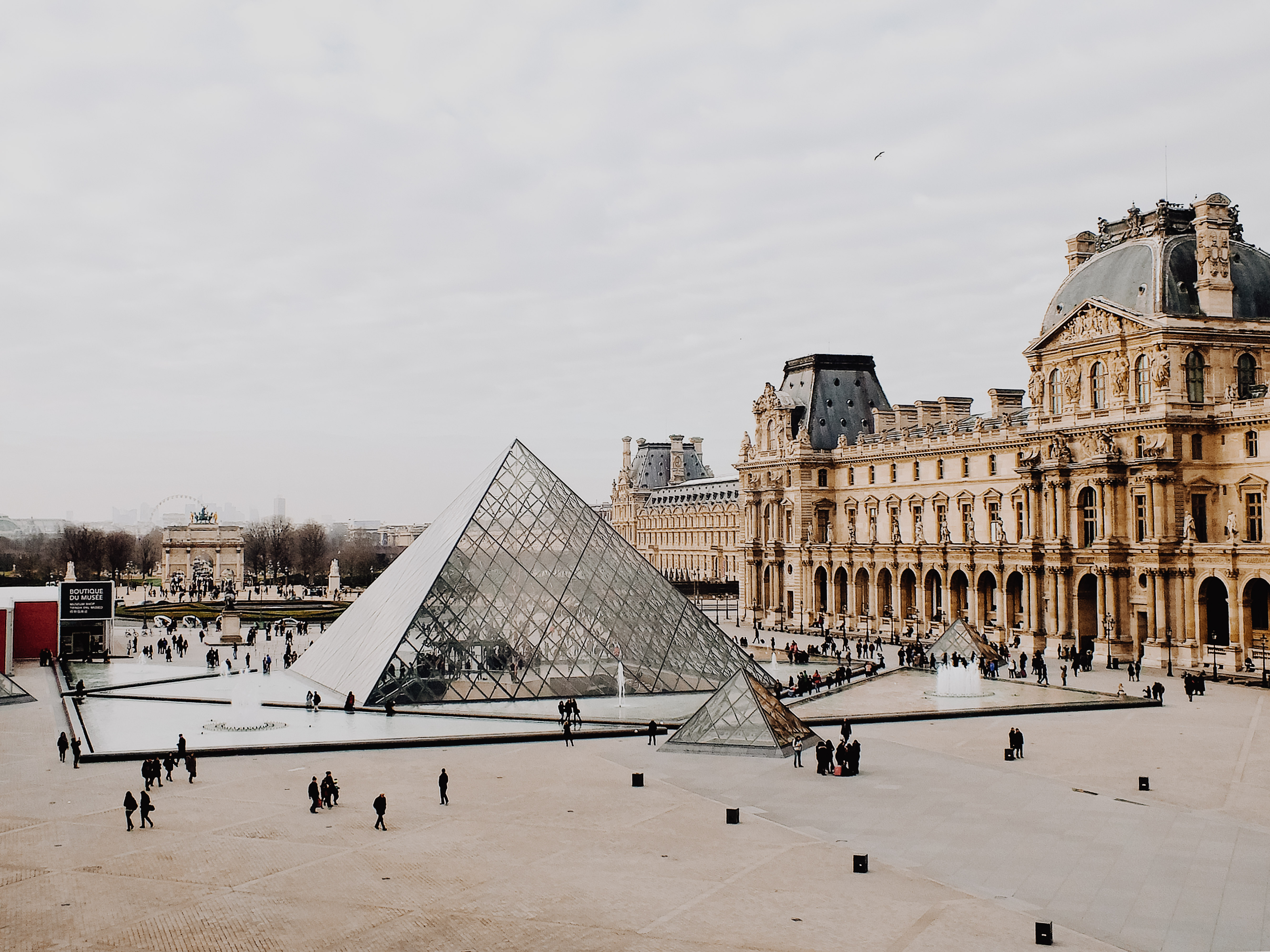 View of the Louvre Museum in Paris. Source: Unsplash
What other cities can you travel to from Paris
Tourists don't need to end their trips in Paris upon arrival from London. There are various cities with breathtaking scenery that you can explore. For instance, you could take a bus to bus to Toulouse, a city which is known for its diverse culture, art and history. Additionally, you can choose to visit Valencia, which is well-known for the Valencia Cathedral, the City of Arts and Sciences, the Old Town, the Central Market, and for being the paella capital of the world. Valencia is well known for its strange museums, eccentric festivals, lovely sunny weather, and amazing sandy beaches.