Flights to Paris
Flights to Paris offer a faster means of travel to the French capital, which is accessible and well-connected. Over 260 airports across the globe have direct flights to Paris. These airports are spread around 257 cities in over 100 countries. You can choose from a wide range of airlines when looking for a flight to Paris through Omio. Air France is the main provider, with the most flights on this route on any given day.
How to find cheap flight tickets to Paris
To find cheap flights to Paris, consider traveling during the low season when ticket prices are lower. We advise you to book in advance if you're planning to visit Paris during the peak travel period. You can also opt for connecting flights since they are more affordable than direct ones. Being more flexible with your travel schedule will help you find cheap flight tickets to Paris.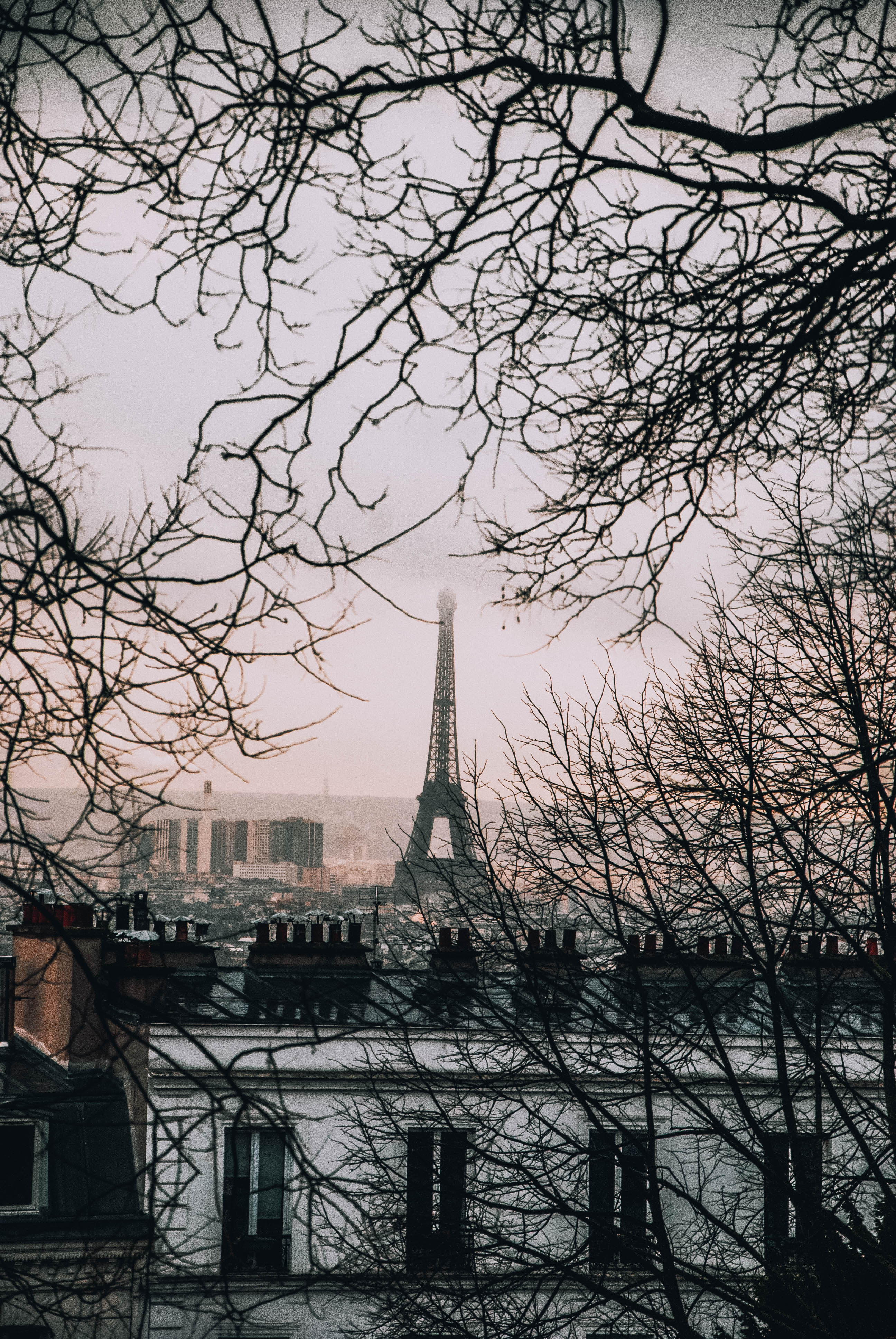 The Eiffel tower in Paris. Source: Unsplash
Main airports Paris
Paris is primarily served by two international airports: Charles de Gaulle International Airport (CDG) and Orly International Airport (ORY). Paris-Beauvais Airport (BVA) - located far up north - is a small regional airport used by most budget airlines.
Most international airlines on major carriers operate through Charles de Gaulle airport. If you're flying to Paris mostly from various departure points outside France, you'll most likely be landing at Paris Charles de Gaulle Airport, while some flights through Europe and domestic flights operate through Paris Orly Airport.
Information on Charles de Gaulle Airport
Located to the northeast of Paris city center, Charles de Gaulle Airport is a major hub for international airlines and popular for connections in Europe. You'll find several amenities and services at CDG, including workstations equipped with an electric socket, unlimited free WiFi, postal services, babycare facilities, children's play areas, ATMs, currency exchange services, religious spaces, medical services, massage chairs, and lounges.
How to go around in Paris
While the main airports in Paris aren't located in the city center, you'll find multiple transportation options, including buses, taxis, and trains, that make it easier to commute into the city. From CDG, you can take buses 350 or 351, which will take you to Paris Gare de l'Est and Place de la Nation. It is a one-way trip that will cost you around EUR 6 (USD 7). If you want a little comfort, you can take the air-conditioned Roissybus that leaves CDG every 15-20 minutes and will take you directly to Opéra station. A taxi trip to Paris city center from CDG will cost you approximately EUR 70 (USD 74).
From ORY, you can use the Air France shuttle service that will connect you to major train stations in the city. The trip will cost you around EUR 12.50 (USD 13). Taxis are also available at the airport and will cost you around EUR 40 to 50 (USD 43 to 53).
How to go to the train stations in Paris
The RER B train at Terminals 2 and 3 of CDG will take you to Gare du Nord in around 35 minutes. Trains depart every 6-15 minutes from the station. You'll pay approximately EUR 9.75 (10.36 USD) for a one-way ticket.
From ORY, you can take the Orlyval light rail system to Antony station, then board the RER B train to central stations like Châtelet Les Halles, St Michel-Notre Dame, and Gare du Nord. Trains leave every 4 to 7 minutes from 6:00 am to 11:00 pm. The trip will take around 6 minutes to Antony Station and 40 minutes to the central stations. For a one-way trip, you'll pay around EUR 12.50 (USD 13).
Which providers offer flights to Paris
Air France is one of the major airlines offering flights to Paris from various domestic and international departure points across the globe. Air France offers the most flights to Paris, France, connecting over 190 airports to CDG and 16 routes to ORY.
You can also find a flight to Paris, France with easyJet, the second largest provider on this route connecting 47 airports to CDG, 21 airports to ORY, and 1 route to BVA. The airline easyJet offers direct flights to Paris from various airports.
Flight to Paris: Services on Board
You'll find the following amenities and services when you book an Air France flight to Paris:
Ticket Classes: When booking an Air France flight to Paris, you have the option of choosing from 4 different travel classes: Economy, Premium Economy, Business, and La Première (First Class). The Economy Class is further divided into Economy Light, Economy Standard, and Economy Flex. You can book the Premium Economy if you want to travel comfortably at an affordable rate. The La Première cabin is the most exclusive and luxurious travel class on Air France.
Baggage: Your hand and checked baggage allowance will depend on your travel class or cabin. In the Economy cabin, you are only allowed to carry 1 hand baggage meeting specific dimensions (55cm (21.6 inches) x 35cm (13.7 inches) x 25 cm (9.8 inches) and 1 personal item meeting specific dimensions (40cm (15.7 inches) x 30cm (11.8 inches) x 15 cm (5.8 inches). Your hand baggage and personal item shouldn't exceed 26.4 lbs (12kg). Travelers flying Business, Premium Economy, and La Première cabin can carry two hand baggage items and one personal item with the same dimensions as those flying Economy Class. The hand baggage and personal item shouldn't exceed 40 lbs (18kg). For checked baggage, travelers flying in the Economy, Premium Economy, and Business cabins are allowed to bring 2 checked baggage items weighing up to 50 lbs (23kg) each in the Economy and Premium Economy cabins, while those flying in the Business cabin are allowed to bring checked baggage weighing up to 70 lbs (32kg) each. If you're using the La Première cabin, you can bring 3 checked baggage items weighing up to 70 lbs (32kg) each. You will have to pay a fee for additional or oversized baggage. You are entitled to bring 1 additional checked bag at no fee if you have a Blue, SkyTeam Elite, or Elite Plus membership. Cats and dogs are the only pets allowed in the cabin, and they must be kept in a container that can easily be stowed under the seat. The combined weight of the pet and container should not exceed 13 lbs (6 kg).
Mobility and Wheelchair Services: Passengers with reduced mobility can access several amenities and services onboard, including a wheelchair, seats with foldable armrests, accessible restrooms, baggage assistance, boarding assistance, and seat numbers indicated in Braille.
Seat Reservation: You have the option of choosing from several seat categories when you book Air France to Paris. They include the Extra Legroom Seat, Duo Seat, and Front Section Seat. These options are available in the Economy and Premium Economy cabins.
Kids Solo Service: Teenagers between 15 and 17 years traveling alone can benefit from Air France's Kids Solo Service. Your child will benefit from the airport and onboard assistance offered by Air France staff. The number of children traveling alone is limited on each flight. You should book in advance for availability. Make sure you go through the airline's terms for unaccompanied minors.
easyJet has also invested in airlines with excellent amenities for the best travel experience. You'll find the following amenities and services when you fly with easyJet to Paris:
Ticket Classes: The airline easyJet is a low-cost carrier with fares that only have standard single-class cabins (economy). The airline offers two fare bundles: Standard and Flexi. The Standard Fare bundle includes your seat and a small cabin bag that can be placed under your seat. Checked luggage, additional cabin baggage, or reserved seats must be purchased separately. The Flexi Fare bundle lets you make free flight changes and includes benefits like quick boarding, 1 checked bag allowed, 1 carry-on item allowed, and free reserved seat selection. EasyJet can offer business class upgrades with wider seats and more legroom.
Baggage: EasyJet allows you to bring 1 small cabin bag onboard for free. The bag should be of a maximum size of 45 cm (18 inches) x 36 cm (14 inches) x 20 cm (8 inches) and weigh up to 33 lbs (15 kg). Your bag should fit under the seat. You can also bring a large cabin bag onboard with a maximum size of 56 cm (22 inches) x 45 cm (18 inches) x 25 cm (10 inches) when you book an Up Front or Extra Legroom seat. The large cabin bag shouldn't exceed 33 lbs (15 kg). easyJet Plus cardholders or passengers who have booked a FLEXI fare can bring a small cabin bag and a large cabin bag on board as part of their fare or membership benefits. easyJet does not allow pets onboard. Only recognized and registered guide dogs are allowed.
Mobility and Wheelchair Assistance: Passengers with limited mobility can bring two items of mobility equipment onboard for free. This may include wheelchairs, walking frames, or crutches. Toilets are equipped with rails and grab handles, and you can also access an onboard wheelchair.
Seat Reservation: You can choose from different seat options when you book easyJet to Paris at a fee. The seat categories include Standard, Up Front, and Extra Legroom. Up Front and Extra Legroom seats have extra space for an extra personal item, a large cabin bag, and quick boarding.
To Paris by plane — travel tips
Paris - popularly known as the City of Love - is home to several entertaining destinations. The French capital is famous for its rich cultural heritage, art galleries, bustling museums, top cuisines, fashion, and popular landmarks. A trip to Paris would be incomplete without a visit to the Eiffel Tower, the star attraction of the city and one of the world's most popular and beautiful landmarks. Paris has different restaurants to match every taste and budget, so you can sample some French cuisines and other delicious pastries the city is known for.
You can go through our Paris travel guide for extra ideas on what to do or see during your trip. Here are the top things to do during your visit to Paris:
Ascend to the top of the Arc de Triomphe monument for the best views of Paris.
Visit the popular Le Saint Regis cafe for breakfast and other dishes.
Experience Paris' cocktail culture at Le Syndicat or the Little Red Door cocktail bars.
Go shopping at fashion stores and boutiques in Le Marais.
Explore the Rue Cler market street and collect some picnic items.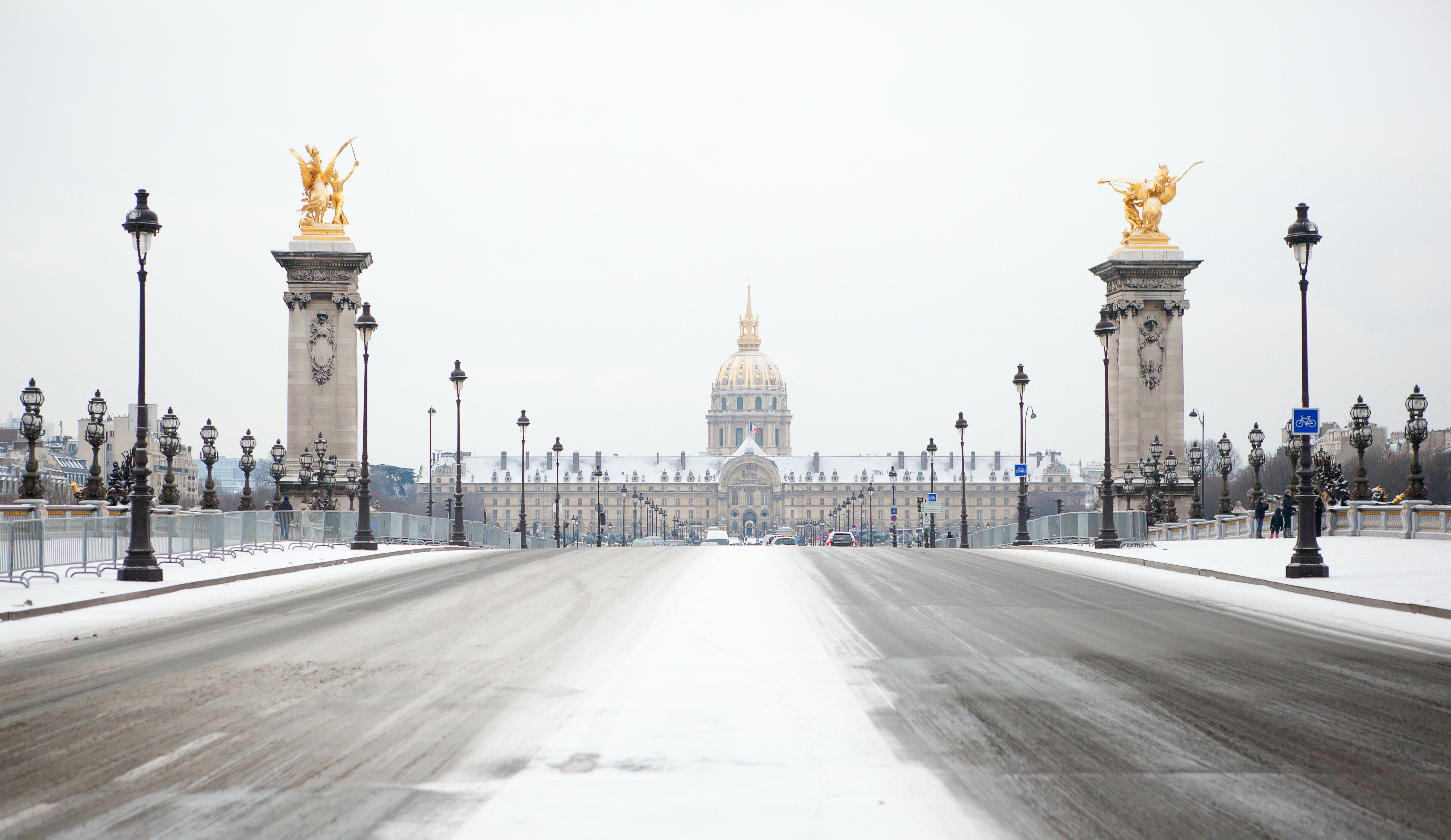 Pont Alexandre III in Paris. Source: Shutterstock
Alternative destinations from Paris
There are multiple destinations you can travel to by plane from Paris. You can take the Paris to Rome flight and visit the eternal city known for its rich history and culture. You'll find interesting museums, delicious cuisines like pasta, beautiful architecture and you can admire ancient ruins like the famous Colosseum. The Paris to London flight is another alternative to the UK capital if you want to visit Buckingham Palace, gigantic lush parks, art galleries, and interesting museums, or you can take the bus from Paris to Nice, a local destination and an amazing city on the French Riviera known for its pebbly shores, festivities, architecture, and heritage.