Flight to London
One of the busiest aviation centers in Europe is London. London Heathrow, with about four terminals, Stansted, featuring one passenger terminal, Gatwick, which has one passenger terminal, London City, Luton and Southend, which both have one terminal, is among the six airports that are found in the UK capital city. All these airports have quick links to the city center, and flights arrive from the majority of the main British, European and even African cities. Due to all of this, taking a flight to London is the best traveling option.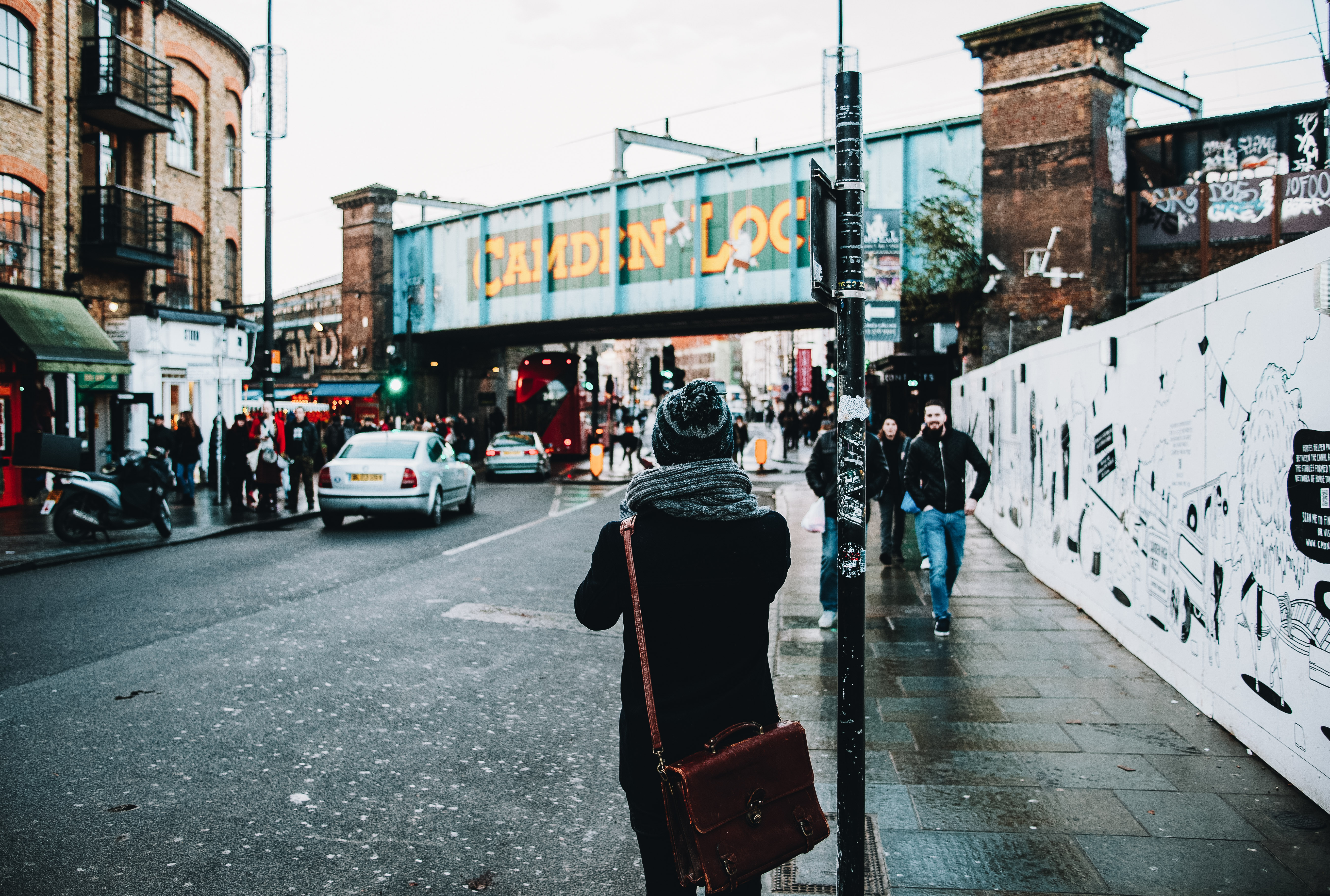 View of London, UK. Source: Unsplash
Cheap flights to London
The pricing of airline tickets is incredibly complicated, with algorithms that alter prices every minute. It significantly disadvantages the typical customer and frequently leads to consumers overpaying for flights. Therefore, when looking for cheap flights to London, pick your dates and destinations depending on the price. Be careful to check more than one date if you want to find cheap airfare to London. Or when traveling with a group, you could book one ticket at a time. Airlines sometimes experience this pricing oddity since they prefer to lump your team members into a single rate category whenever you order numerous tickets. Finally, since there are now more budget carriers like Scandinavian Airlines, travelers have more options for low-cost flights to London.
Which are the main airports in London?
Your flight to London will arrive at London Heathrow Airport once you get there. The city's major airport is located about 24 km (14.9 miles) from Downtown London. It is connected to the central Paddington train station.
Upon arrival in London, you can also land at London Gatwick Airport, which is located at approximately 48 km (25 miles) away from Downtown London. The airport features the north and south terminals and is connected to the Gatwick Express train.
London Stansted Airport which is found at approximately 61 km (38 miles) North of London can also act as your arrival airport. It is directly linked with Stansted Express trains which run regularly at the airport every 15 minutes.
London Luton Airport is the fifth busiest airport for flights to London, situated at about 48 km (30 miles) from the city center. The airport typically serves short- to medium-distance trips within Europe and the surrounding area. It is served by Luton Parkway Station, which serves the Airport train services.
London City Airport is the closest commercial airport to the city center in the UK. The airport is situated approximately 11km (7 miles) east of London and linked to the Docklands Light Railway.
The capital's newest aviation hub London Southend Airport serves short haul flights to London. It is served by Southend Airport railway station and is found 64 km (40 miles) East of central London.
Companies operating to London
Ryanair Airlines is one of the main companies providing flights to London. For London flights, Ryanair provides both first- and second-class tickets. Onboard its flights, Ryanair provides amenities for people with limited mobility. Only business and economy class tickets are available on these airlines. Children under the age of 16 are not permitted to travel alone on these flights. Food and beverages are available to passengers traveling with Ryanair. The airline mainly uses London Heathrow Airport, which is its main station.
Eurowings airlines flying along this route, is a low-cost German airline company with its headquarters in Düsseldorf offering flights to London on a daily basis. Small animals like dogs and cats that weigh less than 8kg (17 lbs) are permitted on board in their carriers. In addition, you are welcome to board for free with a bicycle or any other sporting equipment up to a 2m length. Children above the age of 12 can fly alone, but those under 12 must be accompanied by an adult who will take good care of them. While using the airline, London Gatwick Airport will be your endpoint.
easyJet airlines is a British low-cost carrier having its headquarters at London Luton Airport. The airline's whole fleet of aircraft is set up with a single cabin for Economy Class passengers. Few gratis amenities are provided by easyJet, which keeps costs cheap; passengers must pay for both beverages and food while flying. The airline operates out of over 20 sites in Europe.
Boarding your flight in London
If you're flying to London, think about getting there at least two hours before your aircraft is scheduled to take off. You must get to the airport early to ensure you have enough time to check in and do other tasks like eating or banking. In addition, depending on what time of day your flight to London is, take into account London's morning or evening traffic when making travel plans. When flying internationally from any of the airports in London, you will depart from the International departure gates, which are usually located in terminal 2 of most of the airports.
When to book flight tickets to London
It will be easier to get cheap plane tickets to London if you can be flexible with your travel times and dates. It's also a good idea to schedule slower flights with several layovers whenever you can because they're typically more affordable. Doing so will make it simple for you to secure cheap flights to London. In order to obtain affordable flight tickets to London, be sure to make your booking as far in advance as you can. This is because the price of a flight ticket will normally increase the closer the departure date gets.
Flight tickets to London
When flying to London, you can either opt for normal tickets or e-tickets, depending on what works best for you. Download the PDF after making your online ticket purchase, then print your ticket. The email that was provided to the passengers contains the e-ticket files. Passengers do not need to provide their e-tickets at the security checkpoints for domestic flights. You simply need to present a government-issued ID for domestic flights or a current passport for international flights with e-tickets during check-in so the agent can access your record in their database. Your boarding card is then given to you by the check-in representative to use at the gate. On Omio, buying flight tickets to London is fast and easy, and it's possible to store all your tickets in your Omio account.
How can I travel around London?
Once you land in London, you can always opt for various public transportation services to get to the city center. You can have access to train services from any of the airports where you will land. From Gatwick Airport to the city center, a train takes approximately 30 minutes, while traveling from Heathrow Airport to the city center takes approximately 15 minutes. Trains have different tickets offering varied durations. For instance, passengers can use a Day Travelcard, offering unlimited travel in one day, which costs approximately £14.40. Alternatively, you can opt for taxi services from Blackberry cars when you fly into Gatwick. With a taxi, you can take approximately 1 hour to get to the city center. The lowest taxi fare from Gatwick to London can be as low as £30. The predicted taxi fares vary from £100-£200. Furthermore, you can opt for car rental services from agencies like Hertz, Avis, Thrifty, SIXT, National, Payless, and Enterprise.
How can I go to the train stations in London?
You can connect to any part of the city from London's St. Pancras station once you get there. It is located approximately 3.7 km (2.3 miles) North of London. There are approximately 3 trains on this route per day, taking about 27 minutes to the city.
Once you arrive at Heathrow, you can get to the city at London Paddington Station. Paddington train station which is directly connected to the airport. The distance between the station and Charing Cross, London's designated city center, is around 4 km (2.5 miles). There are approximately 5 direct trains operating this route daily, taking approximately 20 minutes to get to the city center throughout the day.
Passengers can also go through London Bridge, found at about 3 km (2 miles) away from the city center. With these trains, you can get to the city center in 13 minutes. There are approximately 142 trains a day, with 124 trains offering direct connections.
To London Flights - travel tips
You can view a range of stunning vistas upon your arrival in London. For instance, Red phone booths, double-decker buses, its extensive history, stunning architecture, top-notch art galleries and museums and verdant parks, and a cosmopolitan vibe are just a few of London's well-known attractions. The city offers something for every tourist. For those who love history, you can't get the best of it without visiting Buckingham palace, which is famous for being the governmental headquarters of the kingship.
A trip to London isn't complete without seeing the iconic London Eye. The Eye, a huge Ferris wheel that was initially constructed to celebrate the Millenium, provides breathtaking sights of the entire city. If you're interested in learning more about this city, you may check out top things to do in London in The Window Seat. As a result, if you're in the UK's capital, you should see the attractions listed below.
Spend a few hours at Camden market. The market is eclectic and varied, offering street food from several different cuisines as well as other kiosks selling mementos and original artwork that can be purchased to take home.
Take a stroll along Tower Bridge, which conveniently spans the Thames and is close to the Tower of London.
Visit Shoreditch, which is currently one of the city's busiest nightlife areas and one of the hippest hotels in London.
Explore the British Museum, one of the largest Museums worldwide and houses over 8 million artifacts.
Spend a few hours in Chinatown. The HK Diner offers wonderful roast duck, friendly service, and generous servings for a taste of authentic Asian food.
Shop in Oxford Street. Designer shops and renowned international department stores like House of Fraser and Debenhams are open 24/7.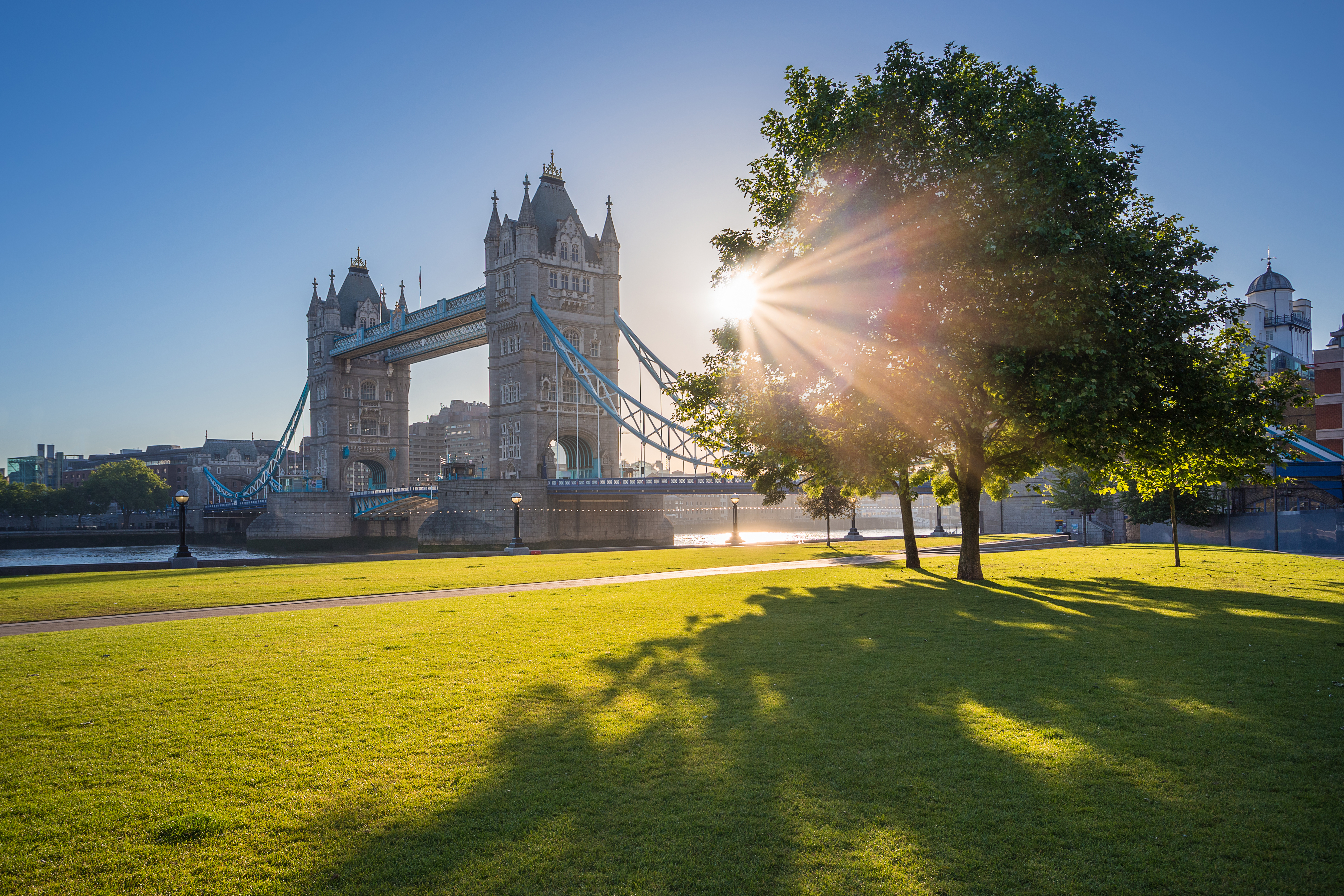 Tower Bridge London. Source: Shutterstock
What are the alternative destinations from London?
Despite the fact that London is home to numerous breathtaking tourist attractions, historical landmarks, delectable cuisine, and rich cultural heritage, it doesn't necessarily mean that you end your trip here. You may want to travel and discover various other cities. From London, you can take a flight to Rome, a Vatican city, which is renowned for its art, gelato and pasta, architecture, history and beauty. Alternatively, you can visit Bucharest, a Romanian city famous for its broad, tree-lined boulevards, magnificent Belle Époque structures, and high-life reputation. Additionally, you can explore Paris, which is well-known for its croissants, the Eiffel Tower, fashion, the Louvre, Moulin Rouge, café culture, and Notre Dame.