Trains from Paris to Brussels
For travel from Paris to Brussels, your trip is efficient with 11 trains departing daily from the station. Of the 11 trains, 9 are direct trains, so you'll get to Brussels faster. The average time to get to your destination city is 1h 31min, but the fastest train can get you there in 1h 22min. These times may change depending on your day of travel, or if stops are added.
Paris to Brussels Train Time: Daily Departures
For a train from Paris to Brussels, multiple trains depart approximately every 30 minutes, with around 63 trains per week. Most of the trains are direct trains, so you won't have to worry about changing trains on your way to Brussels. It's best to check the prices on trains by time, as some earlier or later trains might be cheaper. Train schedules change daily, so it's best to check the Omio App for all train times.
How long is the journey by train from Paris to Brussels?
For your train from Paris, the travel time from Paris to Brussels is surprisingly short. The journey covers 164 miles (263 km), and the trip takes around 1h 22min. For late trains, your seat reclines to allow you to sleep until you arrive in Brussels. All seats have reading lights so you can read when it gets dark.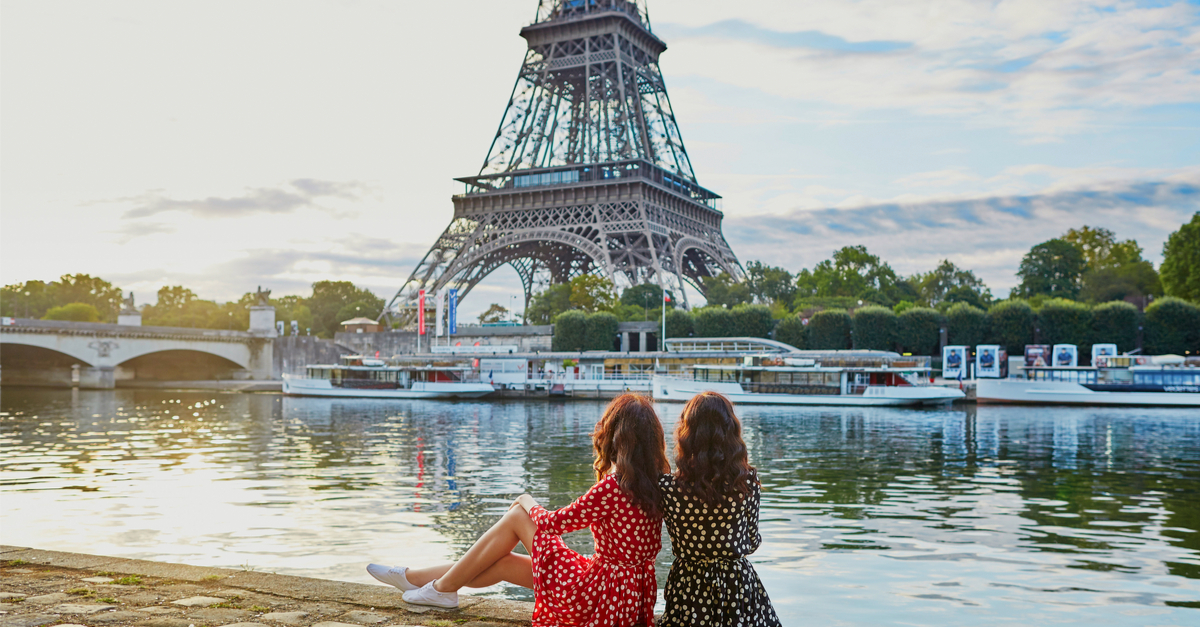 Friends with views of the Eiffel Tower. Source: Shutterstock
What are the departure and arrival stations for trains from Paris to Brussels?
Departure train station: For travel from Paris to Brussels, the departure station is Paris Gare de Lyon. It is conveniently located 1.4 miles (2.4 km) from the city center. While walking to the station is the easiest way to get there, you can also take the Metro lines 1 and 14 or bus lines 24, 57, and 61. The train is another option with TGV, RER A, or RER D. Taxis are available from downtown, but you might encounter traffic and it's more costly.
Arrival train station: From Paris to Brussels by train, the arrival station is Bruxelles-Midi. The station is around 1.3 miles (2.1 km) from the city center and is easily walkable. If you do want to take public transportation, bus line 48 runs every 30min or you can take the Metro line 2 for quick access to the station. The station has cafes and charging stations, plus restaurants and shops are close by.
Which train companies travel from Paris to Brussels?
For travel from Amsterdam to Paris, Thalys and Eurostar trains provide TGV and SNCF's high-speed TGV service. There are over 60 trains weekly that provide fast, reliable service to Brussels and multiple destinations in France. The TGV and SNCF trains are high-tech and sustainable forms of travel. You also have the option of choosing trains from Paris with connections.
Night trains Paris
While searching for tickets from Paris to Brussels, you will find that many night trains arrive and connect through Paris to other parts of France. The train coaches offer a relaxing, comfortable night ride with reclining seats and plenty of room. For longer journeys, a night train is a convenient way to travel, as you can sleep until you arrive at your destination. For your reading pleasure, check out href="//https://https://www.omio.com/window-seat/">Window Seat for interesting and insightful articles on train travel.
Thalys from Paris to Brussels
Thalys provides service for travel from Amsterdam to Paris and has over 19 direct trains departing daily. Thalys is known as a reliable carrier with superior customer service and comfortable trains with all the amenities to make your trip the ultimate in comfort. The earliest train leaves around 8:30 a.m. and the latest train at 6:25 p.m. Thalys also offer many fare options designed to save you money, so be sure to check all your options when booking your fare.
Eurostar trains from Paris to Brussels
Eurostar supplies travel from Paris to Brussels in sustainable, sleek high-speed trains with all the amenities for comfortable, stylish travel. Fare options allow you the opportunity to save big on your fare, with multiple choices from value fares to premium fares. Eurostar provides unparalleled service to destinations across France, so you're sure to find the best route any day. Train departures start early in the morning and continue late into the night.
Trains from Paris to Brussels: Sustainability travel
Travel from Paris to Brussels by train is a completely sustainable way to travel. Trains emit less Co2 than other kinds of transportation, and they take up less room. Trains continue to evolve into more technically advanced engineering marvels, with fuel-efficient engines and lightweight, aerodynamic frames. Your train trip is good for the Earth, and that makes travel by train even more enticing.
Train Paris to Brussels: Services on Board
For travel from Paris to Brussels, high-speed carriers like Thalys and Eurostar provide service. All trains are spacious, with adjustable seats and charging stations at every seat. Reading lights allow you to read at night, and wide, panoramic windows offer scenic viewing during your trip. Luggage allowances include two checked items and a carry-on. Weight restrictions apply, so check with your carrier when booking tickets. Bicycles and other sports equipment can go on the train, but the equipment must be in a travel bag. Bags can be purchased at the station if you don't have one. Carry-on bags and other small items like canes and umbrellas must be stored in the overhead compartment. Storage for wheelchairs is available, and all trains are equipped to handle passengers with disabilities. Assistance is available both at the station and on the train, but you must notify the booking agent in advance.
How to find cheap train tickets from Paris to Brussels?
For the cheapest way to get from Paris to Brussels, many options are available to save big on your travel. One of the most important things you can do is spend extra time before your trip and research all the ways you can save on tickets. One of the easiest ways is to book your train fare early. Booking at least one month in advance will discount your ticket substantially. Looking for special discounts early can also save money. Sometimes booking more than one ticket will get you discounts on your trip, too. Look for train routes that have at least one connection or are slower, as these are often listed at reduced prices. Picking a less busy day of travel is also valuable, as busy days result in a higher demand for tickets. The most important thing you can do is be flexible with your travel schedule and plan carefully to save big.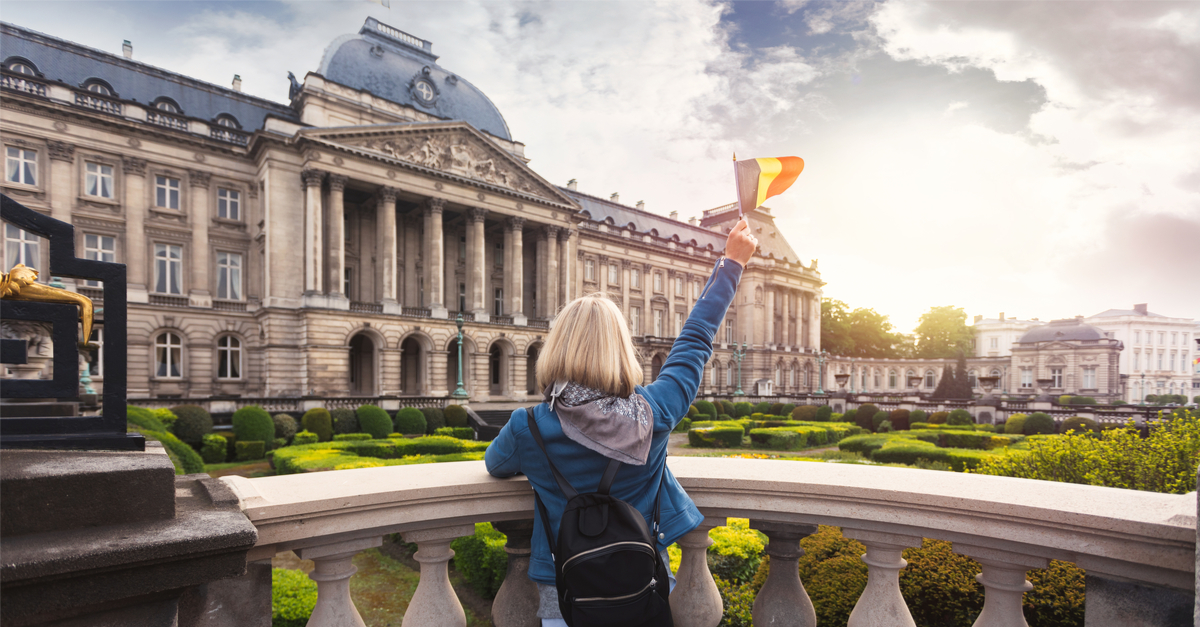 Tourist Palace Brussels. Source: Shutterstock
To Paris by train—travel tips
For travel from Paris to Brussels, there is so much to experience once you arrive. Brussels is an exciting city, from food eateries to live entertainment, and there is a plethora of culture. Grand Place is Brussel's main square, and while it's a popular visitors spot, it is worth seeing. After your stroll through the courtyard, grab lunch at one of the area's fine eateries.
Belgian waffles are world-renowned, so don't leave without trying one. Tervuren's Africa Museum is full of interesting historical crimes involving humanity. It's worth a visit just to see the progress that's been made as Belgians came to terms with their past blunders. For a lesson in music, the Musical Instruments Museum offers kids and adults the chance to make music with a variety of different shapes, metals, and plastics.
The Belgian Comic Strip Centre
Maison Dandoy
Brussels City Museum
Coudenberg
The Bourse