Trains from London to Aberdeen: Journey Details
Direct trains from London to Aberdeen leave every day, but most services operate with a brief stop in Edinburgh. There is a daily direct service that leaves London Kings Cross in the morning, two in the afternoon and a late service as well. All direct services are provided by Virgin Trains East Coast. The journey takes around 7 hours 30 minutes and some indirect services take the same amount of time.
Taking the Train from London
Direct services with Virgin Trains leave from London Kings Cross, which can be found to the north of central London, not far from Euston. Kings Cross is well connected to northern and southern parts of the capital via the subway, and local buses link it to the West End as well. Regular night bus services mean that getting to Kings Cross should be simple at any time of night. However, for airport transfers, cabs may well be the quickest and easiest option.
Getting into Aberdeen by Train
Christened the "Granite City", Aberdeen is steeped in history. It is surrounded by the wild coast of north-east Scotland, with superb golf courses and locations for fishing, hiking and climbing. Trains from London to Aberdeen get into the city's main train station at Union Square. The station is directly next to the main bus station as well, making connection to outlying suburbs or the centre easy. The station is also just a mile from the Ferry Terminal, for anyone traveling on to Scandinavia or the oil fields. There are also 6 night bus services in Aberdeen, which will be useful for late night arrivals from London.
Sleeper Trains in the UK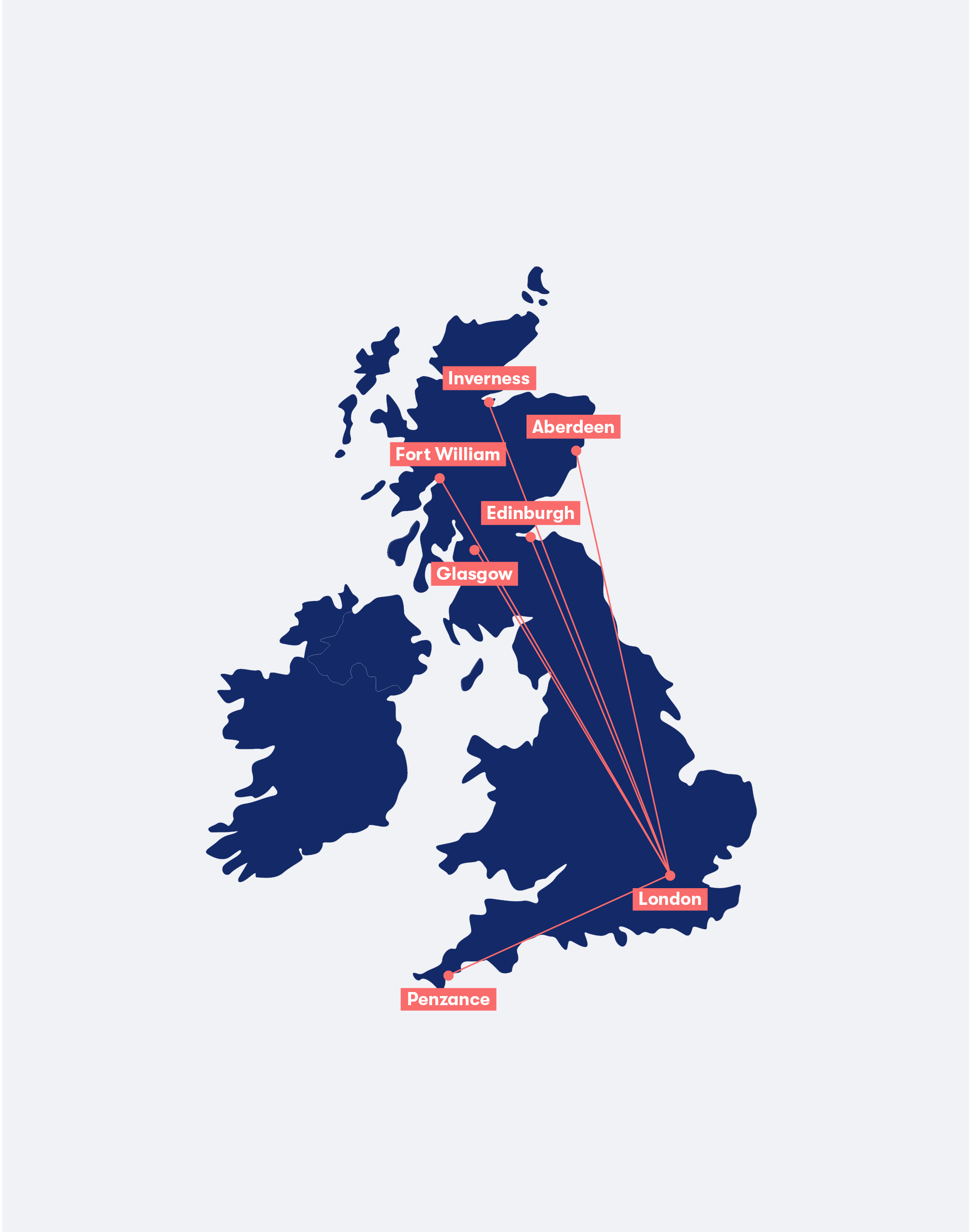 Find out about night trains in the United Kingdom. With Omio, you can travel from London to Aberdeen on a night train.