Trains from Basel to Paris
Trains from Basel to Paris cover about 255 miles (413 km). On average, that journey takes about four hours. Multiple service providers cover this route, so about 41 trains leave Basel for Paris every day. Of the 41, about six offer direct travel to Paris. With the availability of trains on this route, passengers have many options, with departures every hour throughout the day.
Basel to Paris Train Time: Daily Departures
About 41 trains leave Basel for Paris every day of the week. Most of those trains have changes along the way, with different change locations. To get to Paris directly, passengers must purchase tickets for one of the six direct trains available throughout the day. The first train leaves Basel around 5:30 a.m., while the last train departs around 6:51 p.m.
How long is the journey by train from Basel to Paris?
The travel duration for a train ride from Basel to Paris relies on factors such as the nature of the ride, train speed, and the number of changes along the way. On a direct journey, the train will take about 3h 4min. Trains with changes take longer and could take over five hours to get to Paris. On average, however, this journey will take about 4h.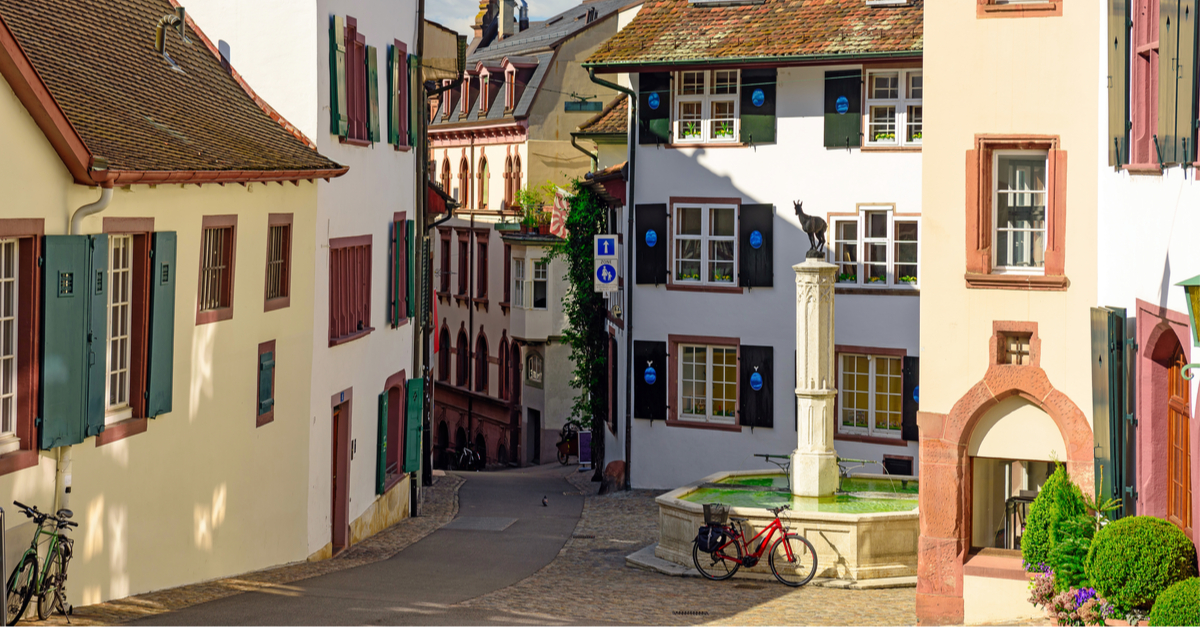 Streets in Basel. Source: Shutterstock
What are the departure and arrival stations for trains from Basel to Paris?
Departure train stationTrains headed for Paris from Basel usually depart from Basel SSB. You can walk there from the city center in about 15min or take the tram or bus. The station has many amenities, such as ATMs, eateries, and bicycle parking areas.
Arrival train station: Trains from Basel to Paris usually arrive at Paris Gare de Lyon station, located south of the city center and accessible via a short metro or bus ride. This station includes many amenities, such as left luggage storage, ATMs, eateries, and parking.
Which train companies travel from Basel to Paris?
Two train companies offer service to Paris from Basel: TGV Lyria and SNCF/inOui. Of the two, only TGV Lyria offers direct train rides to Paris, with high-speed trains traveling this route six times daily. SNCF offers over 30 trains from Basel to Paris with varying change locations and travel durations, but no direct routes. InOui trains are slower than TGV Lyria trains due to transfers. You can read more about these train providers in the Omio magazine, Window Seat.
Night trains Basel
The latest train to Paris departs from Basel around 6:51 p.m. and arrives in Paris around midnight. However, passengers cannot travel this route any later than that and would therefore have to be content taking a train in the early hours of the next day.
TGV Lyria trains from Basel to Paris
TGV Lyria provides direct tickets to Paris from Basel. These high-speed trains have the shortest travel time on this route. The average travel duration for these trains is 3h 4min, and TGV Lyria offers about six direct trains every day.
SNCF trains from Basel to Paris
This provider's trains have at least one change before arriving in Paris from Basel. The changes lead to longer durations and can mean that trips to Paris will take longer than 5h. SNCF offers multiple trains on this route every day, with up to 30 different departures from Basel.
Trains from Basel to Paris: Sustainability travel
TGV Lyria trains run on electricity, which means that they do not emit any carbon dioxide into the atmosphere, making them some of the most sustainable trains on the continent. This company aims to reduce its carbon footprint even further by ensuring that the electricity used to power their trains comes entirely from renewable energy sources. SNCF also has a strategic plan to improve its sustainability, which includes using hydrogen-powered trains and eliminating diesel-powered trains by 2035.
Lyria Trains from Basel to Paris: Services on Board
TGV Lyria offers first-class tickets for this route. Passengers have access to a lounge onboard where they can relax as they enjoy snacks and drinks. Those with pets can travel with smaller animals for free, but larger pets, or additional pets, will need their own tickets. You can bring your bike onboard free of charge, provided the bike can be disassembled and packed in a carrying case. Disabled travelers can bring their wheelchairs onboard, and passengers will have access to disabled services both at the train stations and on the train. SNCF offers both first- and second-class tickets for this journey.
First-class ticket holders have access to a lounge, more private seating, and a unique meal service during the journey. Bike owners must disassemble their bikes and use a carrying case to carry them on SNCF trains, but there is no extra charge for such bikes. To travel with their pets, passengers must purchase pet tickets for them. This requirement does not apply to guide dogs for the visually impaired. However, the guide dog owner must ensure that the dog remains at their feet at all times. SNCF trains have accessible services on the train and at the departure and arrival train stations, and passengers are welcome to bring their wheelchairs on the train.
How to find cheap train tickets from Basel to Paris
Booking tickets in advance is one way to get cheap train tickets from Basel to Paris. This strategy allows you to select the day and time that best suits you and the train provider offering tickets within your preferred price range. Being flexible with travel dates is also important, as it opens up more opportunities to select the most budget-friendly tickets. Also, if you can take your time getting to Paris, connecting trains are generally cheaper than their direct counterparts. To get better prices, opt to travel on a train with a few changes along the way.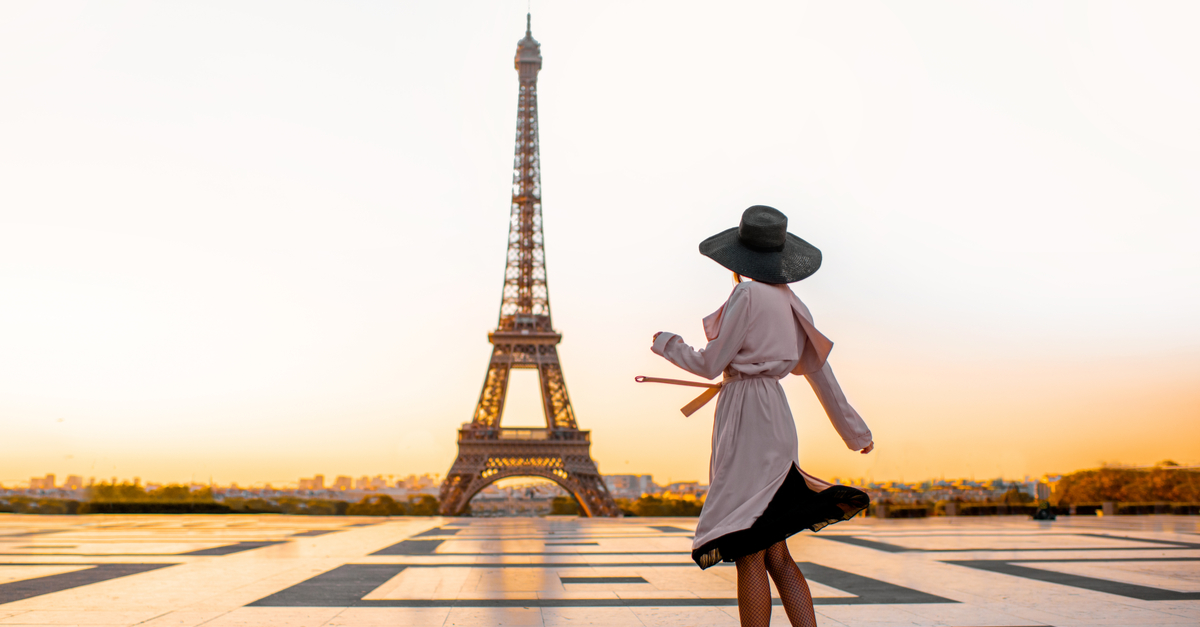 Tourist girl near to Sena with Eiffel Tower. Source: Shutterstock
To Paris by train—travel tips
Paris, also known as the "city of lights", is one of the most popular destinations in Europe. It is home to some of France's most iconic landmarks, such as the Eiffel Tower and Notre Dame Cathedral, and still houses some of the biggest fashion houses like Yves Saint-Laurent and Christian Dior. Your tour of Paris should start at the Eiffel Tower, the city's most iconic landmark that provides a great place for a photo, whether night or day, and you'll catch some of Paris' best views from the top of the tower.
The Louvre Museum is often the next stop for most tourists after the Eiffel Tower. It is one of the most-visited museums globally, home to famous works of art such as the Mona Lisa by Leonardo da Vinci and the Dying Slave by Michelangelo. If you're looking for a fun time with your kids, head to Disneyland Paris. Just like the location in California, it is more than a theme park, and you'll find all sorts of resorts, shopping malls, and golf courses on-site to enjoy. There is still a lot more to Paris, so before you leave, ensure you've visited the following:
Pantheon
Musee de l'Orangerie
Palais Garnier
Palace of Versailles
Place de la Concorde
Musee d'Orsay
Jardin du Luxembourg
Sacre-Coeur
Pere Lachaise Cemetery
Moulin Rouge