Trains from Ann Arbor to Chicago
If you plan on traveling from Ann Arbor to Chicago, consider boarding a train for this 202-mile-long (326 km) route. Traveling by train to Chicago from Ann Arbor is a smart decision because you'll enjoy a comfortable and memorable journey aboard any of the trains that make this trip. Well-trained and experienced train engineers commandeer the daily long-distance trains that cover this route, so you'll also appreciate the safe journey.
Ann Arbor to Chicago Train Time: Daily Departures
Many people traveling from Ann Arbor to Chicago prefer to take the train, so demand for Ann Arbor to Chicago trains is relatively high. To cater to this demand, three long-distance trains cover this route daily. The first one usually departs around 7:14 a.m., while the second train usually departs about 11:11 a.m. The last one usually departs around 7:00 p.m.
How long is the journey by train from Ann Arbor to Chicago?
The duration of your journey by train from Ann Arbor to Chicago will depend on the train that you board. All three trains that cover this route have varying durations to complete their journeys. If you board the first train, your journey will last approximately 4h 18min, whereas on the second train, your journey will last about 4h 39min. Onboard the last train, you'll get to Chicago after roughly 4h 40min.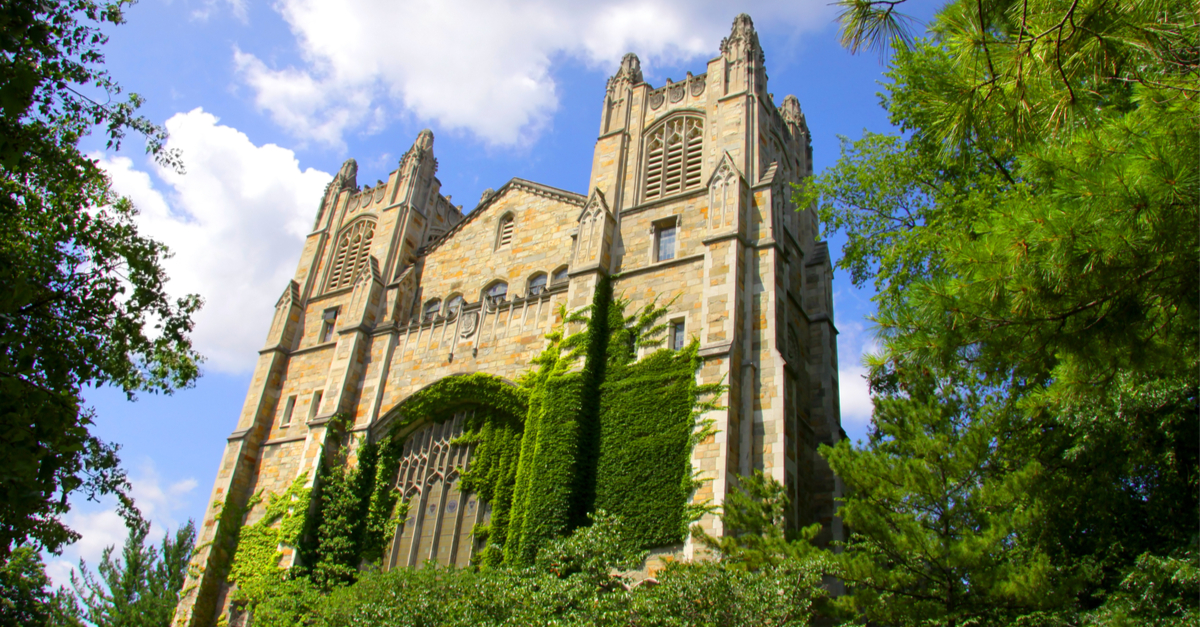 Bulding of the university in Ann Arbor. Source: Shutterstock
What are the departure and arrival stations for trains from Ann Arbor to Chicago?
Departure train stationIn Ann Arbor, you'll board your train to Chicago at Ann Arbor Station. Located right in the heart of this Michigan city, this station features a waiting room and plenty of restrooms. It's also situated near several restaurants, cafes, and retail outlets. Hence, while waiting for your train at this station, you'll get the chance to relax, use the restroom, grab a meal or a drink, and shop. To get to this station from downtown Ann Arbor, you can either walk or take a taxi.
Arrival train stationIn Chicago, you'll descend from your train at Chicago Union Station. Located in the West Loop neighborhood of Chicago, less than a mile away from Chicago's city center, Chicago Union Station is one of the largest train stations in the country and serves several trains to and from Chicago. This station has an expansive and comfortable waiting room, restaurants, payphones, and accessible washrooms. To travel to your preferred destination in Chicago from this station, you can board a bus or a taxi. Alternatively, you can walk to either the Quincy or Clinton stations nearby and catch a commuter train headed to your destination of choice.
Which train companies travel from Ann Arbor to Chicago?
The National Railroad Transport Corporation, popularly referred to as Amtrak, provides trains from Ann Arbor to Chicago. Founded in the early 1970s, Amtrak serves more than 500 destinations in 46 states in the US and three provinces in Canada. Currently, it offers three daily long-distance trains to Chicago from Ann Arbor . All the trains travel directly on this route, so once you board in Ann Arbor, you won't stop until you get to Chicago.
Night trains Ann Arbor
For those who'd like to travel from Ann Arbor to Chicago on a night train, Amtrak has one night train on this route. This train usually leaves Ann Arbor at around 7:00 p.m. and gets to Chicago at about 10:40 p.m. This is a popular route, so tickets usually sell out quickly. Therefore, if you'd like to travel to Chicago aboard this train, it's in your best interest to book your ticket as early as possible.
Amtrak trains from Ann Arbor to Chicago
Amtrak trains from Ann to Chicago feature several amenities. Onboard these trains, you'll have access to clean and well-maintained toilets, comfortable seats with adequate legroom, and strong Wi-Fi for your devices. All three trains that travel this 202-mile (326km) route daily provide these amenities for all passengers, so you'll be able to sit comfortably throughout your journey, stream your favorite shows with ease, and use the restroom throughout your train journey. Tickets for these trains are also quite affordable, so rest assured that you'll get value for your money if you choose to travel to Chicago on an Amtrak train.
Trains from Ann Arbor to Chicago: Sustainability travel
Amtrak has, in recent years, upped its environmental conservation efforts. In a bid to reduce its impact on the environment, the company has reduced the amount of plastic used on its trains. It has also replaced several old trains with new, more fuel-efficient models. The trains in use on the Ann Arbor to Chicago route are some of its new, fuel-efficient trains, which emit less toxic gases. If sustainability is a priority for you, especially when it comes to travel, these trains check many eco-friendly boxes.
Train Ann Arbor to Chicago: Services on Board
Amtrak offers first-class and second-class seats. Although the first-class seats on this route are a bit expensive, they are also more comfortable. Besides offering first-class and second-class seats, Amtrak also offers several onboard services like luggage transportation, catering services, and entertainment options. To enable each traveler to have adequate space to travel with their baggage, Amtrak allows each traveler to travel with up to two checked bags for free, each weighing less than 50 lbs, and two carry-on items weighing less than 25 lbs.
Each traveler can also carry an additional two checked bags. However, for these items, you'll have to pay an extra fee. Amtrak also allows passengers to travel with their bikes and pets. For bikes to be allowed onboard, they must weigh less than 50 lbs and be less than 70" x 41" x 8.5" in size. For pets to be allowed onboard, they must be placed in pet carriers and weigh 20 lbs or less. Additionally, Amtrak offers assisted travel services, so if you're disabled or you have reduced mobility, you can count on assistance with both boarding and departing from your train, including someone to push your wheelchair if needed.
How to find cheap train tickets from Ann Arbor to Chicago
To find cheap Ann Arbor to Chicago tickets, you should consider traveling during the low season or on a slow train. You should also consider booking your ticket weeks in advance. Low season tickets, slow train tickets, and advance tickets are usually cheaper than high season tickets, fast train tickets, and final-day tickets. To find cheap tickets, you can also check us out at Omio, as we've got a variety of tickets from Ann Arbor to Chicago available. Also if you are looking for train editorials, stories and more tips don't miss our online magazine atWindow Seat.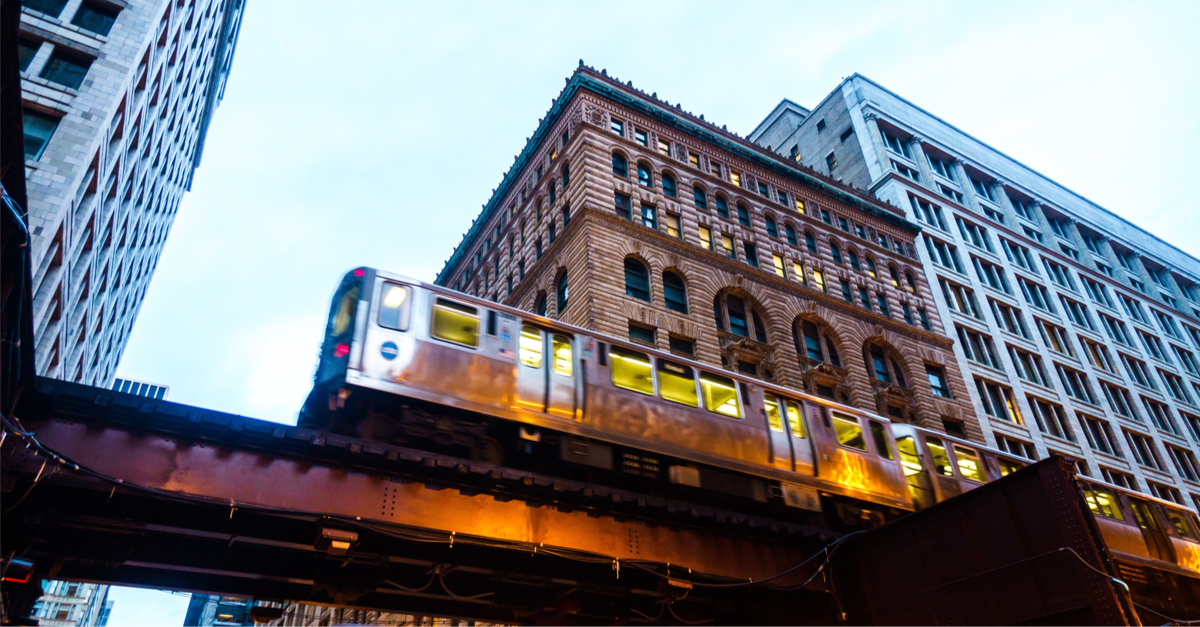 Train in the streets of Chicago. Source: Shutterstock
To Chicago by train—travel tips
Chicago is an enjoyable place to visit because this major metropolitan city has something for everyone. During your time in Chicago, you'll find plenty of places to visit and activities to keep you busy. If you're interested in art, history, and culture, you can visit destinations such as the Art Institute of Chicago, Field Museum, Museum of Contemporary Art, and Chicago History Museum while in the city. If you're more into nature, you can visit destinations like Garfield Park Conservatory, Jackson (Andrew) Park, and Alfred Caldwell Lily Pool.
The Merchandise Mart
The Renaissance Society
Oak Street Beach
Promontory Point
Museum Campus