Trains from Bakersfield to Los Angeles
The trains from Bakersfield to Los Angeles last from approximately 2h 10min to 2h 20min, providing a convenient and efficient ride between the cities. You can access around two rides per day on this route, delivering a frequency of about 14 trains per week. Besides, the services are available on weekdays and weekends with non-stop rides, meeting your needs when handling abrupt and planned trips to Los Angeles.
Bakersfield to Los Angeles Train Time: Daily Departures
You can get around two Bakersfield to Los Angeles trains operating each day, providing a weekly frequency of approximately 14 services. The first train sets off at around 8:35 a.m. every day, while the final departure begins at about 6:10 p.m. Business travelers and passengers with a tight itinerary can board the morning train and get to Los Angeles by about 10:45 a.m., leaving ample daytime to meet your schedule demands. The trains servicing these two cities maintain the same timetable every day, even on weekends, making it more comfortable to manage your trip schedule.
How long is the journey by train from Bakersfield to Los Angeles?
Trains from Bakersfield to Los Angeles take between about 2h 10min and 2h 20min, making it one of the quickest ways of traveling between these two areas. The first daily departure offers the shortest travel time, taking around 2h 10min and reaching Los Angeles at about 10:45 a.m. The evening service leaves at approximately 6:10 p.m. and completes its voyage at around 8:30 p.m. Both departures directly operate between Bakersfield and Los Angeles, allowing you to avoid stressful and time-consuming transfers.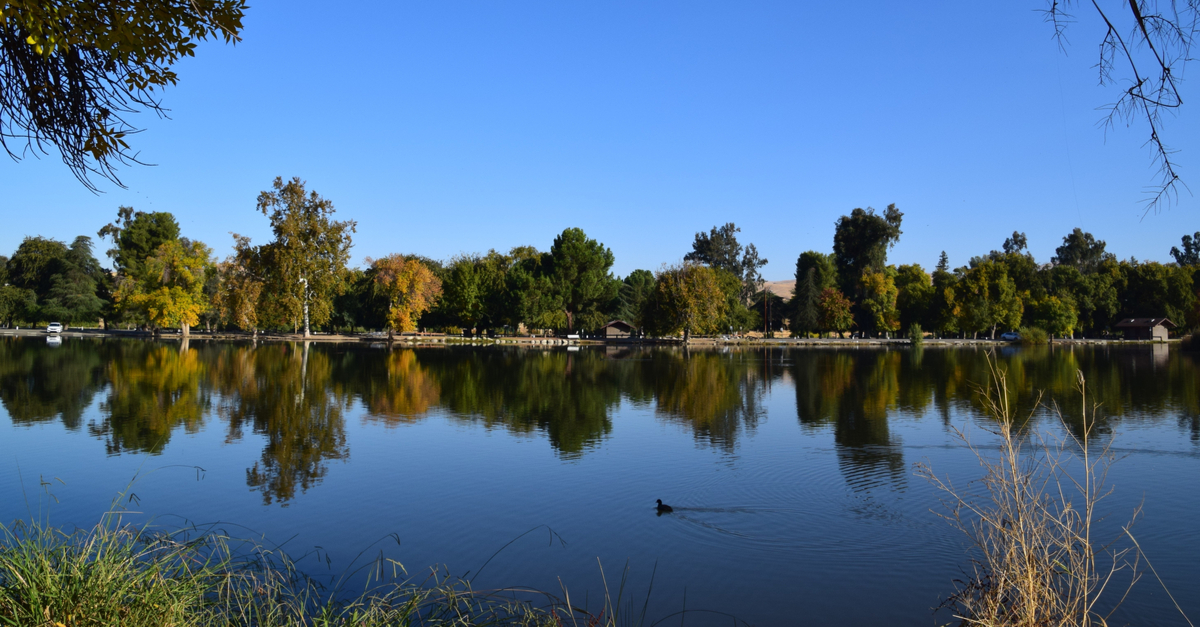 Bakersfield All Blue. Source: Shutterstock
What is the departure and arrival station for trains from Bakersfield to Los Angeles?
Departure train station: Your train to Los Angeles from Bakersfield leaves from Bakersfield BFD Station. You can board Bus Line 45 from the city center and reach this station in approximately 7min. Bakersfield BFD Station has an ATM, Quik-Trak kiosks, vending machines, and payphones to address your needs during emergencies. You can also get an elevator, ticket sales office, and restrooms with wheelchair accessibility to create a more comfortable experience for all travelers.
Arrival train station: The ride from Bakersfield to Los Angeles by train stops at Union Station. You can connect to central Los Angeles from this venue within about 7min using bus Routes 70 and 76. Union Station incorporates a full-service restaurant, cocktail lounge, sandwich eatery, waiting room, shoeshine, bike hub, gift kiosks, and a lost and found office for your convenience.
Which train companies travel from Bakersfield to Los Angeles?
Amtrak is the only company running trains from Bakersfield to Los Angeles, increasing passengers' convenience, including first-time travelers. You can find most services operating from Bakersfield to Van Nuys Station, with a stopover in Los Angeles' Union Station. Amtrak offers the Bakersfield to Los Angeles trains daily, including on holidays and weekends.
Amtrak trains from Bakersfield to Los Angeles
Amtrak operates this route using the standard train type, delivering efficient services each day. The company has two services per day, with one morning ride leaving at around 8:35 a.m. You can find an evening service setting off at about 6:10 p.m., allowing you to reach Los Angeles at approximately 8:30 p.m. The earlier departure lasts approximately 2h 10min, making it the most efficient daily option. You can find a similar schedule throughout the week, including weekends, which increases your convenience when organizing your itinerary. In addition, Amtrak runs non-stop from Bakersfield to Los Angeles, delivering a hassle-free and comfortable voyage.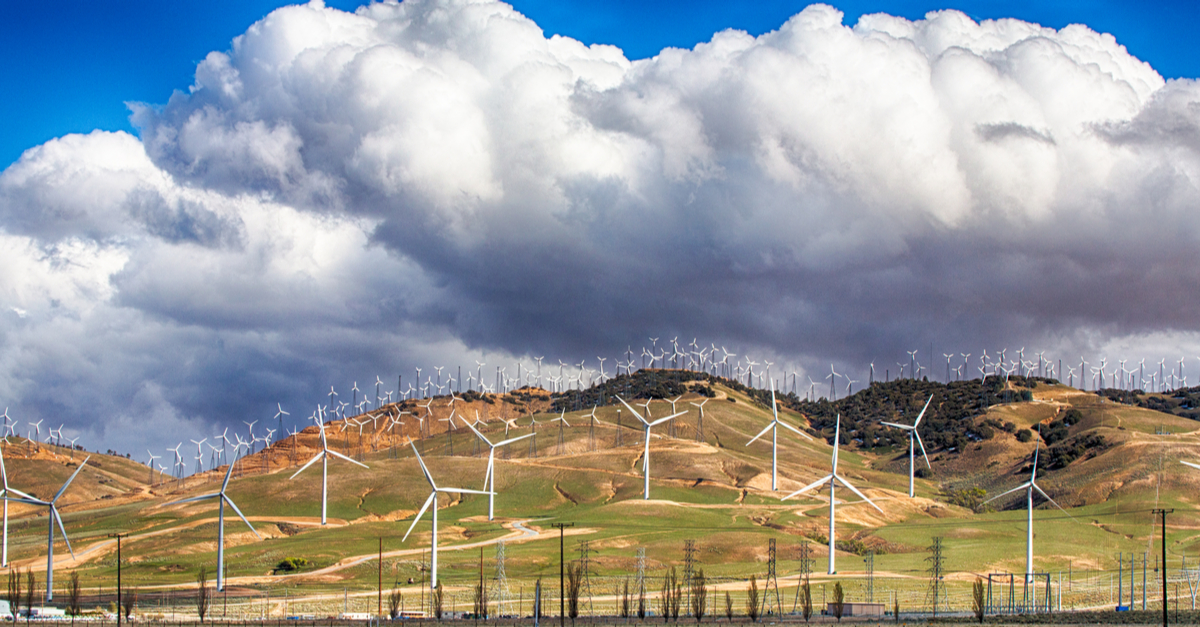 Bakersfield Wind Tribunes. Source: Shutterstock
Train Bakersfield to Los Angeles: Services on Board
Amtrak has free Wi-Fi connectivity onboard most Bakersfield to Los Angeles trains, enabling you to connect it to your portable device for up-to-date information and convenient communication with family or colleagues. The provider offers standard train types on this course, which come with Coach and First Class seating options that permit you to travel in style according to your preference. You can also enjoy extra legroom and complimentary non-alcoholic drinks in most Business Class settings.
Amtrak has a general pet policy that allows you to bring a small animal when traveling on routes with durations under seven hours. As such, you can take a small cat or dog placed in a compact carrier and having a total weight of 20 lbs (9 kg). Besides, you can bring two carry-on bags weighing a maximum of 50 lbs (22 kg) with dimensions measuring 28" × 22" × 14". You can also take a bicycle on your tour by bringing it as a full-size carry-on item and placing it on the provided storage racks. Its tires should have a maximum 2-inch width and have a weight not exceeding 50 lbs (22 kg).
You can also put it into a package measuring 70" × 41" × 8.5" when the racks run out of space, enabling you to put the bike in the storage compartment. Disabled passengers can comfortably maneuver the trains since they have a spacious design to allow easy movement from the wheelchair to a seat. In addition, the coaches can conveniently accommodate manually operated and battery-powered wheeled mobility devices weighing 600 lbs (270 kg) or less when occupied.
How to find cheap train tickets from Bakersfield to Los Angeles?
You can travel cheaply by train from Bakersfield to Los Angeles by booking your ticket in advance since most services charge higher the closer your departure date is. If you have a free itinerary, you can also be flexible with the travel dates and select later travel times to save money. Another way of getting affordable tickets is by choosing slower trains that generally have lower rates than the high-speed options do.
To Los Angeles by train – travel tips
Los Angeles is home to several quality sites that attract residents and tourists. You can visit Griffith Park on the eastern side of Santa Monica and find a planetarium, the Griffith Observatory, and the Los Angeles Zoo. The observatory has free admission and features the Zeiss telescope, which allows you to see the moon and planets, making it an ideal location to tour with kids. Another family-friendly venue is The Getty Center that provides access to beautiful grounds and a unique museum building.
The museum has impressive collections to suit art lovers, including 19th and 20th-century photography, European paintings, decorative arts, sculpture, and drawings. You can also go to The Original Farmers Market with a history back to 1934, where you can get vegetable and food vendors, specialty shops, and restaurants. A trip to La Brea Tar Pits ensures you can view live excavations of fossils while learning about the process. The remarkable exhibits of fully reconstructed fossils of various mammals such as dire wolves, mammoths, and saber-toothed cats, offering a look at ancient life dating back to between 10,000 and 40,000 years ago. Aside from these, you can go to Long Beach and explore the scenery along San Pedro Bay.
You can tour around the well-known Queen Mary ocean liner that currently serves as a museum and hotel. The Aquarium of the Pacific around this site also provides an interesting option, where you can appreciate different marine life. Shoppers can conveniently reach Shoreline Village from Long Beach and access several unique shops for thoughtful and stylish souvenirs.