Europe Trip: Explore Central Europe
4 Countries, 5 Cities, 1-2 Weeks
From the Berlin Wall to the Pearl of the Danube, indulge in diversity on Omio's suggested travel itinerary through Central Europe. Absorb Berlin's tumultuous history and world-class nightlife before diving deep into dramatic Dresden. A city once wiped out during WWII and now rebuilt, Dresden has regained its title of 'Florence of the North.' Leave Germany for Prague's fairytale architecture, Vienna's grand operas, and finish with the colorfully ruinous bars of Budapest. Experience everything central Europe has to offer with Omio's 2 week, 5 city tour or learn more about how to get started with our ultimate guide to planning a Europe trip!
Travel with Omio
Omio allows travelers exploring central Europe to compare prices between trains, buses and flights all on one page. By purchasing point-to-point tickets with Omio, travelers can see the best of central Europe by train for as little as $155. Alternatively, this route can be done for just $55 when you choose to travel with Omio by bus. Choosing to travel with point-to-point tickets is often the best option when:
no age restriction
you have time to plan ahead and book in advance
you are unsure how you want to travel between cities
Eurail Passes
If you are interested in exploring central Europe by train, you can also select a 4 country Eurail Select pass which offers a variety of central European train travel options. The Eurail Select pass required to do this route costs $318 so research your specific travel dates to make sure a Eurail Select pass makes sense for your travel itinerary. Purchasing a rail pass instead of point-to-point tickets may make sense when:
you are under 26 years of age
you are planning on traveling by train between countries
your Europe trip exceeds 2 weeks in duration
Berlin
Most international flights to Berlin land at Tegel (TXL) airport.
Berlin is Europe's epicenter of all things quirky, creative, and cool. This sprawling and constantly evolving metropolis attracts everyone from avant-garde artists to history buffs to techno heads with its variety of things to see and do. During the summer Berlin is home to hundreds of open-air parties, beer gardens. and party boat cruises along the canal. Whether you're up all night raving in Berghain or just enjoying the evening while sitting in a park enjoying a beer, Berlin is a city that caters to all interests and desires.
"I think everyone should visit Berlin because it's such a diverse city. You can go high-end shopping or browse secondhand stores, visit world class museums or admire some of the world's best street art, and then I haven't even mentioned all the foods. Berlin is a highly international city which means you have plenty of choices when it comes to international cuisine. Especially the Turkish kitchen is well-represented in Berlin and I love trying out the many falafel and kebab houses when I'm visiting. Berlin is also a great city to explore by bike and there are green parks and open squares dotted throughout the neighborhoods so you can always find a bit of peace in this ever bustling city. At night, you can meet with friends at a bar, go to a movie, attend the opening of an art exhibition or go clubbing. It's said of a lot of places that they have something for everyone's taste, but with Berlin, it's actually true."
- Sofie, wonderfulwanderings.com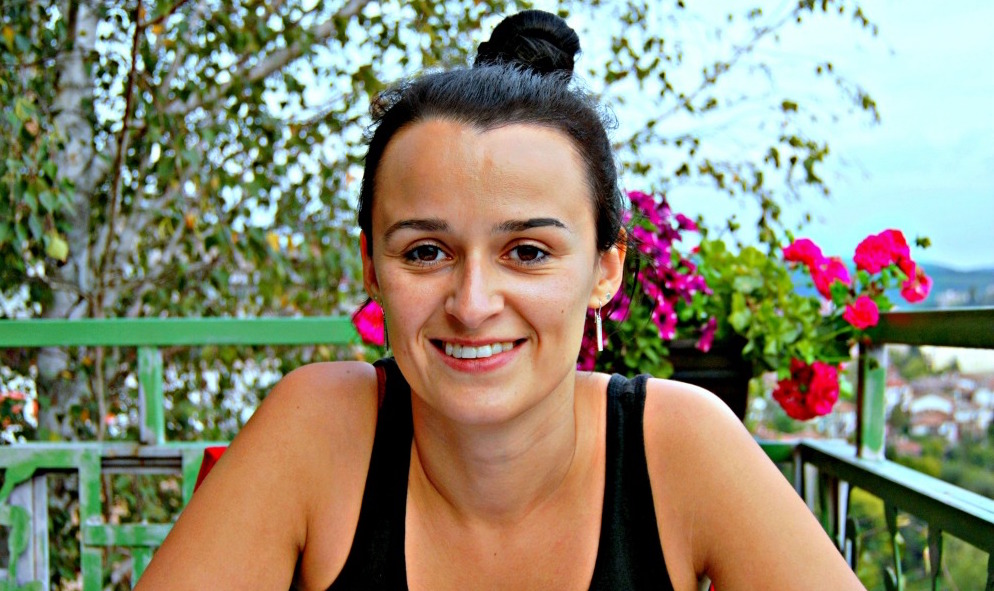 Dresden
Trains depart from Berlin Hbf train station and arrive at Dresden Hbf. Buses usually depart from Berlin's Südkreuz Bahnhof bus station and arrive at Dresden's Bf Neustadt bus station.
Despite having nearly 80% of the city center destroyed during World War II, the "Florence of the Elbe" has been completely rebuilt and restored. The Frauenkirche and Zwinger Palace provide excellent examples of Dresden's characteristic baroque architecture. Visitors will be enchanted while strolling along the Elbe's grassy riverbanks and experiencing stunning views of Dresden's Old Town.
"Dresden surprised me in that it isn't just and old German city dazzling with Baroque, but a city that exudes modern artistic cool.... My best tip is to join one of the evening walking tours in the area with a local who tells you where to find the hidden hot spots and the quirky art additions.... While many flock to fascinating Berlin, know that nearby German cities such as Dresden hold as much history and artistic revival as their famous neighbors."
- Becki, bordersofadventure.com
Prague
Trains depart from Dresden Hbf train station and arrive at Prague hlavní nádraží train station. Buses depart from Dresden Hbf bus station and usually arrive at Prague's UAN Florenc bus station.
Prague's ancient squares, narrow cobblestone streets, and medieval church spires create a fairy-tale atmosphere for anyone who visits the Czech Capital. Prague is one of Europe's best-preserved cities, complete with its own 9th-century castle which looms over the city from across the Vltava River. The plan of the Old City, which has been unchanged for over 1000 years, contributes to the tangible sense of history that pervades everything in Prague.
"Prague is a very interesting visit for culture lovers like myself. As I explored the city, I noticed how different eras of history have left their mark on the city. The Old Town of Prague offers medieval wonders, but if you take a metro to the suburbs, you can see the influence of the communist period more clearly. I stayed with wonderful CouchSurfing hosts in one of these suburbs and I found the numerous public works of art and other details of the Cold War era city planning very fascinating.
If the tourist crowds of the Old Town start to wear you down, you can always make a day trip to other towns nearby. My favorite place in the Czech Republic is the town of Kutná Hora, which is only a two-hour train journey away from Prague. Like Prague, Kutná Hora also has a stunningly beautiful old town, but only a fraction of the tourists."
- Arimo, arimotravels.com
Vienna
Trains usually depart from Prague hlavní nádraží train station and arrive at Wien Hbf train station. Buses usually depart from Prague UAN Florenc bus station and arrive at Vienna's U2 Stadion.
Austria's capital city is very much an imperial wonderland. Home to names such as Mozart, Beethoven, Klimt, Hundertwasser and Freud, Vienna is a musical, artistic and intellectual melting pot. Although small in imprint Vienna boasts baroque architecture and grand palaces that dwarf the viewer in both their size and magnificence. Be sure to explore the city by foot or the vintage ring tram, and don't miss indulging in Vienna's coffee culture and world famous wiener schnitzel.
"I'm a bit of a history dork, so what I loved about Vienna was the atmosphere of old fashioned elegance that permeates the entire city. We spent our days wandering through the stately museums, grand palaces and picturesque public squares, marveling at the architectural details and watching the horse drawn carriages. I was in awe, swept away by the romance of it all. The neat thing about Vienna is that although it has a lot of historical charm and sophistication, it's also a funky modern city too. You'll find a lot of cool new bars, restaurants, shops and quirky little details - every time you visit!"
- Kelly, global-goose.com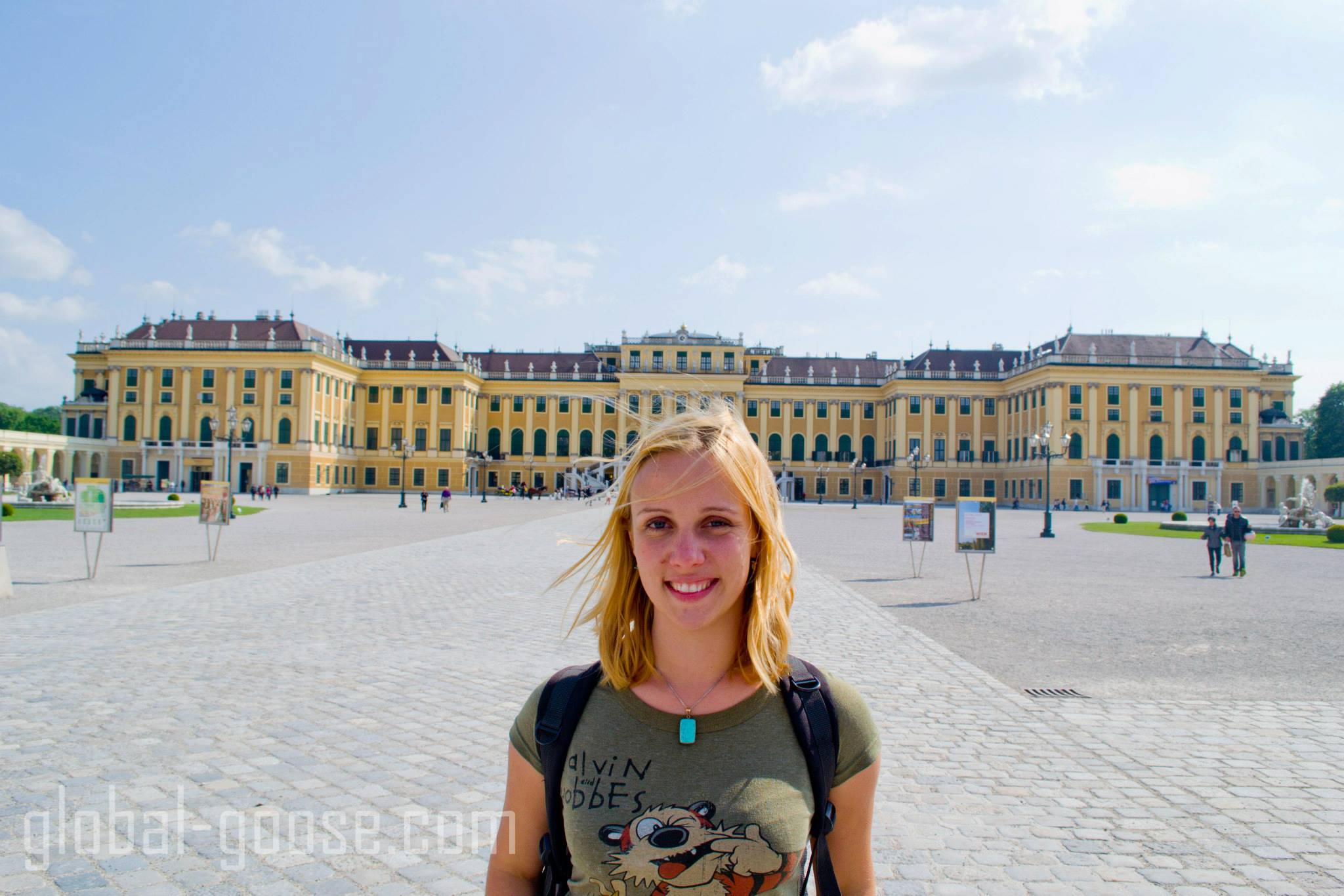 Budapest
Trains depart from Wien Hbf train station and arrive at Budapest's Keleti train station. Buses depart from Vienna's U2 Stadion bus station and usually arrive at Budapest's Népliget bus station.
Hungary's capital has quickly become one of Europe's travel hotspots in recent years and it's easy to see why. Budapest offers gnarly neoclassical architecture, an enticing past and a nightlife like nowhere else. Before indulging in the derelict-chic ruin bars, hike up to Gellert Hill to catch the sun fall below the rolling Buda hills to understand how Budapest earned the title 'The Pearl of the Danube'. Stroll up Budapest's ornate high street, Andrassy Utca, only to end up at the grand Heroes Square. Be sure to treat yourself afterward with the sweet Chimney Cake, every Budapestian's favorite dessert.
"There's one must-do thing in Budapest: dip into the Széchenyi Thermal Bath. Built in 1907, these regal baths are unlike anything you might experience. If lounging around in hot pools and saunas is too lazy for you, there's an Olympic-sized swimming pool for you to do laps. Bring a cap if you have lots of hair or else the authorities may force you to rent one to swim in the big pool."
- Francis, francistapon.com