Trains to Colorado Springs
There are several train stations across Colorado Springs. Two of the most popular cities to visit by train from Colorado Springs are Denver and Albuquerque. Amtrak's Southwest Chief stops at all four major stations in town, serving as an easy way to access other parts of the state for those looking for both short-term and long-term rentals. The California Zephyr stops at the Colorado Springs station, which is located just south of downtown. This makes it convenient for those wanting to spend some time exploring the city center. The station is also very close to the U.S. Olympic Training Center, which is located just north of downtown Colorado Springs on Austin Bluffs Parkway.
Amtrak trains to Colorado Springs
Amtrak operates two passenger rail lines in Colorado: the California Zephyr and Southwest Chief. There are several Amtrak trains daily which stop at the Colorado Springs station to unload/load passengers. The California Zephyr operates daily between Chicago and Emeryville, with one train northbound and two trains southbound each day through the heart of Colorado.
The Southwest Chief operates daily between Chicago and Los Angeles, with one train in each direction. Direct trains take around 8h, with a change in Chicago for an Amtrak train towards California or New Orleans. There are various types of rail service, ranging from high-speed, long-distance routes to slower regional trains that make many stops along the way. The high-speed rail service Acela reaches up to 300 km/h (188 mph) between Washington and Boston. It is a direct connection to Union Station in Denver with a duration of around 7h.
Main train stations in Colorado Springs
The main train station is the Colorado Springs Amtrak Station. The Amtrak station is located directly east of downtown, just off Cheyenne Boulevard/CA-86, at 100 S. Union Avenue. The Colorado Springs Amtrak Station is served by Amtrak's daily California Zephyr, which has daily service between Chicago and Emeryville, California. The station has an enclosed waiting room with restrooms, public payphones, vending machines, and free Wi-Fi. There are no food or beverage concessions on-site but a small café across the street in the historic Farr Building. Car rental services are available at this station through Enterprise Rent-A-Car. The station parking lot is pay-by-space, with an automated machine accepting credit cards only. No overnight parking is allowed at this station.
Colorado Springs People. Source: Shutterstock
Onboard facilities Colorado Springs
The Amtrak California Zephyr provides two kinds of services: First and second-class service. The first-class service is a personal and quiet experience, and passengers may choose to work or read at their convenience without disturbance or unnecessary conversation. They will be given a first-class menu and free coffee. Second Class service is more active and lively, with passengers having the option to socialize or chat with friends and strangers. A cafe car serves snacks and beverages for purchase, such as beer and wine. A train manager passes through the cabin periodically announcing stops, meals and providing information of interest to passengers.
Passengers are allowed two pieces of luggage in first class, one in second class. There is no size restriction for either type of bag, but the maximum weight limit is 50 lbs per bag for both types of train service. There are eight wheelchair-accessible sleeping compartments on board this particular train. The dining car of the train offers even more wheelchair-accessible seating. Pets are allowed, but they must be kept in a carrier that can fit underneath the table or on one's lap during mealtime. Passengers are also allowed to bring their bicycles as long as they can be stowed in the luggage car.
Train tickets to Colorado Springs: Useful to know
There are a wide variety of available ticketing options. Each company has its requirements, so it is important to check before buying your train ticket to Colorado Springs. In the case of Amtrak, e-tickets are possible as long as they have been booked in advance. You can choose to print your ticket or display it on a cell phone screen when you board the train, but this is not required. As long as they have a photo ID, passengers can board with only an e-ticket and no printed copy of their reservation. When it comes to buying train tickets, Omio has all information you need. All the timetables are available for your selection and buying a ticket is fast and easy. Once you buy the ticket, it is added to your account, where you can store all your tickets saved in one place.
To Colorado Springs by train: Travel tips
From skiing to hiking, people come to Colorado for many reasons. One main reason people come to Colorado Springs is to visit Garden of the Gods Park. This amazing park has a long history and was designated a national natural landmark in 1971 by the National Park Service. The red sandstone formations have been attracting attention since 1859, when a fur trapper first named the area Pikes Peak. The park covers 390 acres and offers hiking, biking, horseback riding, and other outdoor activities.
Delving deeper into Colorado, there is a diverse amount of wildlife throughout the state. People visiting Colorado should bring binoculars to view some of this wildlife, including elk, eagles, bighorn sheep, and even bears. Many of these animals are dangerous but can be seen in national parks such as the Rocky Mountain National Park, Great Sand Dunes National Park, and Mesa Verde National Park. Public Transportation in Colorado is very good with many options like buses and cabs. Taxis are usually ordered by phone. Buses are great for large cities like Denver and Boulder but are not the best for smaller areas. Colorado Springs does offer a bus transit system that follows set routes throughout the city, but be aware that it is not run 24h per day.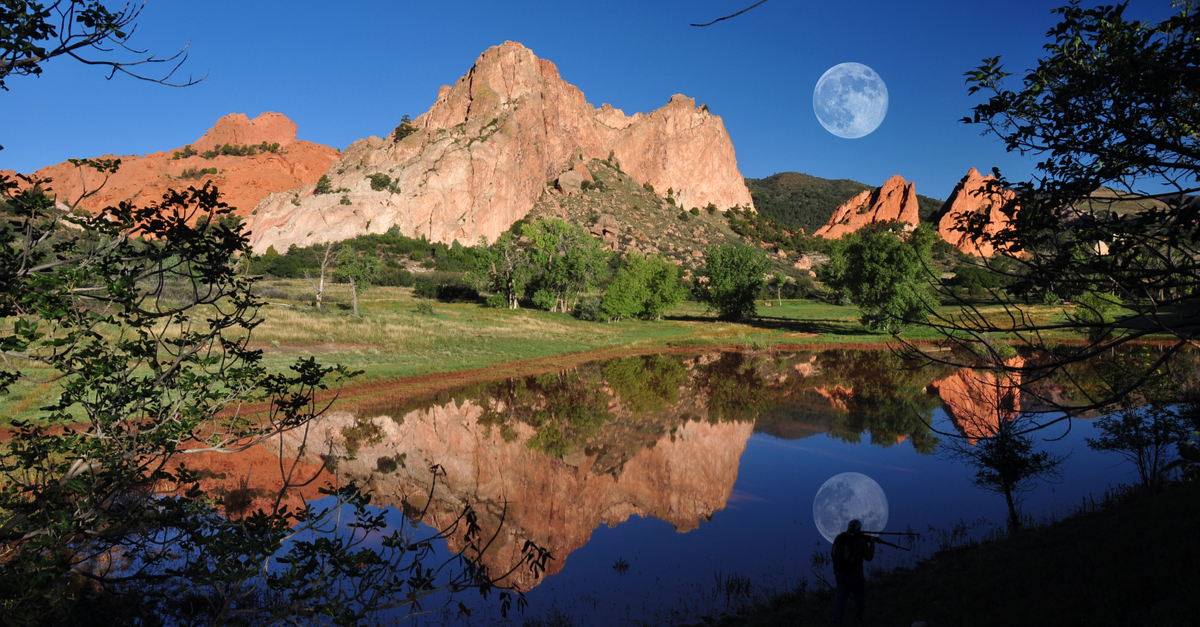 Colorado Springs Garden of God. Source: Shutterstock
Colorado is a fascinating state - not only because of the mile-high city of Denver and historical landmarks such as Pike's Peak but also due to its picturesque national parks such as Rocky Mountain National Park. Yet why would anyone want to visit Colorado? Colorado has something for everyone. With the Rocky Mountains in the west, Colorado is great for outdoor enthusiasts. Go hiking, jeep trekking, rafting, or skiing.
If you want to relax instead, go for a spa treatment - there are plenty of spas around Colorado. For shopping lovers, don't forget to visit Cherry Creek Shopping Mall. Colorado also has a lot of amazing festivals and events. The most recent one was the Colorado Dragon Boat Festival in June 2012, where an international crowd competed for the prize title.
Don't forget to visit the Colorado Restaurant Association Show in early October. You can enjoy great food and wine pairings at dozens of top local restaurants stocked with all kinds of culinary goodies for the food lovers out there. There are many other fun activities as well for those who seek cultural entertainment. In May, you can head over to the Oceanside International Film Festival that screens films from all around the world.