Booking Transmapi Ferry Tickets with Omio
Booking Transmapi ferry tickets on Omio provides easy access to a wide range of destinations, flexible booking options, and competitive prices - along with excellent customer support and a user-friendly platform. Omio is also an official partner, allowing you to enjoy exclusive ferry deals by Transmapi and discounts. With the Omio app, you can book your ticket on the go. Other benefits of booking with Omio include:
Convenient online booking
Flexible ticket options
Reliable customer support
Special deals and discounts
Time-saving and efficient
Trusted platform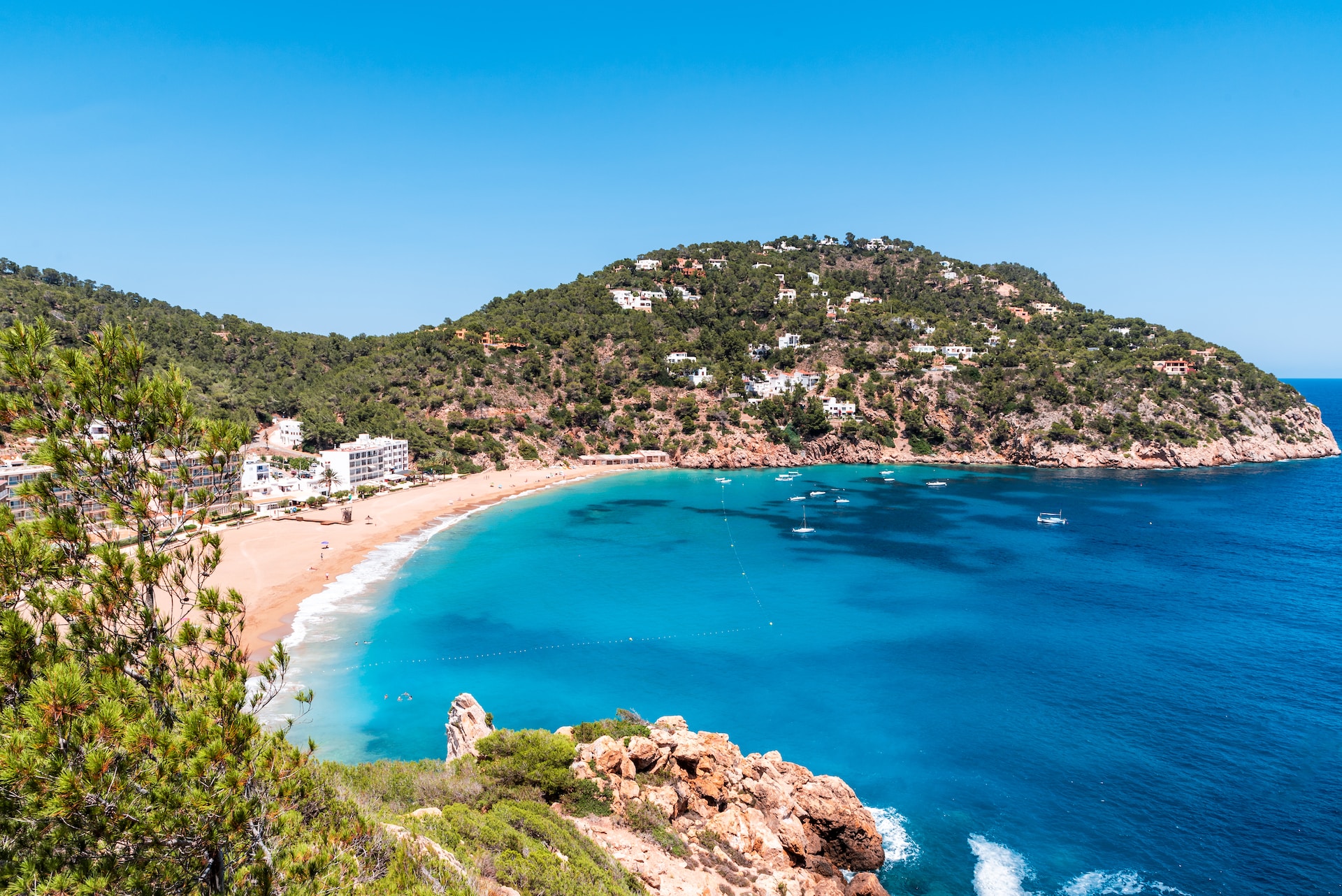 Ibiza, Spain. Source: Shutterstock
About Transmapi Ferries
Transmapi is a ferry company operating in the Balearic Islands of Spain. With a history spanning over 40 years, Transmapi offers ferry services on various routes to and from popular destinations such as Ibiza, Formentera, and more. The fleet includes a range of hydrofoils, regular ferries, and fast ferries, providing options for different travel needs. The company carries a significant number of passengers annually, catering to both tourists and locals alike.
Transmapi Ferries Destinations
Ferries by Transmapi connect several destinations in the Balearic Islands, including Ibiza, Formentera and other nearby islands. Ibiza is known for its vibrant nightlife, beautiful beaches, and cultural heritage as a UNESCO World Heritage Site. Formentera, on the other hand, is famous for its pristine white sandy beaches and crystal-clear turquoise waters - making it a popular destination for beach lovers and water sports enthusiasts. Other nearby islands offer unique landscapes, natural beauty, and opportunities for outdoor activities such as hiking and snorkeling. Transmapi ferries provide convenient and reliable transportation options for exploring these beautiful destinations in the Balearic Islands.
Most Popular Transmapi Ferries Connections
Transmapi ferries offer frequent connections between Ibiza and Formentera, with multiple departures per day during the peak season from May to September. These routes are popular among tourists and locals alike, with high passenger traffic throughout the year. The best time to travel on these routes is typically during the summer months when the weather is warm and conducive to beach activities.
Ferries by Transmapi to Ibiza
Ibiza is a renowned Spanish island in the Mediterranean Sea, known for its vibrant nightlife, beautiful beaches, and UNESCO World Heritage Sites. As a popular tourist destination, Ibiza offers a diverse range of activities, including beach parties, water sports, historical sites, and cultural experiences. The island is also famous for its electronic music scene, and attracts international DJs and partygoers. Ibiza's unique combination of stunning landscapes, cultural richness, and exciting nightlife make it a top destination for tourists. Popular Transmapi ferries to Ibiza include:
Ferries by Transmapi to Formentera
Formentera is a picturesque island in the Balearic archipelago known for its pristine white sandy beaches, crystal-clear turquoise waters, and laid-back vibe. As the smallest of the Balearic Islands, Formentera offers a sense of tranquility and serenity, making it a perfect destination for those seeking a peaceful escape. With its stunning landscapes, unspoiled nature reserves, and traditional Mediterranean architecture, Formentera is a haven for nature lovers, beachgoers, and those looking to immerse themselves in the island's unique bohemian atmosphere. Visitors can explore the island by bike or scooter, indulge in local cuisine, or simply relax and enjoy the breathtaking scenery. Popular Transmapi ferry routes to Formentera include:
Transmapi Ferry Routes and Timetables
Transmapi is a ferry company offering reliable and convenient transportation services to various destinations, including the picturesque island of Formentera in Spain. With Transmapi's ferry routes and timetables, travelers can enjoy seamless connections between Ibiza and Formentera - with frequent ferry departures and convenient schedules.
Transmapi Ferry Ticket Types
Transmapi ferries offers various types of tickets and fares for passengers. This includes regular tickets, return tickets, group tickets, and special fares for children, seniors, and residents. Additionally, Transmapi offers vehicle tickets for cars, motorcycles, and bicycles. Passengers can choose from different seating options such as standard seats, VIP seats, and outdoor seating. Transmapi also offers special services such as priority boarding and pet transportation.
Transmapi Ferries Services on Board
Transmapi offers a range of on-board passenger services for a comfortable ferry journey. Passengers can enjoy amenities such as spacious seating areas, sun decks for relaxation, refreshments and dining options, and friendly and professional staff to assist with any needs. Whether traveling for leisure or business, Transmapi aims to provide a pleasant and enjoyable ferry experience for all passengers. There are 24-hour assistance and information services available on board for convenience and peace of mind.
Types of Accommodation on Board Transmapi ships
Transmapi ferries offer a variety of accommodation options for passengers, including deck passage, armchairs, and cabins. Deck passage is the most basic option, providing the ticket holder with seating on the open deck. Armchairs offer a more comfortable seating option, usually located in a designated area with armchairs. Cabins are private rooms with beds and bathroom facilities, providing a more private and comfortable option for longer journeys.
Transporting vehicles with Transmapi Ferries
Transmapi ferries allow passengers to bring various types of vehicles on board, including cars, motorcycles, campers, and caravans. It is important to note that vehicles powered by gas or LPG (liquefied petroleum gas) are not permitted on board Transmapi ferries for safety reasons. Passengers must bring their valid driver's license, registration documents, and any other required permits or insurance documents for their vehicle. The type of ticket required for vehicles will depend on the size and type of the vehicle.
Services and Events on Board Transmapi Ferries
Transmapi ferries offer a range of services on board to enhance the travel experience for passengers. This may include events, dining options, event information, and entertainment for families with and without children. Passengers can enjoy shopping facilities, fitness facilities, and even meeting conferences on some of the ferries.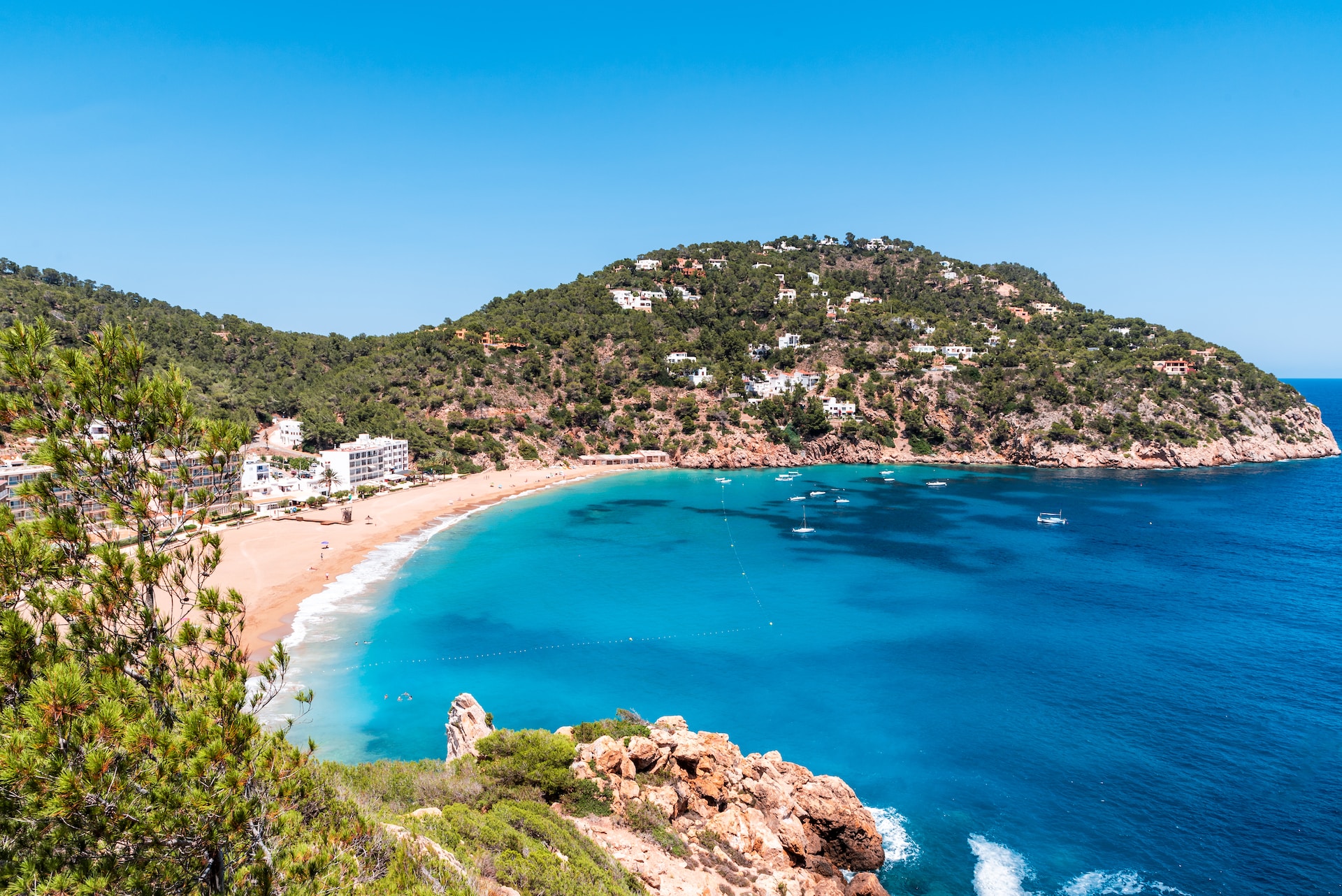 Vedra Island, Ibiza. Source: Shutterstock
Transmapi Ferries FAQs