+

Leo Express (CEE) tickets can be purchased directly with Omio
Leo Express (CEE) provides service to over 100 cities in 6 different countries across Europe and is still growing. If you book a Leo Express bus for your trip, you'll be traveling in a modern, comfortable, and stylish vehicle. There are a number of different classes you can choose from, including business and economy classes. Leo Express tickets are available for purchase directly from the Omio website.
Leo Express (CEE) company information
Leo Express, based in Prague, Czech Republic, had its first journey in 2012. Since that first journey, Leo Express has expanded its fleet of train and bus routes to cover much of Central Europe, providing passengers with a comfortable and modern means of travel. Because it is a Czech-based company, many of the routes it offers are to and from the capital city of Prague. With a number of different classes available, you'll easily find a Leo Express bus journey that works for both your budget and your travel style.
Leo Express (CEE) Stations and Destinations
Leo Express tickets are available for a number of stations and destinations across Central and Eastern Europe. Whether you're looking for a domestic connection in the Czech Republic or you're heading to Poland, Austria, Slovakia, Croatia, or Ukraine, Leo Express has you covered. Leo Express trains and buses connect Prague and other cities in the Czech Republic to popular destinations like Linz, Salzburg, Krakow, Katowice, Zadar, Lviv, Dolni Morava, Mukachevo, Uzhhorod, and more. If you're leaving from Prague, the bus will most likely depart from the Hlavni Nadrazi bus station.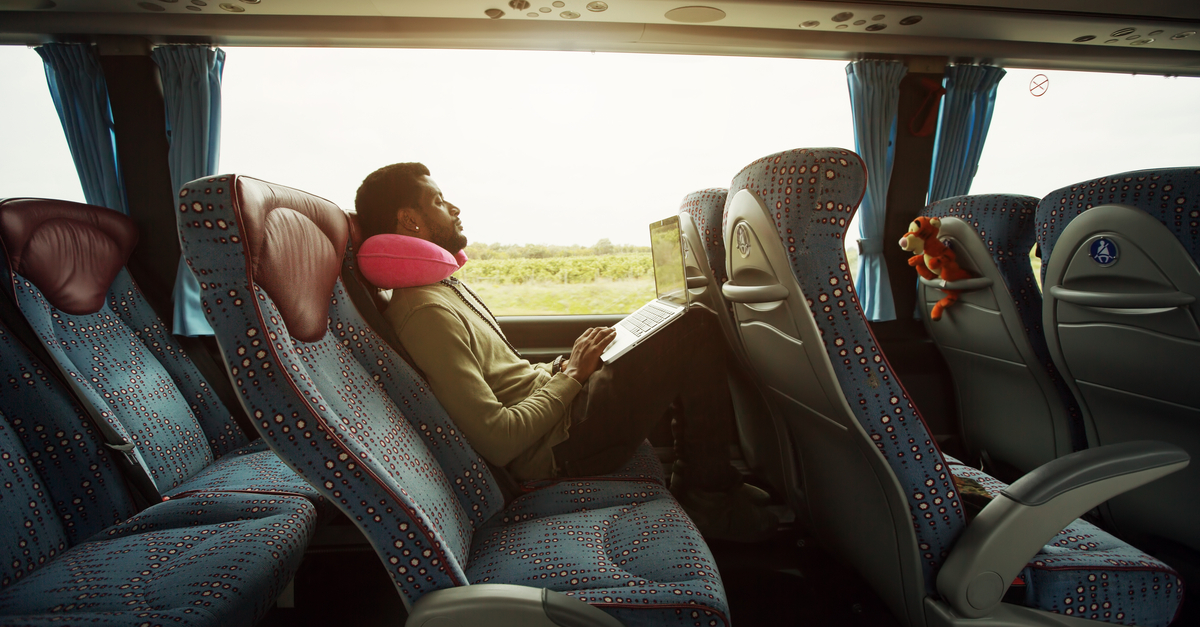 Leo Express Men Sleeping. Source: Shutterstock
Popular routes with Leo Express (CEE)
The most popular routes with Leo Express connect Prague and other cities in the Czech Republic to destinations in Austria and Poland. The Leo Express bus from Krakow to Prague is one of the most popular routes, running at least once daily. There are typically no transfers on this route. The route from Prague to Salzburg and back is also quite popular, with buses departing from both cities at least twice every day. Salzburg to Cesky Krumlov is another popular route, along with Warsaw to Prague and Dresden to Prague. There is Wi-Fi connection everywhere on the train and you can charge your electronic devices next to every seat and keep streaming.
Leo Express (CEE) offers and fares
Leo Express offers a number of different classes and fares to choose from, so you can book a ticket to fit your preferred level of comfort and budget. Leo Express offers free WiFi on all buses in all countries, so there's no need to worry about losing your connection as you cross borders. There are two bus classes to choose from: business class and economy class.
Leo Express economy class provides modern cars with air conditioning, complimentary water for the duration of the trip, and a small table at every seat for your comfort. Leo Express business class gives you access to all the basic amenities offered in Economy, in addition to extra legroom, the option to borrow a blanket for the duration of the trip, priority service from the crew on select connections, and a non-alcoholic beverage and snack of your choice for free.
Leo Express bus types
Leo Express buses are modern, comfortable, and stylish. On select connections, you'll have access to extra legroom, luxury leather seats and headrests, and other amenities. When you arrive for your bus journey, look for the large black bus with the orange Leo Express lettering across the side. Leo Express also partners with FlixBus to allow for more flexibility when booking your ticket, so double check to see which bus line will be operating your journey.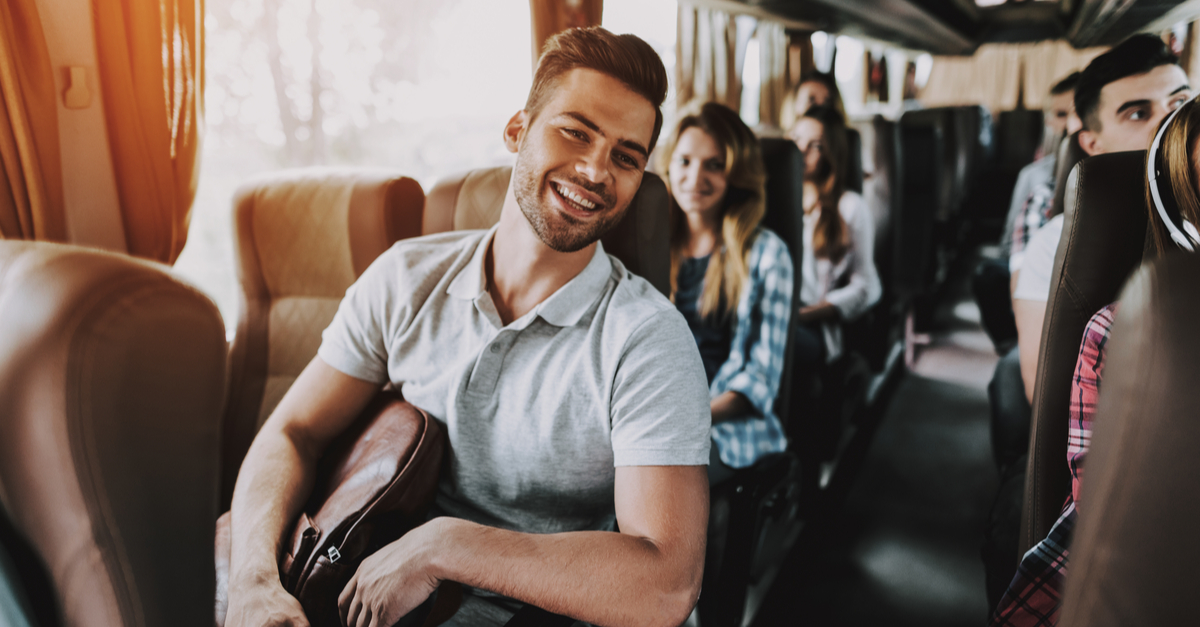 Leo Express Friends. Source: Shutterstock
Leo Express (CEE): FAQs