Autostradale tickets can be purchased directly with Omio
With headquarters in Germany, Omio provides customers with a user-friendly platform that helps them to easily travel throughout Europe. With our site, you can browse through a variety of bus, train, and plane tickets to thousands of destinations on the continent. Being able to easily compare different travel options will allow you to secure the best price possible and select the itinerary that works for your schedule with Autostradale.
Autostradale company information
Based in Italy, Autostradale Italia is a major travel provider that has been servicing buses throughout the country since the early 1920s. This company offers bus journeys between most major cities in Italy, including Milan and Turin. If you will be traveling domestically, booking tickets through Autostradale is a convenient option for reaching your destination.
Autostradale destinations and airport bus
Because Autostradale is such a major travel provider in Italy, the company services journeys between many different stations and destinations throughout the country. Each day, there are up to 25 domestic journeys that are serviced by Autostradale. These trips connect a variety of places, including cities like Bergamo, Milan, and Turin. There are a few different primary stations where these journeys depart from, such as Bergamo Airport, Milan Centrale, and Turin C Vittorio. One of the most popular connections is the Autostradale express bus From Milan Centrale to Malpensa Airport (Terminal 1 and 2). Wherever you need to go in Italy, Autostradale offers trips that can help you reach your destination for domestic journeys and airport express buses.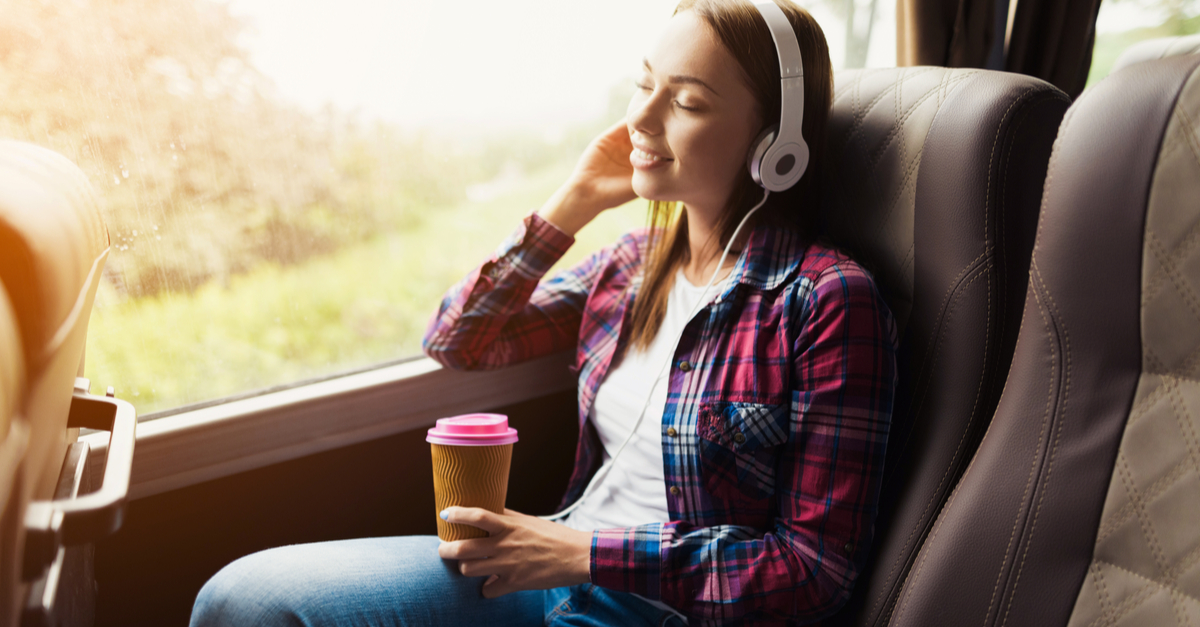 Autostradale Girl Music. Source: Shutterstock
Popular routes with Autostradale
While you can travel to many different destinations in Italy with Autostradale, there are a few specific destinations that the company has become particularly popular for. For example, the journey from Milan to Bergamo is frequently booked by customers, as well as trips from Bergamo back to Milan.
It is also not uncommon for travelers to go from Turin to Milan, as well as back to Milan from Turin. You can also travel with AUTOSTRADALE from Firenze to Pisa Airport, and the schedule has many different departures to choose from. Many travelers also choose to travel to Milan from the city of Novara. There are many different options for you to choose from for both departures and arrivals, making it simple for you to travel anywhere in the city with this company.
Autostradale offers and fares
In addition to offering so many journeys throughout the country, Autostradale is popular amongst travelers due to their budget-friendly fares. When you book trips through this company, you can rest assured that you will have reliable transportation without having to spend a fortune. Many of the popular itineraries that are serviced have affordable tickets, including buses that travel between the cities of Bergamo and Milan. Trips between Milan and Turin are also known for having reasonably-priced tickets.
If you would like to save as much money as possible when traveling throughout Italy, there are a few things that you can do to help you look for fares that are cheaper than normal. For example, it can be possible to purchase particularly cheap tickets if you opt for a journey that departs later in the day, or if you choose to travel on a day that is less busy than normal.
Autostradale: Bus types and amenities
For many of the trips that are operated by this company, Autostradale uses regular buses. A majority of the buses that are serviced provide customers with basic amenities, including access to public restrooms, outlets that can be used to keep electronic devices charged, and comfortable seats that provide travelers with plenty of legroom and recline. In addition to regular buses, Autostradale will occasionally use either regional buses or intercity buses. While these buses are usually reserved for shorter trips, they still will provide basic amenities for travelers and be comfortable for the duration of your journey.
Autostradale: Info about tickets and buses
Book smarter with Omio: Omio is an authorized Autostradale ticket seller, providing a full and seamless travel experience. Compare and combine transport options to have ideal flexibility. Your travel, your way.
See all your options: Compare Autostradale tickets and timetables with other popular bus, train or air companies including FlixBus and Deutsche Bahn.
Security. Privacy. Trust: Your privacy is important to us. All payments are secure (PayPal, SOFORT, credit cards, etc.).
On-the-go booking: Omio makes booking Autostradale tickets simple, meaning you can spend more time getting excited about your trip!
Help, in your language: Our customer service team speak your language, no matter where you are.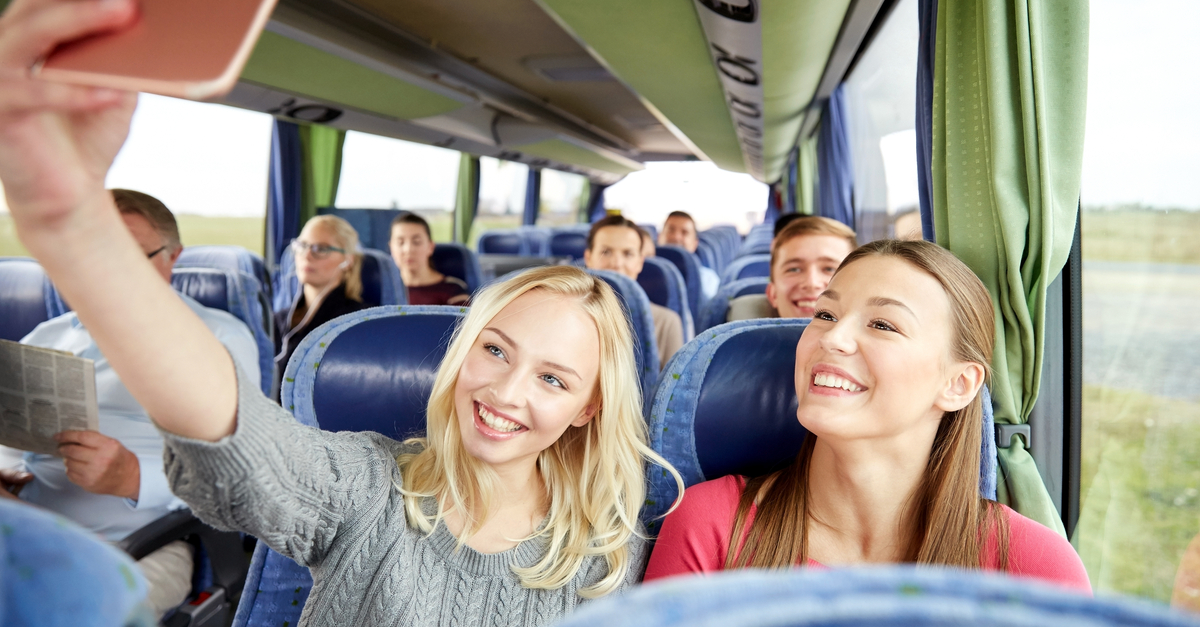 Autostradale Girls Selfie. Source: Shutterstock
AUTOSTRADALE : FAQs
Popular Autostradale tickets with Omio

Holiday memories are the best, especially when they're made with friends or family. And where better to take those happy snapshots than Italy? With awe-inspiring architecture, scrumptious gastronomy and stunning vistas, it is easy to indulge in la dolce vita in one of Europe's most popular destinations.
A map has four cardinal points—north, south, east and west—and you can head in any direction via Autostradale. With most journeys starting in Milan, you and your gang can view postcard-perfect beaches, majestic mountains or anything in between in a single trip!
Now's the perfect time to savour a quattro formaggi at a small-town pizzeria. You can burn off the calories touring one of the many sites in Rimini, Cortina, Lignano, Viareggio or dozens of other destinations in Italy.
So, what are you waiting for? Andiamo!
Popular Routes
Milano–Cattolica
Milano–Riccione
Milano–Rimini
Milano–Cesenatico
Milano–Viareggio
Milano–Canazei
Milano–Cortina d'Ampezzo
Milano–Sestri Levante
Milano–Lignano Sabbiadoro
Cancellations made 24 hours after purchase will be refunded fully via voucher. If travel is within 24 hours of purchase, tickets are non-refundable
Cancellations made up to 48 hours before departure will be refunded via voucher at 70 percent of the purchase price
Cancellations made 48 hours before departure will be refunded via voucher at 50 percent of the purchase price
Tickets can be changed for a fee of €5 up to 48 hours before departure
Tickets changed within 48 hours before departure will be cancelled and a voucher worth 50 percent of the purchase price will be issued
Tickets cannot be refunded if partially used