Buses from Fort Worth, TX to Houston, TX
About six buses travel daily from Forth Worth, TX to Houston, TX. Departures are scheduled in the morning, afternoon and evening, making it easy to find a bus that fits your travel needs. The fastest buses make the journey in about 5h 20min, but it can take as long as about 6h 25min to reach the first stop in Houston, and up to 10h 40min to reach the later stops in the city.
Fort Worth, TX to Houston, TX Bus Time: Daily Departures
When traveling from Fort Worth, TX to Houston, TX, you'll find about six buses that depart daily, including weekends and holidays. The first bus leaves Forth Worth at about 6:10 a.m., and the last bus leaves at about 8:55 p.m. If you're planning a midday trip, you can catch one of the four buses that are scheduled to depart between 12:30 p.m. and 5:30 p.m.
How long is the journey by bus from Fort Worth, TX to Houston, TX?
The journey by bus between the Texas cities of Forth Worth and Houston takes up to about 6h 25min, with the fastest buses only taking about 5h 20min to reach their destination. One of the daily afternoon routes runs directly between the cities; the rest require a bus transfer in Dallas. Once in Houston, you can choose from three bus stops. If you choose to change buses in Houston and end your journey at one of the later stops, this transfer can add up to about 4h 30min to your overall journey.
What are the departure and arrival stations for buses from Fort Worth, TX to Houston, TX?
Departure bus station:All of the buses from Fort Worth to Houston depart from the Jones St bus station, located at 1001 Jones St in Fort Worth's Central Station. This station is in Sundance Square in the heart of downtown Fort Worth. Getting to the station from anywhere in Forth Worth is a snap using public transportation. Central Station is served by both the TEXRail and the Trinity Railway Express commuter trains as well as Amtrak and over 20 city bus routes, including The Dash bus from the Cultural District and the Normandale Express bus from Fort Worth's western Normandale neighborhood. Central Station is a fully accessible station that features bus and train ticket vending machines, restrooms, a customer service center, and meeting rooms.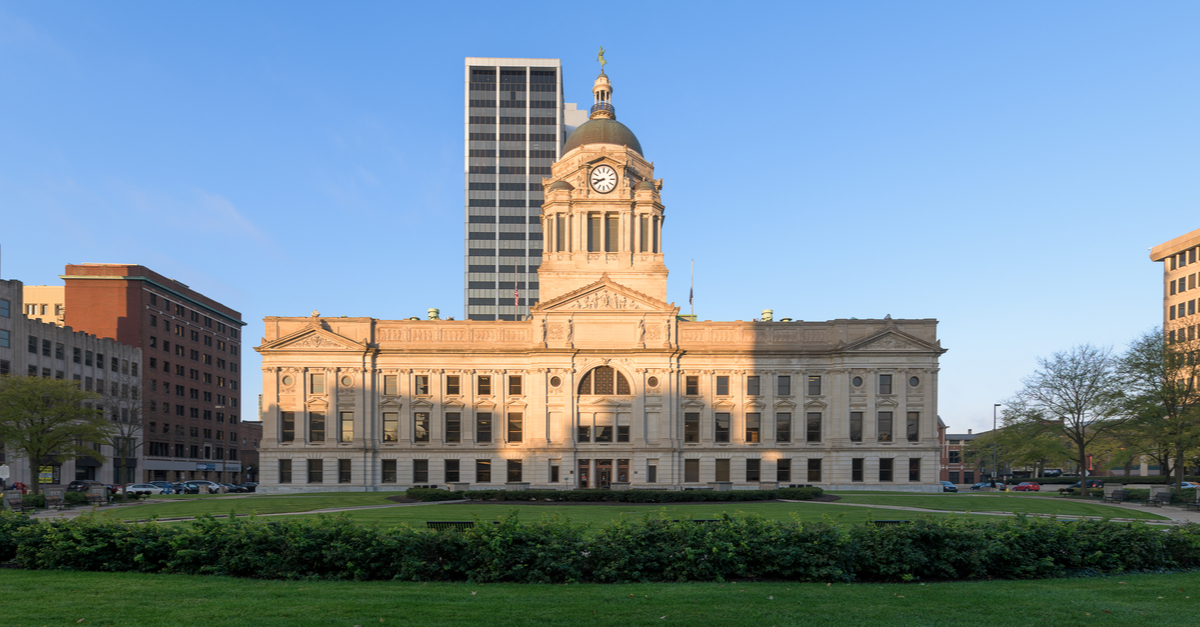 Manchester Flight. Source: Shutterstock
Arrival bus station:All of the buses from Fort Worth, TX to Houston, TX arrive at the Main St bus station, located at 2121 Main St in the city center, just about a mile south of City Hall. The bus station is about two blocks from Houston's Downtown Transit Center Station (about a 4min walk), from which you can take a 5min bus ride on the 44, 160, 161 or 162 buses to City Hall. Other transit options from the Downtown Transit Center are the Metrorail's Red Line and over 15 city bus lines. The Main St bus station is a large station that is fully accessible with several amenities for travelers, including vending machines, restrooms, ticket machines and ticket counters, and a seated waiting area.
Some routes continue on to either the Southwest Freeway bus stop or the Houston SE bus station after a change of bus at the Main St bus station. The bus stop located at the Chevron gas station at 6590 Southwest Freeway is in Houston's Sharpstown neighborhood and is about 9.5 miles southwest of City Hall. It takes about 55min to travel to City Hall from this bus stop via the #9 and #82 buses. The Houston SE bus station at 7000 Harrisburg Blvd is located next to the Magnolia Park Transit Center, about 4.5 miles (7.2 km) from City Hall. From the transit center, it takes about 27min to reach City Hall via the Metrorail's Green Line. This bus station has limited facilities and limited operating hours.
Which bus companies travel from Fort Worth, TX to Houston, TX?
Greyhound is the company that provides Fort Worth, TX to Houston, TX bus services. In operation since 1914, Greyhound is one of the largest providers of intercity bus services in the US, and it also offers services in Canada and Mexico. The company stops at more than 150 bus stations in the state of Texas and serves more than 2,400 destinations nationwide.
Greyhound buses from Fort Worth, TX to Houston, TX
Greyhound's long-distance buses from Fort Worth, TX to Houston, TX operate seven days a week, including holidays. About six daily departures are scheduled from Fort Worth, with buses leaving throughout the day between about 6:00 a.m. and 9:00 p.m. and arriving in Houston in about 6h 25min or less. Most departures are scheduled in the midday, between about 12:30 p.m. and 5:30 p.m. One of the midday departures runs directly between the cities, and the rest of the routes require one change of buses before arriving in Houston.
Bus from Fort Worth, TX to Houston, TX Bus: Services on Board
Greyhound has a modern fleet of comfortable, long-distances buses. The buses from Fort Worth to Houston offer free Wi-Fi and power outlets at each seat, plus free access to the onboard Wi-Fi entertainment system that features movies, tv shows and games that can be streamed from your personal device. Passengers may bring one free carry-on item (up to 25 lb) to be stored in the overhead bin or under your seat and one free luggage item (up to 50 lb and up to 62 in combined length, width and depth) to be stored under the bus.
You may also bring up to two additional luggage items for an additional fee. Larger items, such as bikes and golf clubs, are allowed on the bus as long as they are packed in a wood, canvas, or other sturdy container and are stored under the bus; there is an additional fee for each oversized item. Greyhound's buses are equipped with wheelchair lifts, and disabled passengers may either remain in their wheelchair for the trip (seats will be removed to accommodate your needs) or sit in one of the regular seats on the bus. Passengers who need special wheelchair seating or other assistance to accommodate a disability should contact Greyhound's customer service before traveling so that this assistance can be reserved in advance. Although persons with disabilities may bring a service animal on board the bus, other pets are not allowed.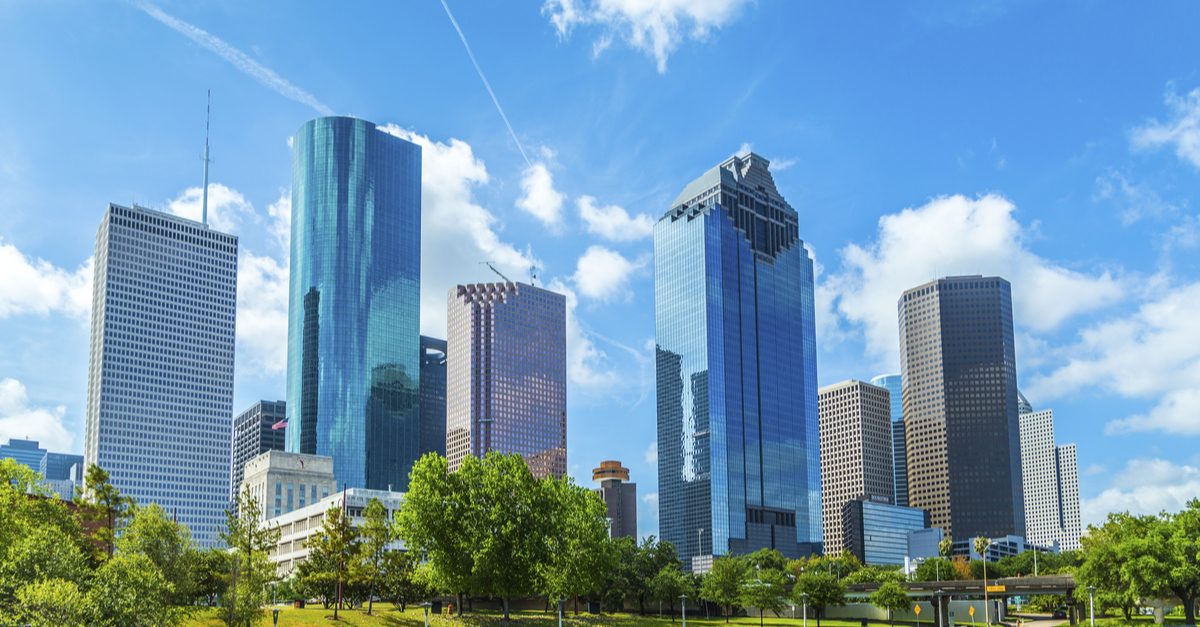 Manchester Flight. Source: Shutterstock
How to find cheap bus tickets from Fort Worth, TX to Houston, TX?
It's easy to find cheap bus tickets from Fort Worth, TX to Houston, TX, especially if you're flexible with the days and times you can travel. For example, purchasing a ticket for midday travel is often less expensive than taking the morning or evening bus. Traveling on an off-peak day, such as a Sunday or Wednesday, may also save you some cash. If you know your travel plans in advance, booking your ticket early will not only guarantee you a seat on the bus, but it may also keep some money in your wallet. Another easy strategy to score cheap tickets is to choose a bus that takes longer to reach its destination or has more transfers along the way.
To Houston, TX by bus—travel tips
Known as the City with No Limits, Houston is famous for its ties to space exploration. No trip to the city would be complete without visiting NASA's Space Center Houston, where you can get up close and personal with the SpaceX Falcon 9 rocket and go behind the scenes of the Johnson Space Center. Houston is also known for its out-of-this-world cuisine, and you won't want leave before trying some Tex-Mex favorites such as puffy tacos and fajitas, a plate of authentic Texas BBQ, or a freshly original Asian dish from one Chinatown's many famous restaurants.
Houston is a family-friendly city, and the Houston Zoo, the Downtown Aquarium, the Children's Museum, and the carnival-like Kemah boardwalk are just a few fun stops to include on your itinerary. The Menil Collection, the Museum of Fine Arts, and the Houston Center for Photography are among the many popular institutions in the Museum District that are designed to please the eye. Looking for a uniquely Houston experience? Check out the National Museum of Funeral History or snap a selfie in front of the enormous fountain at the Gerald D. Hines Waterwall Park.