Wow France at Wow Speed
TGV INOUI has launched tickets for fall with prices starting at just €49! Get from Milan to Paris by high-speed train in only seven hours. Read a long book or watch a couple of short movies and you'll be in the City of Lights just in time to admire the shifting foliage on the banks of the Seine.
"France boasts many attractions but the main one is undoubtedly its capital, with landmarks such as the Eiffel Tower, the Louvre and the Musée D'Orsay. Stroll through its leafy boulevards and people watch at a cozy café or bistro. Or savor a Michelin-starred meal at one of its many iconic restaurants.
Whatever you decide, visiting our French neighbors is always worth it. So go ahead and treat yourself to le week-end by train. TGV INOUI trains also stop at Novare, Vercelli, Turin, Oulx-Sestrière, Bardonnèche, Modane, Chambery and Lyon. Book your tickets directly with Omio."
Buy your Renfe-SNCF tickets directly on Omio
Choose Renfe-SNCF for your Franco-Iberian rail journeys. With Renfe-SNCF, you can make a simple and quick reservation through Omio. You can also benefit from their competitive rates by booking directly on the website or via the mobile application.
Renfe-SNCF company information
As the name suggests, Renfe-SNCF brings together two railway companies: Renfe in Spain and SNCF in France. This European partnership makes it possible to take a high-speed train from France to Spain, and vice versa.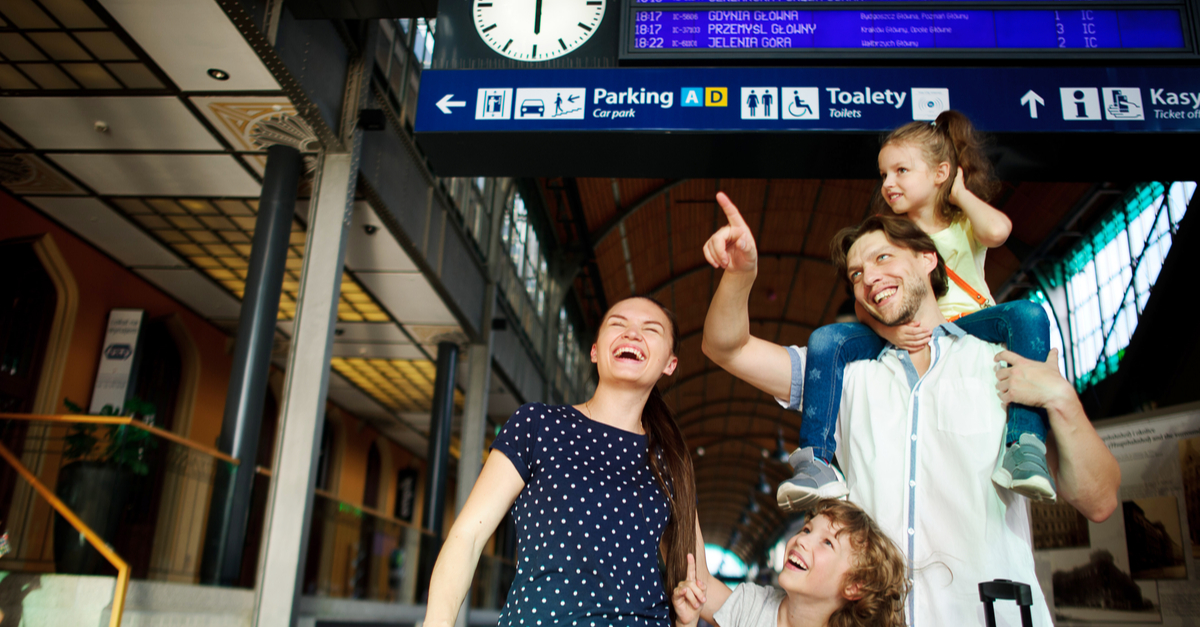 Renfe SCNF Family. Source: Shutterstock
Popular routes with Renfe-SNCF
If you're planning a trip to Barcelona with friends or a weekend in sunny Andalusia, Renfe-SNCF is the means of transport for you. Take the Renfe-SNCF Paris-Barcelona or travel to Malaga from Lyon , Seville, or even Valencia on Renfe-SNCF. The trains are direct, with no transfers between France and Spain. All you have to do is sit back, relax, and enjoy a direct journey to your final destination.
Renfe-SNCF Stations and Destinations
Renfe-SNCF journeys take you from major French cities directly to the Spanish sun. Barcelona, ​​Valencia, Madrid, Bilbao, Malaga, and Seville are just a few of the destinations you can reach via Renfe-SNCF trains from Paris, Marseille, Avignon, Toulouse, Lyon, Montpellier, or Perpignan. Travel to Spain at the best price by purchasing a Renfe-SNCF ticket on Omio. The combinations offered by this European partnership are numerous, and they will all lead you to the land of tapas and sangria.
Renfe-SNCF: Good to Know
Boarding is possible up to 1 hour before departure and closes 5 minutes beforehand. You must have both your ticket and a valid ID to board the train. Each passenger can take up to 3 pieces of luggage, and you can travel with a pet weighing less than 22 lbs (10 kg).
Renfe-SNCF: Ticket Types
To make tickets accessible to everyone, Renfe-SNCF offers options and various ticket types so you can find the fare that suits your budget and travel style. The Essential ticket is the cheapest option. Exchangeable or refundable at 50% until the day of departure, it is designed for travelers who do not plan to modify their trip. The Flexi ticket is very flexible. As the name suggests, it can be canceled up to 24 hours before the train's departure free of charge. The youth discount can be applied to tickets for travelers ages 14 to 25.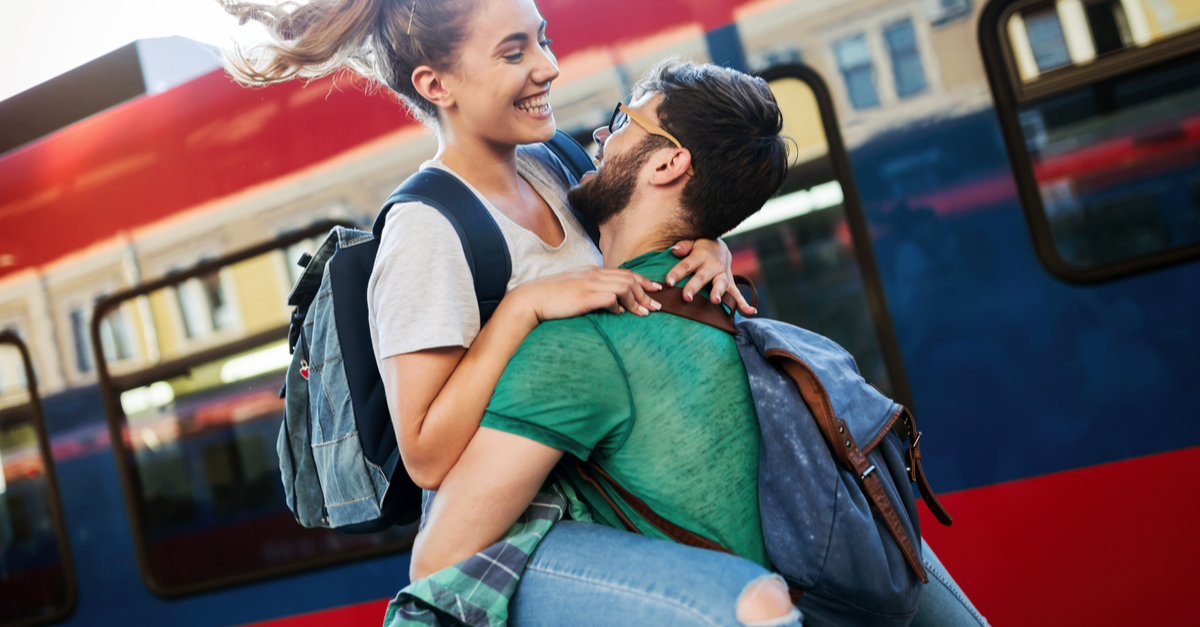 Renfe Couple. Source: Shutterstock
Renfe-SNCF trains
Experience the comfort of the AVE and TGV INOUI trains on your next Renfe-SNCF journey. Completely renovated, they are equipped to meet all your needs. The trains usually consist of 1st and 2nd class coaches, a bar carriage, and an Espace Club. The large seats allow you to enjoy your journey with comfort and convenience. Each seat reclines and is equipped with a table and an electrical outlet so you can charge your devices during the trip.
Renfe-SNCF: Trains are more sustainable than planes
In terms of CO2 emissions, energy consumption, noise, and even the usage of space, trains are more environmentally-friendly than airplanes. Long train journeys generate less greenhouse gases than long airplane journeys.
Renfe-SNCF: What to do when you arrive in France
Whether you arrive in Paris, Lyon, or Marseille, you will disembark feeling refreshed and rested after a comfortable journey with Renfe-SNCF. Start by identifying the different modes of transport available to you at the train station to reach your final destination. In Marseille, you can treat yourself to a trip on the Canebière from Saint-Charles station. In Paris, reach the most famous shops and sites of interest in just a few minutes. In Lyon, the best food and drinks are waiting to tantalize your taste buds.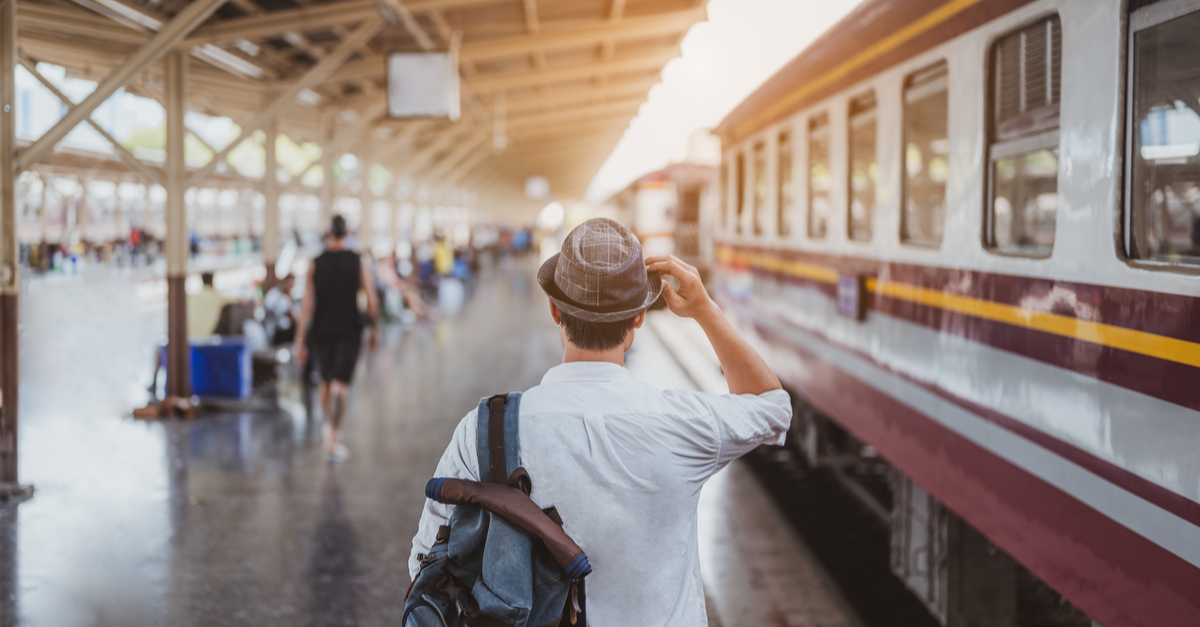 Renfe Train. Source: Shutterstock
Renfe-SNCF: FAQs